Michael B. Jordan on the Verge of Selling His Luxurious Hollywood Hills Retreat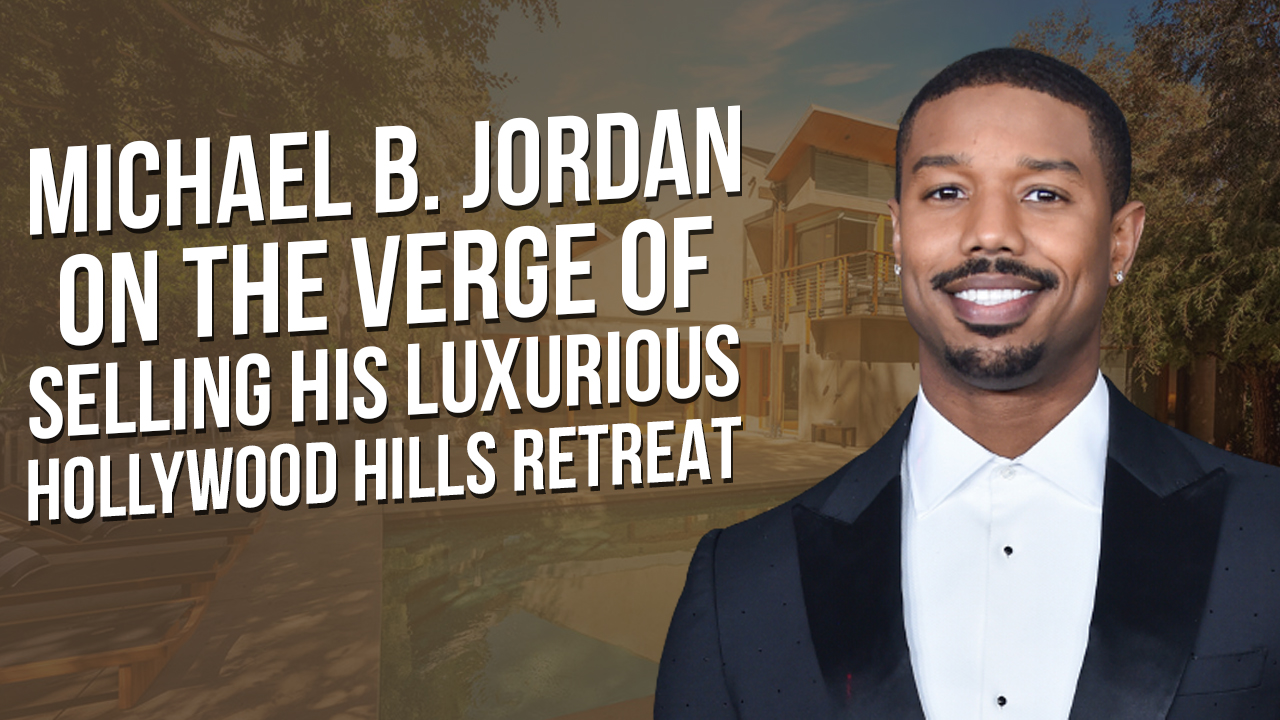 Are you a fan of the actor who starred in Black Panther and Creed? Do you know him well? You must be thinking about living in his 4,800-square-foot home in the Hollywood Hills with three bedrooms and five bathrooms?
"Luckily for you, TTP Member, for today's blog we will be talking about the Luxurious Hollywood Hills Retreat that we heard Michael B. Jordan is on the verge of selling. To know more about this topic, let's dive headfirst into this blog!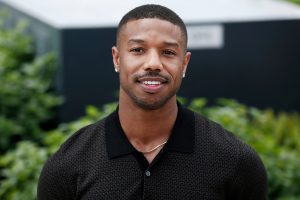 Only the wealthy and famous can refer to a 4,800-square-foot Hollywood Hills home with three bedrooms and five bathrooms as a "bachelor pad," but that's exactly what the "Creed" actor Michael B. Jordan was doing recently. According to Dirt.com, the actor has listed the home he bought for $5.8 million two and a half years ago for nearly $7 million.
This secluded 1-acre property in the ritzy Hollywood Hills neighborhood of Los Angeles is listed for $6.9 million, and the property's official marketing materials use far loftier language than "bachelor pad" to describe it:
This one-of-a-kind luxury retreat is nestled in the heart of Paradise and offers complete privacy, tranquility, and natural beauty. This magnificent architectural masterpiece is a once-in-a-lifetime opportunity. When the property's gate opens, you'll be greeted by a long driveway flanked by a canopy of trees. The world-renowned designer Jeff Mill has created a sophisticated design for the grand entrance. The house's exterior is equally impressive. Walk out onto a lushly landscaped acre of paradise! It's simple to host events. Guests can gather in a variety of locations for private conversations. A 50-foot pool, an oversized hot tub, intimate seating areas, an outdoor kitchen, a stream-like waterfall, and meandering walking paths are all available on the property. You really do feel like you've entered your own Zen Retreat.
Inside the home, there's plenty of natural light, as well as a spacious movie room and an emphasis on entertaining guests and a harmonious indoor-outdoor flow, according to the listing. There are "soaring ceilings with exposed beams," a fireplace, multiple glass walls, several balconies, and an impressive spa-like bathroom in the master bedroom.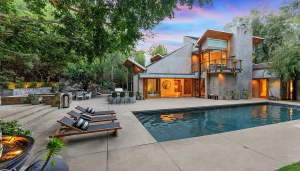 With glass walls and stackable doors, the three-bedroom home is well-lit.. Skylights, walls of windows, and a fireplace grace the lovely living room. A formal dining room is available for entertaining. A wood-burning pizza oven, a casual dining area, and access to outdoor dining and living areas are all included in the large kitchen. A screening room and a family room are also available.
Jordan may be looking for larger digs with model girlfriend Lori Harvey, but he's leaving behind a stunning piece of Los Angeles real estate. Jordan has found a buyer for his multi-million-dollar estate, bringing him one step closer to selling it. Lady Gaga, Robert Pattinson, and Niall Horan are among the celebrities who frequent the area. Michael has accepted an offer for his bachelor pad in the Hollywood Hills, which he listed in March for just under $7 million, according to real estate sources.
Now that we know all of the details about that Luxurious Hollywood Hills Retreat, it is time to talk about Michael B. Jordan.
Childhood and Adolescence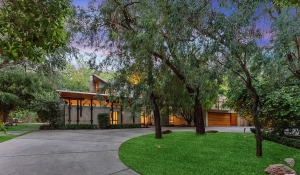 Michael B. Jordan was born in the city of Santa Ana in Orange County, California, on February 9, 1987. His father, Michael A. Jordan, worked as a caterer, and his mother, Donna Davis Jordan, worked as a high school career counselor and artist. He has an older sister named Jamila and a younger brother named Khalid. His family moved to Newark, New Jersey after he spent the first two years of his life in Santa Ana. He attended the same high school where his mother worked, Newark Arts High School. He was a natural athlete, particularly in basketball. Jordan revealed in an interview after achieving professional success that growing up in Newark was extremely difficult, as he recalled having friends who were involved in carjacking and drug dealing. He went on to say that his parents provided him with a lot of support and encouragement, which helped him stay on the right track. He first appeared in print commercials at the age of ten, and then he received several offers to appear in advertisements for well-known companies intended for electronic/digital media. He appeared in Toys "R" Us and Modell's Sporting Goods commercials.
Years of Formation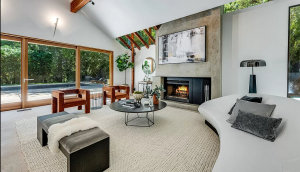 Michael's first big screen appearance was in the 1999 crime drama film 'Black and White,' in which he plays a teenager for a brief scene. In the same year, he made his television debut, appearing in one episode of both 'The Sopranos' and 'The Cosby Show.' Michael's acting career was given a boost when he auditioned for the role of 'Jamal' in the 2001 comedy-drama sports film 'Hardball,' in which he shared screen time with Keanu Reeves and Diane Lane. In 2002, he wowed audiences with his outstanding performance as Wallace in HBO's 'The Wire.' Despite the fact that he only appeared in 13 episodes of 'The Wire,' his riveting performance ensured that he continued to receive work offers.
From 2003 to 2006, he played Reggie Porter Montgomery in 59 episodes of NBC's 'All My Children.' He won four awards for his acting abilities during this time. He appeared in the TV shows CSI: Crime Scene Investigation, Without a Trace, Cold Case, Burn Notice, and Bones from 2006 to 2009. He played the protagonist in the indie film 'Blackout,' and Nate Warren in the sitcom 'The Assistants,' in which he appeared in 13 episodes.
Jordan had another breakthrough year in 2009, when he was cast as gridiron player Vince Howard in the Emmy Award-winning NBC series 'Friday Night Lights.' He played the character of Vince in the show for two seasons, 2009-2011, totaling 26 episodes. His brilliant portrayal of Vince in Friday Night Lights opened the floodgates of television and film offers in the entertainment industry. Michael was cast as Alex in 'Parenthood' by Jason Katims, the producer of Friday Night Lights. From 2010 to 2011, Michael portrayed Alex in 16 episodes on the NBC network. George Lucas of Star Wars fame cast him in the film "Red Tails" in 2012. He also starred in the sci-fi thriller 'Chronicle,' in which he played one of three teenagers (Steve Montgomery) who gains extraordinary abilities.
Acting in Film and Television at its Finest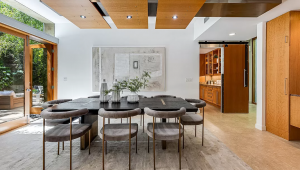 When he immaculately enacted the lead role of Oscar Grant in the biopic 'Fruitvale Station,' Jordan demonstrated that he was an actor par excellence (2012). Oscar's controversial slaying by police officers on a San Francisco train platform is the subject of the film. Forest Whitaker produced the film, which stars Octavia Spencer and Melonie Diaz (Significant Films). It received the Grand Jury Prize and the Audience Award for U.S. Dramatic Film at the 2013 Sundance Film Festival. It also screened in the Un Certain Regard category at the 2013 Cannes Film Festival.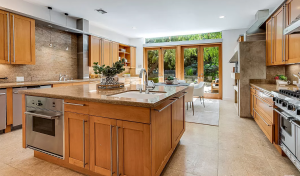 Many awards have been given to the film, including Best First Feature at the 2014 Independent Spirit Awards, Outstanding Independent Motion Picture at the 2014 NAACP Image Awards, and the Producers Guild of America's Stanley Kramer Award. The film won Best First Film at the 2013 New York Film Critics Circle Awards, and it was also named one of the Top Ten Films at the 2013 National Board of Review Awards, where Jordan won Breakthrough Actor. Jordan was also nominated for an Independent Spirit Award for Best Lead Actor and won the Gotham Award for Breakthrough Actor in 2013. Michael reminded a film critic of a young Denzel Washington, according to 'The Hollywood Reporter.' He was named one of the "actors to watch" in People and Variety magazines. 
In 2015, he starred in the superhero film 'Fantastic Four,' which was based on the Marvel Comics character of the same name. The film was a box office flop. However, he returned with a bang in the film 'Creed,' in which he portrayed Adonis Creed. The film 'Creed' was a huge success. Michael's reputation as a talented actor in Hollywood was cemented by the unprecedented success of the movie. 
Despite this, he did not rest on his laurels and instead set his sights on advancing his career, with the long-term goal of transitioning from actor to director and producer. Michael  also appeared in the superhero film 'Black Panther.' Ryan Coogler directed this film, which is also based on a Marvel Comics book. The movie was released in late 2018. 
He also filmed 'Fahrenheit 451,' a fictional dystopian telefilm based on a Ray Bradbury novel of the same name, in which he plays the protagonist, 'Guy Montag.' HBO Films promoted the film, and it was aired on the HBO channel in 2018. 
Trivia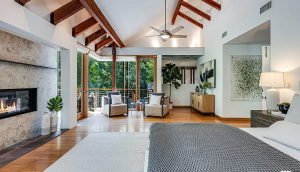 When he was younger, he took tap dancing lessons. Despite being homeschooled for several years, he was a member of the basketball team at Newark Arts High School. Bakari, his middle name, is a Swahili word that means "noble promise.". He took a middle name and added the first letter of the name ('B') to avoid being confused with Michael Jordan, the legendary basketball player. His favorite actress is Meryl Streep
Want to know more? Well, here's a list of additional facts that you probably didn't know about Michael B. Jordan.
     

On "The Wire," he didn't let his mother watch the filming of his character's final scene.
Jordan discussed filming Wallace's tragic final scene on "The Wire," in which the character is shot and killed, in a 2018 interview with Vulture. He had a feeling it was going to happen. Especially when David Simon comes knocking on your trailer door. It is something he will never forget. We love Jordan, they said. He is adored by the audience. They must assassinate him. They need to eliminate him. He recalls telling his mother not to come to set that day. His mother is a very emotional person, and this was a bit much. He didn't want her to find out about it.
     

He didn't initially dream of becoming an actor.
He had no intention of becoming an actor at first. Jordan told NJ.com in 2015 that his mother kicked off his career by taking him to his first commercial audition. It wasn't always something he wanted to do. But, like many children, he had no idea what he wanted to be. And modeling and acting got him out of school early and allowed him to travel around the city, so he was all over it.
     

He launched a production company that's aiming to make Hollywood more inclusive.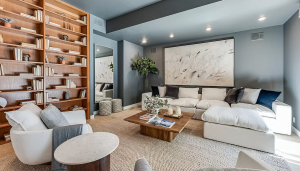 Michael B. Jordan founded a production company with the goal of making Hollywood more diverse. Outlier Society, Jordan's production company, is attempting to change Hollywood. In 2018, he promised to include the "inclusion rider" in all of his projects, a clause that allows actors to contractually demand 50 percent cast and crew diversity on set. The actor told Vanity Fair at the end of the same year, "I want to work on projects with Brad Pitt, but I also want to be able to make films with Will Smith, Denzel Washington, Lupita Nyong'o, and Tessa Thompson. It will be eclectic. It's going to be animated. It will not be scripted. It'll be all digital. It'll be film and television. It'll be all about video games."
     

He has appeared in every film directed by Ryan Coogler.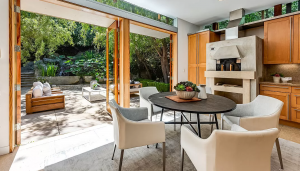 Jordan has appeared in all three feature films directed by Ryan Coogler. In the heartbreaking biopic "Fruitvale Station," the actor played Oscar Grant, the titular character in the "Rocky" sequel "Creed," and the charismatic villain in "Black Panther." In 2018, Coogler told MTV News, "Mike is an incredibly talented and experienced actor." "He has an incredible work ethic and a level of consistency that is invaluable on set."
     

He purchased a home for his parents.
Jordan bought a house for his parents in Sherman Oaks, California, in 2016, after living there for a few years. He finally got his own place in 2019. In 2020, he spoke with Ellen DeGeneres on "The Ellen DeGeneres Show" about making the big move — 20 minutes away. He stated, "It happened." "When I left, I'm pretty sure they sage the entire house. Yes, they lit incense, bleached the room, and got rid of all of me." Despite the fact that he no longer lives with his parents, the actor claims to be "close enough" to visit for Sunday dinners.
     

Before being cast in Fantastic Four, he was considered for two Marvel roles.
Despite the failure of 2015's Fantastic Four, Jordan was given another chance to star in a Marvel film when he was cast as Eric Killmonger in Black Panther. Prior to that, he was considered for the roles of Harry Osborn in The Amazing Spider-Man 2 (2014) (which went to his Chronicle co-star Dane DeHaan) and Sam Wilson in Captain America: The Winter Soldier (2014) (which went to Anthony Mackie). Jordan was destined to star in a superhero film… or two.
     

He attributes much of his success to luck.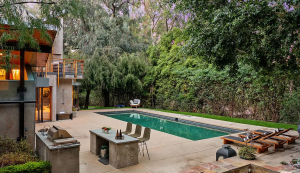 Though it would be difficult to achieve Jordan's level of success without talent, he believes it also has a lot to do with luck. When speaking with Inside Jersey in 2015 about a slew of upcoming projects (including Fantastic Four and Creed), the actor, who grew up in Newark, attributed much of his success to being in the right place at the right time. He wishes he could take credit for a lot of it, but he couldn't because the roles in front of him were his. He's just managed to piece together a career that has allowed him to progress and grow. He knows a lot of it is luck, but he also knows he has to make the right decisions."
That's it for this blog TTP Member, remember to subscribe to our channel and if you feel like we've delivered value please share this blog with ONE person. That's right just one person as a token of your appreciation for the hard work we put into making content that educates and helps you on your mission of building your own fortune.  Remember you can read blog after blog, but it isn't until you actually take action that you'll start to see results.  See you soon!
---