NASCAR's Greg Biffle Is Selling His Fort Lauderdale Home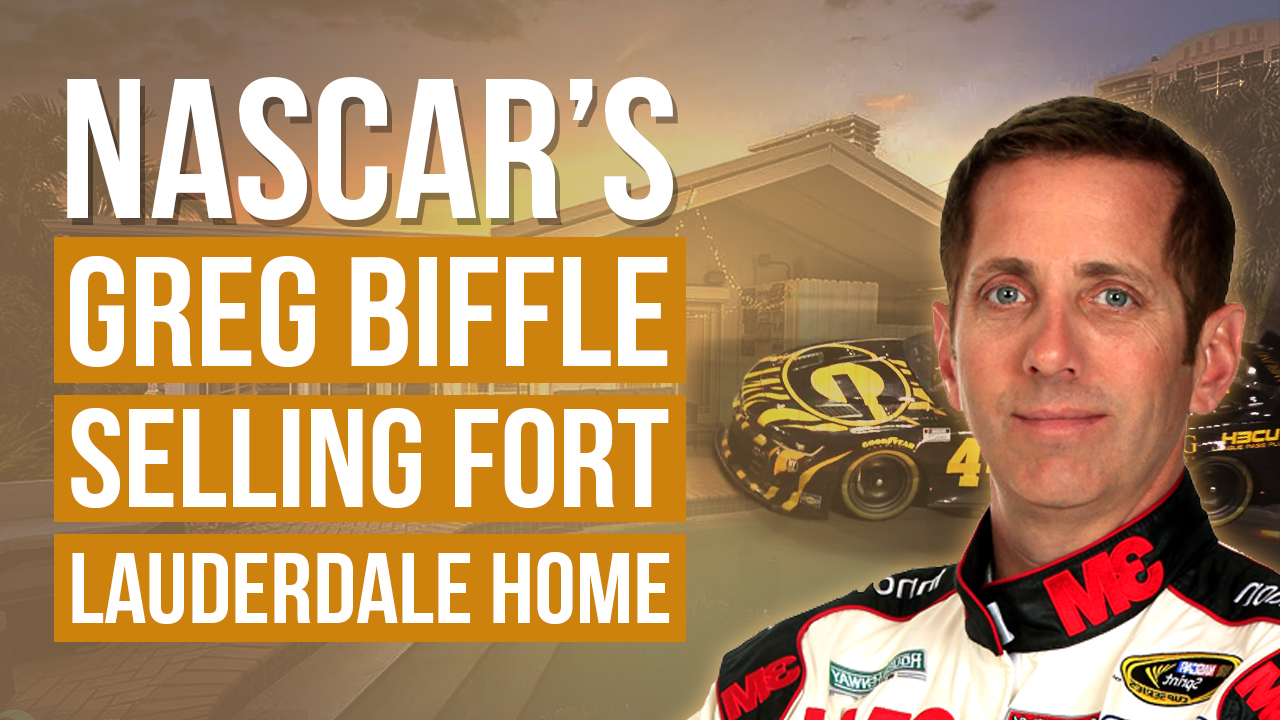 NASCAR is one of the most popular sports in America, with an average of more than 16 million viewers every NASCAR weekend. In this sport, the focus is on speed and high-impact crashes. Now, who is your favorite NASCAR driver? Is it Kevin Harvick? Michael McDowell? Or Greg Biffle? If it's Greg Biffle, then this blog is for you! Did you know that he is selling his Fort Lauderdale Home?
Luckily for you, TTP Member, we have prepared all the things you need to know about his home and Greg Biffle himself! Ready to see what's in his Fort Lauderdale home? Let's get this blog started!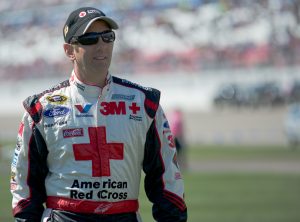 This swanky Fort Lauderdale estate, a private beachfront oasis with a yacht-sized dock, might be what your neighbor Greg Biffle has in his sights after he successfully defended back-to-back championships. At $3.1 million, you'll be glad you made the move to this waterfront paradise for your own family to enjoy.
The race car driver snapped up the waterfront house for $1,339,700. The car's maker will profit if he sells it for the asking price.
The home, which is in the desirable Bermuda Riviera neighborhood, is priced to sell. It stands in the gated community and has a canal right outside of it. With the city right nearby, the property attracts people attracted to its central location.
Built in 1969 and redone in 2006, this home has 2,347 square feet of living space with four bedrooms and three bathrooms. It's got an open floor plan with a living area near the kitchen and dining room.
The interior of the house has windows on every wall so you can always be given a beautiful view while the home feels bright and warm.
The game room comes with an area of billiards, as well as a bar with a wine refrigerator.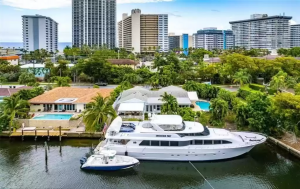 With more than enough space for a walk-in closet and a bathroom that includes dual vanities and a glass shower, the main bedroom allows the homeowner to have plenty of living space.
If you are interested in water sports, rather than car racing, the home could be an ideal spot for you to stay.
The corner lot comes with 120 feet of dock space, which could accommodate a 112-foot boat, such as the one owned by Biffle. The dock space could also be rented out for "tremendous" financial returns, the listing says.
Washington native, Biffle, has been boating his entire life and has been on shore for the first time ever in Florida. His yacht, 'Checkered Past' is home base in Fort Lauderdale.
There are reports that the retired driver is looking for a permanent port in another state. However, no confirmation has been received.
Besides the impressive dock that opens into an outdoor space with a pool, it features an enclosed dining and lounging space near the heat of the pool.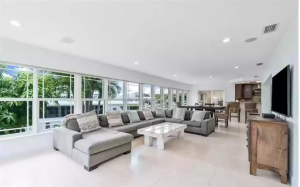 The home is fully furnished with all the latest amenities and turn-key for you. It even comes with a new roof and the pool table is included. Biffle will keep his boat.
Despite his age and accomplishments, Biffie still competes in the NASCAR Cup Series and Superstar Racing Experience. Now 52 years old, the driver won the NASCAR Busch Series in 2002 and the NASCAR Craftsman Truck Series in 2000.
Now, let's go to the second part of this blog where we will get to know more about Greg Biffle. 
Gregory Jack "Greg" Biffle (born December 23, 1969) is a semi-retired American stock car racing driver who competed in the NASCAR Sprint Cup Series. He drove the #16 Ford Fusion for Roush Fenway Racing in 14 full NASCAR Sprint Cup Series seasons.
Greg is a big fan of fishing and keeps a factory sponsored Luhrs fishing boat in Mexico, where he spends his free time going deep sea fishing. Greg owns Biffles Pub & Grill in Vancouver WA, which he operated until 2007. He married Nicole Lunders on October 17, 2007.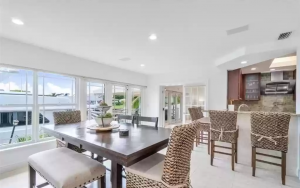 Greg guested on CBS's sitcom, Yes Dear, and appeared in a televised episode entitled On Your Marks Get Set, Mow. The episode featured a tractor race being interwoven with the wider "Father fights for respect of his son" theme. Biffle played himself as a NASCAR racer who unfairly moonlights in a small time tractor race.
On December 22, 2007, Greg and Paula Deen appeared on Food Network during a segment of the program Paula's Party. On this episode, both Paula and Greg cooked steak for their guests before going for a ride in a Mustang.
When it came to his career, Biffle took the racing world by storm when he raced in the NASCAR Winter Heat series on ESPN2 in the winter of 1995/1996. ESPN announcer and former NASCAR champion Benny Parsons told Jack Roush that if he turned down Biffle, he would regret it for the rest of his life.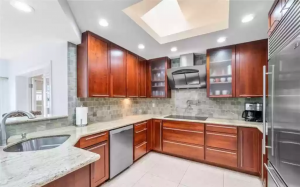 Starting in the Craftsman Truck Series, Biffle won Rookie of the Year in 1998 for Roush Fenway Racing, where he picked up his first series victory. In 2000, he became a NASCAR champion by winning the series title for #50 Grainger Ford F-150. He ran a total of four races for Richard Petty Motorsports in 2001, before his last race was in 2004 with Tom Mitchell at Homestead-Miami.
In 1996, Biffle drove a Chevrolet Monte Carlo for Dick Bown in the #51 races for two races. Biffle joined the full-time NASCAR Busch Series in 2001 and dominated with five wins, finishing fourth overall in points standings. In 2002, Biffle brought the championship to Roush Racing by winning the NASCAR Busch Series. His four wins, twenty top fives and twenty-five top tens that season earned him the championship victory over fellow Busch Series regulars Jason Keller and Scott Wimmer. He has continued to drive in the Busch Series every season since then and has continued to contend for the NASCAR title during different years.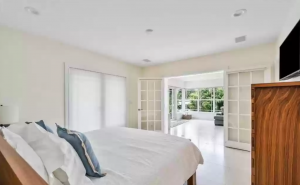 He ran only part-time in 2003 but contended for the championship again in 2004 and finished third behind Sprint Cup driver Martin Truex Jr. and Kyle Busch despite running only twenty-seven events, seven events fewer than the full season. Part-time again in 2005, he once again placed in the top ten of the NASCAR Busch Series point standings despite running eight races fewer than entire season due to running at a lesser number of races than entire drivers that year.
In 2002, Biffle participated in 7 NASCAR races with 3 top 5 finishes. His best finish was a 13th place finish in California Speedway, sponsored by the now defunct Roush Fenway Racing.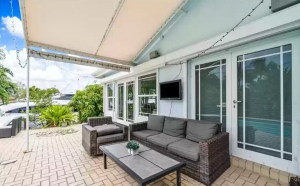 In 2003, Biffle began competing full time in NASCAR's top circuit and his car was sponsored by Grainger Industrial Supply, Co. He had previously been sponsored by them in the Busch and truck series, and he won his first race at the Daytona International Speedway. Biffle finished second to Jamie McMurray for the Raybestos Rookie of the Year award with a car sponsored by Greinger Industrial Supply, who had also been sponsoring him since 1999.
Greg Biffle showed improved performance as he earned two additional wins in the 2004 season, reaching 17th place in points in the final standings.
In 2005, Biffle had the best season of his career. He finished second in the NASCAR Sprint Cup championship, 34 points behind champion Tony Stewart, but he won the tiebreaker for second because he had six victories that year.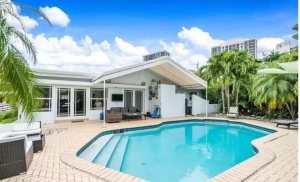 In 2006, Biffle won twice at Darlington Raceway and Homestead-Miami Speedway, where he struggled considerably. At Pocono Raceway, Biffle finished 24th. At the Brickyard, Biffle finished 33rd. At Watkins Glen International, Biffle finished 38th.
In 2005, the Army National Guard served as a primary sponsor of the race before Ameriquest bought Post-it/3M in 2007 and sold its sponsorship to other companies due to financial difficulties. To fill the hole left by Ameriquest, Jackson Hewitt Tax Services, Subway, Charter Communications, and Prism Guard Shield sponsored the race from 2007 to 2009.
For 2007, Biffle will be driving the Ford Fusion for Roush Fenway Racing, where he is currently under contract until 2008.
That's it for this blog TTP Member, remember to subscribe to our channel and if you feel like we've delivered value please share this blog with ONE person. That's right just one person as a token of your appreciation for the hard work we put into making content that educates and helps you on your mission of building your own fortune. Remember you can read blog after blog, but it isn't until you actually take action that you'll start to see results. See you soon!
---