NBA Cribs: The Golden State Warriors Stylish Homes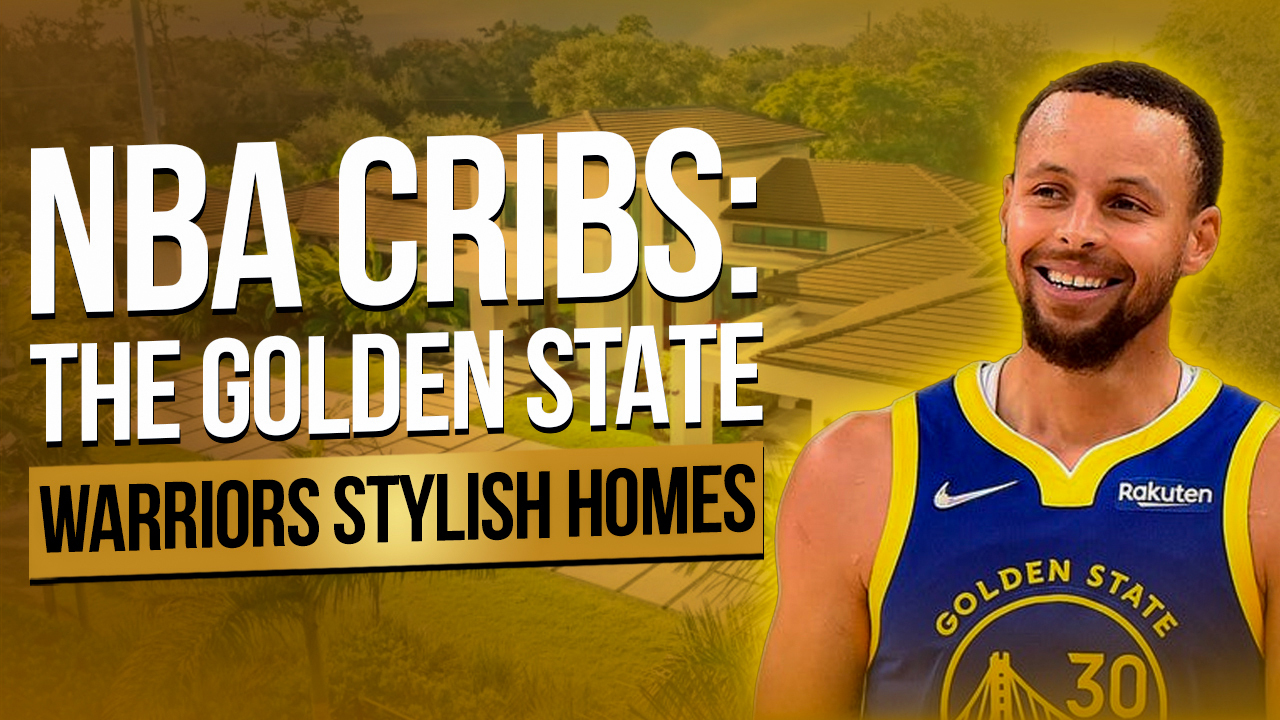 When we last looked at the Golden State Warriors' homes, they were finishing up their penultimate season in Oakland. Now they're back in the NBA Finals for the sixth time in eight seasons, and we're excited to peek at their latest off-court real estate moves.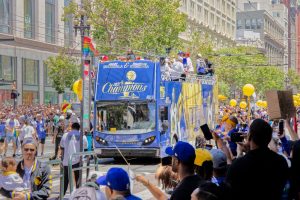 It's been 4 years since we dipped our toes in the Dubs, and their new arena is a part of San Francisco.The basketball stars in this area are just like us! Anyone who has dealt with an office move knows that quality of life and commute considerations come into play.
"Luckily for you, TTP Member, we've got you covered by producing a list of all the stylish homes of the Golden State Warriors. If you're excited to see your favorite player's home, then let's not waste any moment and dive into it!
Although the team only moved 16 miles, it still caused some of the wealthiest players in the world to decide to leave Oakland for more glamorous homes and more competitive salaries. General traffic in San Francisco caused by those players made major complications during games.
Rather than crossing the Bay Bridge, it made sense for anyone to either live in San Francisco or establish a new home base around the peninsula.
For our tour at the homes of today's Warriors stars, we found some big names in fancy communities across the peninsula regardless of their net worth. One player on the roster is an iconoclast and hasn't (yet) made a move across the bay.
Klay Thompson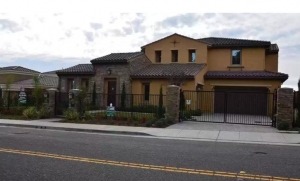 In 2018, we couldn't pinpoint Thompson's residence. He had lived with different housemates throughout his time with the Warriors. The location of where he stayed was listed as somewhere in Oakland and an LLC tied to him owning the property was found. He purchased the place brand-new for $2.44 million in April 2016. Thompson is just a few streets away from the mansion former Warriors teammate Kevin Durant rented this summer.
Set behind a gate and away from the rest of the house, this Mediterranean-style house has five bedrooms offering the residents beautiful views. One guest room is also included that is perfect for those who might need to stay on occasion.
With a series of serious injuries in 2018, Thompson probably spent most of his time away from home. As we noted in 2018, Thompson also owns a home overlooking the ocean in Dana Point, CA, which he purchased for $2.2 million that year as well. When not traveling with the team n in 2019 or 2020, the SoCal native no doubt found himself dividing his time between the beach and the Bay Area.
Thompson came up with an ingenious idea for his commute on the bay bridge. The three-point specialist likes to commute to the chase center in a 37-foot fishing boat rather than sit in traffic and be miserable.
Klay Alexander Thompson, born in 1990, is an American basketball player for the Golden State Warriors in the National Basketball Association. His three NBA championship titles, five NBA All-Star appearances, and two All-NBA Third Team honors make him one of the greatest shooters in history. He has also been named to the NBA All-Defensive Second Team.
Mychal Thompson's son, Klay, was a first-round, draft pick by the Golden State Warriors. He played college ball at Washington State University in the Pac-10. In 2014, he and teammate Stephen Curry set an NBA record for most 3-pointers made in a single season with 484 combined. The pair earned the nickname "the Splash Brothers" later on. He then helped lead the Warriors to their first championship since 1975 in 2015. Afterward, he sustained an ACL injury in Game 6 of the 2019 NBA Finals. He then suffered a torn achilles tendon while recovering from his knee injury and missed the entire 2020–21 season as well. But he returned later on in January 2022 after missing nearly 31 months from injuries from when he came back from that ACL injury once again.
Stephen Curry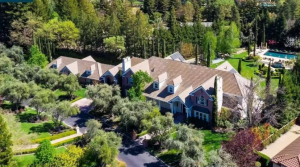 Stephen Curry is more off the court with his real estate arena. He has since moved to the most expensive town in America leaving his Splash Brother at the East Bay.
In 2013, before Curry was an NBA champion, he earned $44 million through a contract with the Golden State Warriors. He bought a 4,900 square foot home in the sleepy suburban town of Orinda, California for $3.1 million. This reflects his status as a promising basketball player but wasn't quite a legend yet.
With growing fame and family, he bought a 7,894 square foot home in November 2015 in Walnut Creek for $3.2 million. Then in June 2016, he sold the Orinda home for $4.65 million, a solid return on that investment.
But after privacy concerns arose at the Walnut Creek mansion, Curry dialed up a new play and listed the home just a year after buying it. In a rare loss for the MVP, the home was finally sold in August 2017 for $2.94 million, which was far less than the $3.7 million list price estimate.
When we checked on him four years ago, Curry made his primary home in the East Bay hills of the exclusive enclave of Alamo. In June 2016, he and wife Ayesha purchased a 10,290-square-foot mansion there for $5,775,000. However, one home in Alamo wasn't enough for the future Hall of Famer.
He bought a smaller, second home less than a mile away in April 2018 for $6 million. Both homes were short-term fixes for the superstar who had his eyes on a place where he wouldn't have to cross a bridge to get to work.
In January 2019, he sold his 10,290-square-foot mansion for $6.3 million and six months later sold his Alamo home for $6.4 million. Now, the larger Alamo home is on sale for $9,388,000.
Now that he has a couple of $200 million contracts under his belt, Curry can afford homes in Atherton. The 94027 ZIP code isn't as famous as 90210, but it is the country's most expensive. Best of all from Curry's perspective, it's a relatively easy hour-long drive up 101 or 280 to San Francisco.
In this suburban area, huge mansions sit behind large gates on unassuming and quiet streets. Houses are separated by tall hedges to prevent onlookers from peeking in. The team's move to San Francisco drew closer and they sold their East Bay properties. Curry purchased a brand-new 11,860-square-foot mansion in Atherton for $31 million.
The end of the story? Not so fast. Curry surprised us all when he quietly sold Atherton mansion for $31,150,000 last September. His destination? An even bigger 17,761-square-foot mansion just a couple of miles away–also in Atherton. Curry recently bought a brand-new, seven-bedroom home on a 2-acre lot in December 2020 for $30 million. That new place is just down the road from his boss' home.
Wardell Stephen "Steph" Curry II, born March 14, 1988, is an American professional basketball player for the Golden State Warriors of the National Basketball Association (NBA). Curry is credited with revolutionizing basketball by inspiring teams and players to routinely utilize the three-point shot. He has also won a record three NBA championships and been named the NBA Most Valuable Player twice.
Dell Curry is the father of basketball player Stephen Curry and older brother of NBA player Seth Curry. Stephen played college basketball for the Davidson Wildcats, set records for most points scored in a single season and all-time scoring record for Davidson, was twice named Southern Conference Player of the Year and broke an NCAA record during his sophomore year by making a lot of 3-pointers. Stephen was drafted 7th overall by the Golden State Warriors in the 2009 NBA Draft.
Curry won the first of his four NBA MVP awards in 2014-2015 and led the Warriors to their first championship since 1975. He became the first player in NBA history to be unanimously elected MVP in 2015 and shot 50% or better from the field, 40% or better from 3, and 90% or better from the free-throw line. In 2016, he helped win 67 games en route to reaching 4th straight finals with another title. He returned to back-to-back landmark titles by winning Finals again in 2017 and 2018 before being eliminated by Cleveland in 2019.
Joe Lacob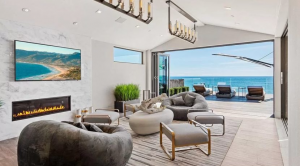 As we've previously reported, the Warriors owner also owns a 10,355 square foot mansion that is just one block from Curry's in Atherton, CA. Aside from those homes, Lacob has a luxurious home outside of wine country in St. Helena, CA–which he purchased for $9 million in 2011–and another mansion located on the golf course at Pebble Beach.
The only big purchase that Lacob has made over the past four years is a mansion in Malibu, CA. It was in July 2019 when he purchased this mansion for $29.1 million. The newly renovated three-level home Carbon Beach sits on Pacific Coast Highway behind gates. Spectacular views of the ocean can be taken in from just about anywhere thanks to disappearing windows that allow for an enviable indoor-outdoor flow.
Joseph Steven Lacob born January 10, 1956 is a business executive and the majority owner of the Golden State Warriors of the NBA. Joseph has been an executive partner at Kleiner Perkins.
Draymond Green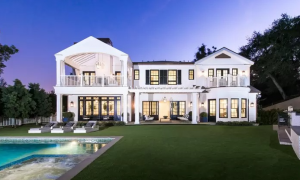 We couldn't find the Golden State Warriors' Defensive stalwart, Draymond Green, anywhere in the Bay Area, but he reportedly keeps a luxury high-rise near the Chase Center.
In 2020 of August, he put down additional California roots in what might be considered enemy territory. Green spent $9.6 million in a luxury six-bedroom home with an "unforgettable custom compound" in California's Brentwood neighborhood. The home is currently on the market at $12 million, but that might change with plans for him to become a fixture of TNT's "Inside the NBA" once his playing days are over, which I'm sure he also looks for homes in Atlanta.
Draymond Green is a professional basketball player for the Golden State Warriors of the National Basketball Association (NBA). Green primarily plays at the power forward position and has won three NBA Championships, four NBA All-Star Game appearances, two time selections to the All-NBA Team, seven time selections to the All-Defensive Team and two Olympic gold medalist. In 2017 he was named Defensive Player of the Year and led the league in steals.
Coach Kerr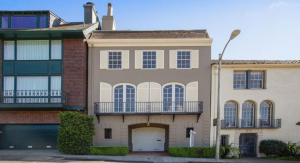 The man with almost as many rings (eight) as he has fingers also keeps homes in both Northern and Southern California. When we investigated the homes of the Michael Jordan–era "Last Dance" Chicago Bulls, we found that Steve Kerr stays in the sunny San Diego area at a mansion in Rancho Santa Fe, CA, in the offseason. In 2018, the coach lives in San Francisco during the season, where he bought the $7.35 million home in the Presidio Heights neighborhood.
Stephen Douglas Kerr (born September 27, 1965) is an American professional basketball coach and former player who is the head coach of the Golden State Warriors of the National Basketball Association. He is an eight-time NBA champion and has won the most titles in any NBA position with five titles as a player, three as a head coach and two more with the Spurs. Kerr is the only active ball player to win four straight NBA championships that were won after 1969. Kerr has surpassed his own championship record of three three-pointers made by scoring 10th all time in just 1 year as a league assistant making 290 three-pointers.
Andrew Wiggins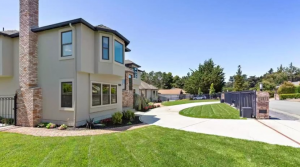 When he got named as the Warriors' newest acquisition in 2020, Wiggins had spent five-and-a-half mostly uninspiring seasons with the Minnesota Timberwolves. The first guy taken in the 2014 NBA draft, he hadn't quite lived up to the hype and was labeled as a player who puts up solid numbers on bad teams. With his move to the West Coast, frustrations are quickly turning into success. Now key member of the starting five for the Warriors, Wiggins is chasing his first ring.
He's also made his home in a town that's known for its large and luxurious mansions. Hillsborough, which is in many ways as nice as Atherton, is more northerly and closer to the Chase Center. There are only 34 homes available to purchase, with the median list price being $6.5 million. In December 2020, Wiggins spent $4.2 million on a gated five-bedroom home on an exclusive hilltop priced at "like new" and had "features like modern interiors with well-known designer touches."
While Wiggins' Bay Area home is bigger than his holdings back in the Land of 10,000 Lakes, he owns a downtown condo in Minneapolis that he purchased for $560,900 in June 2019 and a five-bedroom lakefront home in the Twin Cities suburb of Chaska, MN, that he bought for $1.8 million in 2018. He also owns an 11,348 square foot mansion that he bought for $3.15 million in December 2018.
Located right next to the Interlachen Country Club in Edina, MN, this residence was marketed as striking "a balance between a private retreat and an entertaining delight." The initiation fee for this private club is reported to be over $100,000, a number Wiggins can easily afford.
Andrew Christian Wiggins was born on February 23, 1995. He is a professional basketball player for the Golden State Warriors of the National Basketball Association. He was drafted by the Cleveland Cavaliers with the first overall pick in the 2014 NBA draft.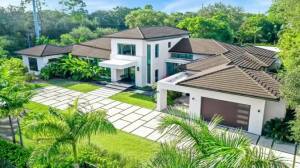 Otto Porter Jr.
The veteran, who signed a one-year contract with the Warriors, Porter wants his first ring. The fact that he signed the deal with the team suggests he is probably renting an apartment close to Chase Center. After the season ends, though, Porter will treat himself to some rest and relaxation in Florida by buying a 7-bedroom, ultra luxurious mansion in Pinecrest for $9.25 million. In January 2018, when it was listed at $11 million, it was considered one of the most luxurious homes in Miami Florida. Its modern design is easy on the eyes and looks perfect for taking this break from games.
Kevin Looney
Kevin Looney has been on and off the Golden State Warriors' roster throughout his career. His contract is up at the end of the 2021-22 season and he has a big decision to make: whether or not to re-sign with the Warriors or explore other opportunities. If he posts another stellar year, it will be easy for him to remain in San Francisco.
Because his contract situation is still unsettled, Looney won't be moving from his rental house in the Outer Richmond. He pays $8,000 a month for a three-level, five-bedroom house. That's living like a renter in the city.
That's it for this blog TTP Member, remember to subscribe to our channel and if you feel like we've delivered value please share this blog with ONE person. That's right just one person as a token of your appreciation for the hard work we put into making content that educates and helps you on your mission of building your own fortune. Remember you can read blog after blog, but it isn't until you actually take action that you'll start to see results. See you soon!
#NBA #GoldenStateWarriors #celebrityrealestate #TalkToPaul
---