NeNe Leakes Selling Her Atlanta Apartment for $2.5M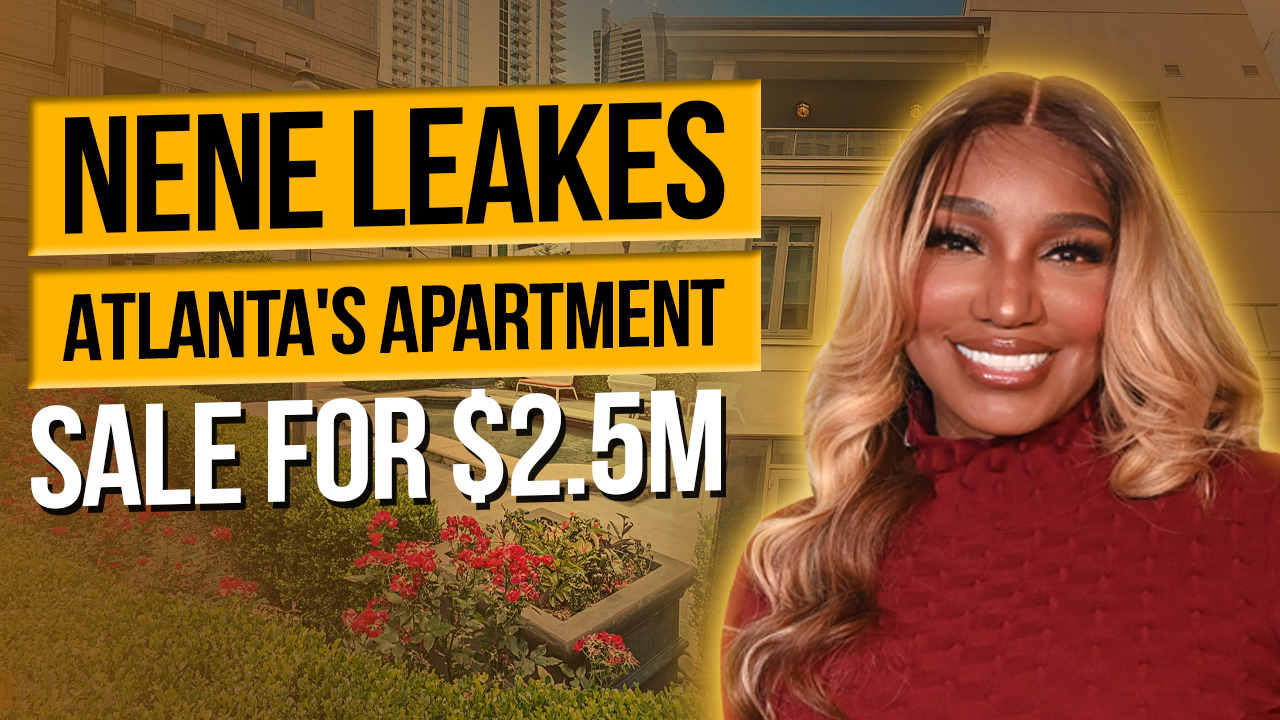 Former "Real Housewives of Atlanta" star NeNe Leakes is already stepping away from her recently purchased Atlanta apartment. It is now available for $2.5 million. The reality TV personality purchased this mansion for $1.85 million in November 2021, but less than a year later it's back on the market with a price increase. So if you want to know more about this mansion, this blog is for you.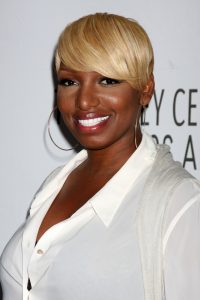 For today's blog, exclusive to our TTP members, we will be talking more about Nene Leakes and her Atlanta apartment that is now on sale in the market. Now without further adieu, let's get into the blog. 
But before we get into the good part, let us know more about Nene Leakes first. NeNe Leakes, a reality star from the popular Bravo series The Real Housewives of Atlanta, has been able to take her small reality TV stardom and turn it into full blown celebrity status. She starred on The Real Housewives of Atlanta for about 10 years and held a recurring role on Glee and a series regular role on The New Normal.
More recently, this Housewife has moved to hosting gigs and appearing as a panelist on To Tell the Truth. It is clear that she is on the fast track to fame, and it does not look like she will be slowing down anytime soon. Some behind-the-scenes knowledge of NeNe Leakes is that she is an on- and offstage dynamo. Ever since her appearance on RHOA, she has opened up about her life to the general public. Here are 10 things you probably didn't know about herself.
NeNe Leakes was born in Queens, New York on December 13, 1967. She was given the name Linnethia Monique Johnson and is the youngest child of five. When she was 4-years-old, her mother had all her kids at a young age and couldn't provide for them all, so she sent NeNe and her brother to live with her aunt in Georgia. The majority of her siblings stayed with her mother in New York. Leakes has said on The Real Housewives of Atlanta that it has always bothered her that her mother gave her up, especially because she never knew why.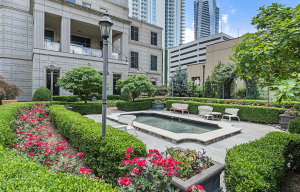 NeNe Leakes does not regret much of what she does. In fact, she said that for the most part, she is usually in the right. The one thing that she deeply regretted from her time on the show was when she found out the man who raised her, who he thought was her father, was not her biological father on camera. In the first season, Curtis revealed he wasn't her biological father.
To make things official, she agreed to a paternity test which confirmed this fact. "I still consider him my dad. I don't think he considers me his daughter anymore, because that guy was my dad's friend. And he revealed in a clip that he had slept with my mom and that was really hurtful to my dad. My dad never got over that," she said in an interview with Andy Cohen. "I regret ever going on that search because that really hurt my dad. To this day, our relationship has never been the same. Once he heard that he never had a relationship with me or my children again."
Many things from her past have come back to haunt her ever since she's been thrust into the spotlight. Her net worth is sitting somewhere around $12 million, but there was a time when she didn't have two pennies to rub together. Star magazine was the first to break the news back in 2014 that Leakes had been arrested and charged with one misdemeanor and three felony counts of "theft of services" for ripping off a phone company in 1992. At the time she was only 25 years old. Leakes plead guilty to all four counts, was put on two years probation, and ordered to pay $2,650. In the following two years, she was arrested three more times for violating her probation. These arrests sparked controversy because she had only admitted to committing one crime in her 2009 autobiography, Never Make the Same Mistake Twice.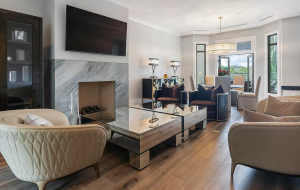 NeNe Leakes disclosed the fact that she used to be an exotic dancer. She did so because her past might have been used to defeat her at any moment, and she's been open about the things she has done in order to ensure her future success. One of her jobs as a dancer was called 'Silk' and was one of many addictions NeNe endured (she could make up to $1,000 a night!). "I used the name Holly and then Silk.
I thought I made pretty good money. It was a great hustle. If I needed to make $1,000, I got dressed and went to the club. If me and my roommate needed $5,000 by the weekend, I would work all week. What you mentally wanted to make, you could make" she said. Nene Leakes is often seen as a reality TV superstar. One of her first gigs was Flavor of Love. She was in an abusive relationship at the time, but luckily met her future husband Gregg (also on the show) and took more serious career paths soon afterward.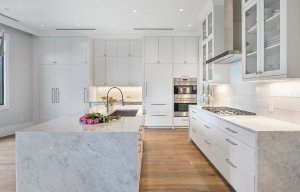 Gregg and NeNe have been dating for 20 years. Like many other couples, they've had their ups and downs throughout the relationship. They went through a divorce while appearing on the Real Housewives television show. They were married in 1997, but separated in 2010 and were divorced on September 29, 2011.
Their relationship didn't last long before being engaged again in 2013 and then remarried in June 2013 in a ceremony that aired on Bravo in the spin-off special, I Dream Of NeNe: The Wedding. It seems as if their relationship is stronger than ever and was divulged in the interview that the secret to making it last is: "We date every week. One day a week every week. No certain day, but once a week we date. It's temporaneous. Sometimes we just get in the car and we drive we go have a taco. Other times she will plan to go to her favorite restaurant, other times I'll totally surprise her," he said.
NeNe Leakes has two children, Bryson and Brentt. Her first son, Bryson, was from a relationship in her 20s with an abusive partner. In an interview with Wetpaint, she spoke about the past: "The man who said 'I love you' a lot turned abusive. He would hit me, and later on he would call me loved and I thought this must be the meaning of love. This probably does not sound like love to anyone else but me." Nene Leakes stayed with him for six years before she reached her breaking point. When he held her at gunpoint over her spending time with friends, she knew things had to change. She also said that Bryson's father has since acknowledged what he did and they have made amends.
It's no surprise that NeNe Leakes has made numerous enemies on her way to the top. One of the most public feuds outside of RHOA is with fellow Celebrity Apprentice cast mate, Star Jones. Leakes and Jones both appeared on the 11th season of the show back in 2011 and Leakes had some choice words when asked about her teammate and even abruptly quit the show because of her!
When it came to clarifying what was specifically at stake between them, there never really seemed to be an explanation as to what caused their dispute. However,  when Leakes appeared on the Ellen DeGeneres Show, she said: "I think she had preconceived notions of who she thought I was just from watching me on the Housewives. I think she thought I was going to come in and take over. I tried to get to know her. Some people are difficult to get to know. She's not the easiest person to get to know. She is a disaster."
Nene Leakes is a woman of many talents and she has been able to turn her reality fame into real success. She has branched out to acting, writing, and even singing. Leakes showed off her singing chops when she appeared in the Broadway show, Chicago, back in 2015. She has also played a role in on-stage productions Rodgers + Hammerstein's Cinderella and held a recurring role on Glee from 2012 to 2012 as Roz Washington.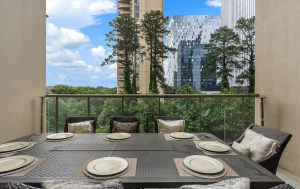 A few years ago, NeNe Leakes was hit with a tax lien of close to a million dollars. According to Forbes, the lien is from 2014 when she was making a lot of money. That was the same year she launched her clothing line, The NeNe Leakes Collection, on the Home Shopping Network. She sold out the next day and appeared on Dancing with the Stars. Later, the documents were filed in a Georgia court and stated that Linnethia Monique Leakes owned $830,000 in back taxes. 
She never divulged what happened but over social media, it was made clear that she was doing just fine financially. She posted a picture of the announcement on her Instagram account and is holding a Chanel bag in the photo. She captioned it with: "Running out the hotel to pay this bill y'all know I ain't got no jobsssssss let me borrow 20$ #unstoppableNene #oversight #shaneinthebacktripping." She also sent out the sarcastic tweet: "4 all those that r asking, reporting & concern…Yes I am broke & unemployed. Just another dumb Celeb that doesn't know how 2 money manage."
When NeNe Leakes was on Watch What Happens Live, and confronted all the rumors as to why her face changed overnight. One question she was asked was whether she got a second nose job. "Yes, I had my nose done again. Yes I did. Yes, because it was a real medical reason why I had to get it done again. My cartilage was growing in my nose and my tip was touching the top of my lip. The tip of my nose was touching my lip when I smiled. But I didn't get a full rhinoplasty the first time. When I did the first time, I only had my nostrils taken in on the sides, the very first time. This time I had more of cartilage moved around in my nose," she said. She said that she wasn't going to explain herself with her nose job. "I got my nose done first of all because I can and I will, and I'd get it done again if I want to, OK!" she said in the interview.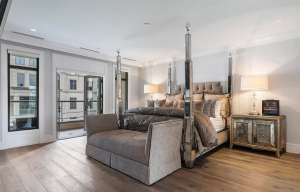 With that, let's get into the good part. NeNe Leakes, star of "The Real Housewives of Atlanta," is selling her $2.5 million Buckhead apartment according to realtor.com. The residence was bought less than a year ago but seems like she has already moved on from this space. Leakes bought a condo for $1.85 million in November, which is part of a five-star hotel by the name of, Waldorf Astoria.
The residence rewards security, a four-car garage, and a separate gated townhouse. The home is luxurious and can be accessed by guests of the five star Waldorf Astoria Hotel. It includes security as well as a four-car garage. The gated townhouse, one of just three, is set apart from the hotel. It is accessed through a courtyard and gated entrance. It offers four bedrooms, four bathrooms, and spans 4,045 square feet.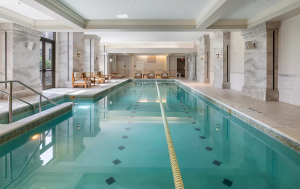 The villa also features a high ceiling, hardwood flooring and three levels of living space. The first floor features a living room with a fireplace adjoins a dining area, a kitchen, and a breakfast room. Additionally, there is a door to the patio just outside the front door of the house. On the second floor, there is another living room. There is an office and bar on the upper floor that you can enjoy while looking out at the courtyard and gardens. The suite on the top level features a balcony, a bath with a soaking tub conjured from marble, and a closet that is custom made. The unit comes with a second kitchen and laundry room. The Hotel offers concierge service, an enclosed pool, a full spa, and a fitness center on top of the five-star restaurant. The best location is within walking distance to all of Buckhead's shops and restaurants.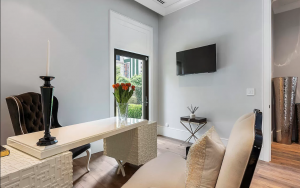 This quick flip comes after Leakes sold her suburban home in Duluth, Georgia for $2.65 million in January of the past year. Leakes and Gregg bought a 10,517 square foot mansion in 2015 that originally cost $2,075,000. They added a pool, a custom closet, and a beauty salon to give it their personal touch.
Following her husband's death from cancer, Leakes listed the home for $4 million in September 2021. She had reduced the asking price twice before she was able to sell the home. Leakes left after Season 12 of "Real Housewives" and is now suing Bravo, the show's production company, claiming discrimination in a work environment. Leakes, 54, is known for her recurring role on the TV show "Glee." She has competed on "Celebrity Apprentice" and "Dancing with the Stars".
There you have our TTP blog for today. Now, what do you think about the mansion? Let us know in the comments below. Don't forget to subscribe to our channel, click the notification bell, and like this blog. If you think that we have delivered value please share this blog with one person. Just one share is enough for us, for you to show your appreciation for the commitment and hard work we all put together in creating this blog that teaches and helps you on your mission of building your own fortune. And you don't know that one share could go a long way. And keep in mind that no matter how many times you're going to read this blog, you won't see any results unless you take action. Good bye and see you at the next one!
---