Newly Renovated Childhood Home of Harrison Ford is Listed for $749K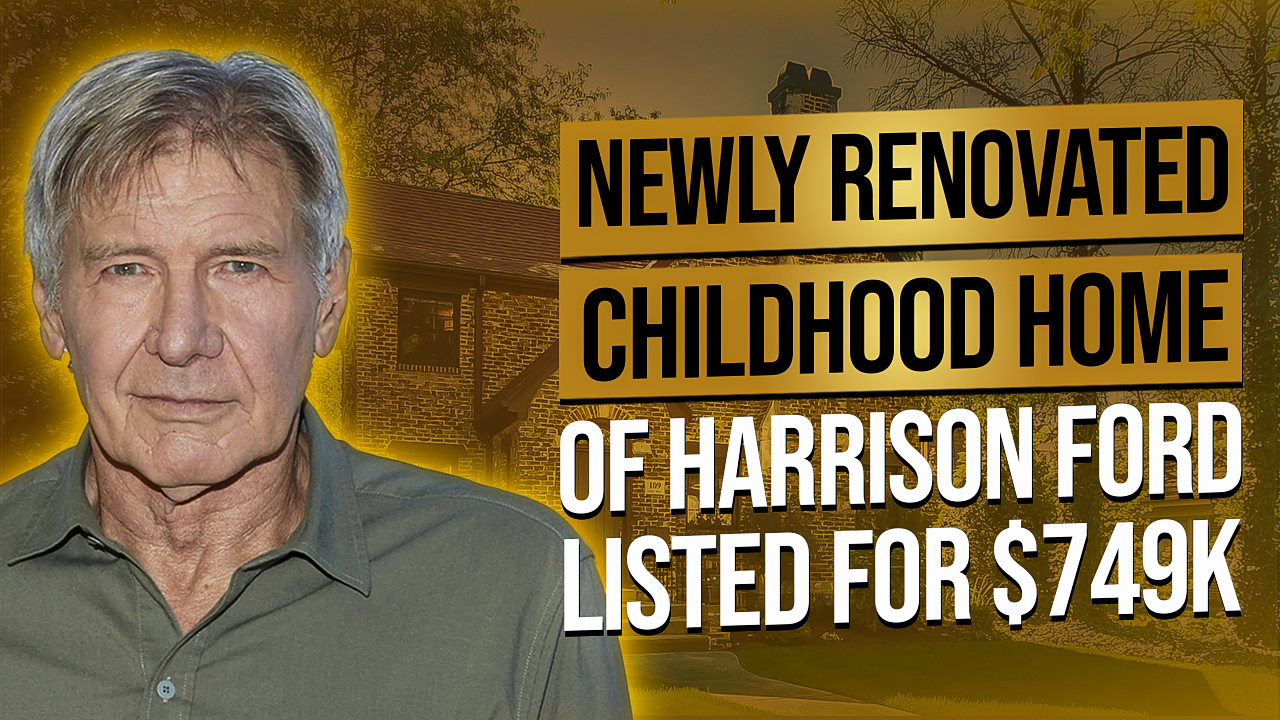 Hello, people. Welcome to the TTP Youtube channel. For Star Wars and Indiana Jones fans, a Harrison Ford childhood home may be the ultimate piece of memorabilia. The real estate listing for the 1950s-era Park Ridge home is $749,000.
The Ford family lived in the 1922-era Tudor during the 1950s, TTP member. They had not put the home up for sale until 2018. If you want more celebrity real estate content, subscribe to the TTP Youtube channel and hit the notification bell.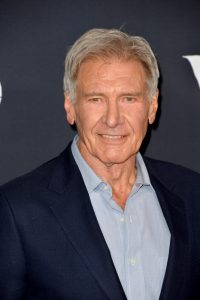 Four years ago, this model home had original windows, plumbing, and electrical systems, but it needed a serious interior makeover. This house had been listed for $399,900 in August 2016 and was ultimately sold for $350,000 in February 2019.
In July 2020, the sellers of this home realized a $600,000 profit for their $1M renovation project. Homeowners are upgrading into a new home now and this property is back on the market with a 25% increase in price, per listing agent Peter Bellert, at @properties Park Ridge.
Bellert says the next owner could tear down the original garage and build a bigger space, but considering the driveway needs to be repaved, and others are still settling in on it, they can't say in good faith that the home is move-in ready.
Park Ridge is not a usual area for English Tudors. English Tudors are not common here, Bellert said.
And an English Tudor of this quality is rare!
This home exudes a neutral gray and white color palette, with no dated wallpaper to call attention to itself.
The formal dining area of the home includes a lighting pendant and a courtyard beyond, flanked by the large family room, which also has recessed seating.
The kitchen has been remodeled with stainless steel appliances, a large butcher block island, and a black-and-white tile backsplash.
New homeowners were happy with the attractive layout of their living room while keeping the built-ins and fireplace, but they also swapped out the carpeting and refinished the old wooden floor.
Upstairs, there are four bedrooms and one full bathroom. An original balcony still stands, off of what is reported to be the actor's childhood bedroom.
The basement, which was previously unfinished, has now been constructed and features a bar area and an office suite.
Significant changes include windows, lighting, and radiators make the space feel at home in the 21st century.
One concern is that the renovation didn't include adding a second or third bathroom.
The property, now landscaped, has plenty of curb appeal, and is a short walk to downtown. Whole Foods and the Metra station are just a two minute walk away. Chicago is 17 miles away.
Ford, 79, has starred in blockbuster movies since the 1970s. Ford had the starring role in the "Indiana Jones" movies and "Star Wars." Ford appeared on most of his big screen credits such as "Air Force One,""Blade Runner," and "The Fugitive."
The actor graduated from Maine East High School in Park Ridge in 1960 and then went to college in Wisconsin before heading to L.A. to pursue his career. He reportedly lives on an 800-acre ranch in Jackson Hole, Wyoming with his wife, "Ally McBeal" star Calista Flockhart.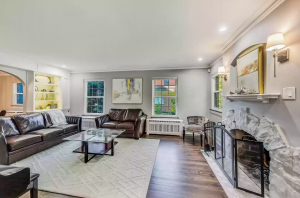 Evan Spiegel reportedly purchased the largest home in L.A. from vacation rental mogul Bobby Turner in 2016.
Harrison Ford was born on July 13, 1942, and he has been an American actor since then. His films have grossed more than $5.4 billion dollars in the United States, with his most successful film, Star Wars Episode IV: A New Hope grossing more than $636 million worldwide; in North America alone, however, Harrison Ford has grossed more than $5 billion. He has become known for iconic roles as Han Solo and Indiana Jones.
Ford has starred in such films as Star Wars, Raiders of the Lost Ark, and Blade Runner. His Hollywood repertoire includes collaborations with some of the most acclaimed and influential filmmakers of his time like George Lucas, Francis Ford Coppola, Steven Spielberg, Ridley Scott, and Peter Weir to name a few.
Ford has portrayed heroic characters in many other films such as The Fugitive, Witness, Air Force One and 42. In addition to heroic roles, he played morally ambiguous and darker characters in American Graffiti, The Conversation, The Mosquito Coast, Presumed Innocent and What Lies Beneath. Ford has also appeared in several romantic comedies and dramas throughout his career like Heroes, Working Girl, Sabrina Six Days Seven Nights, Random Hearts, and Morning Glory.
Ford has had many business ventures. He has been committed to the environment and has worked to protect and help animals all his life with a specialization in emergency rescue, mostly for shelters in Wyoming. Ford is married to actress Calista Flockhart.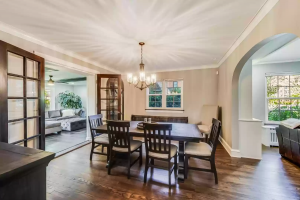 Harrison Ford was born in Chicago, Illinois on the 13th of July, 1942. He is the youngest son of John William "Christopher" and Dorothy Nidelman Ford. John William was an advertising executive and actor who had sons from two previous relationships with women named Mary and Dorothy. His older brother Terence was born in 1945. When asked about religion, he responded jokingly that they were raised as Democrats and more seriously stated that they were raised as liberals of every stripe.
Ford was a Boy Scout, achieving the second-highest rank of life scout. He worked at Napowan adventure base scout camp as a counselor for the reptile study merit badge. Because of this, he and director Steven Spielberg later decided to depict the young Indiana Jones as a life scout in Indiana Jones and the last crusade (1989). Ford graduated from Maine East High School in Park Ridge, Illinois in 1960. His voice was one of the first student voices broadcast on his high school's new radio station called witnMTH, and he was its first sportscaster during his senior year. He attended Ripon college in Ripon, Wisconsin where he was a philosophy major and a member of Sigma Nu fraternity. A self-proclaimed "late bloomer", Ford took an acting class his senior year to get over his shyness and became fascinated with acting.
Ford began his acting career in the early 1960s playing bit roles and uncredited parts in movies, until he was finally introduced to Hollywood by Jerry Tokofsky of Columbia Pictures. When Tony Curtis proved he knew how to play a character properly, Ford took care of his own part as "serving" or "overlooked". He would be useful as an extra, but Ford felt that acting like a bellboy should be the everyday job for anyone playing that role.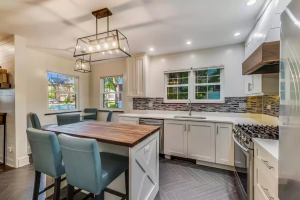 Harrison Ford is best known for his roles as Han Solo in Star Wars: Episode IV A New Hope and Indiana Jones. His roles started with small parts in films, which became more prominent when he was cast as Will Kane in the television show "Witness", which ran from 1963 to 1965. One of his earliest major movie gigs came when he got the role of Tom Jordache in the 1967 ABC western Luv, one of many movies that would usher Ford into stardom.
His breakthrough role came two years later, when Marlon Brando took a leave from appearing in The Godfather to appear in Woody Allen's crime-thriller Play it Again, Sam and Ford got cast as leading man Mace Sloan. He then appeared in miniseries and TV shows throughout the late 1960s and early 1970s before landing the lead role in Ridley Scott's cult film Blade Runner (1982) and playing Dr. Richard Kimble on NBC's Lifesystem.
He took on jobs in carpentry to support himself and his then-wife and two young sons when he was dissatisfied with the roles set before him. Some of his clients were Joan Didion and John Gregory Dunne, who lived on the beach at Malibu. Ford serves as a minor character in director Joan Didion's documentary film 'Joan Didion: The Center Will Not Hold.' Ford was discovered by casting director Fred Roos, who helped him get an audition with George Lucas for the role of Bob Falfa from American Graffiti – turning Ford into a much renowned actor. Their relationship changed Ford's career dramatically; after Francis Ford Coppola's success with The Godfather, he hired Ford for work on Apocalypse Now and gave him smaller roles in The Conversation and The Godfather Part II (1974). In Apocalypse Now, his character is named "G. Lucas."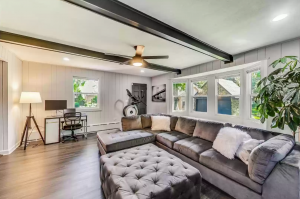 Ford began to receive bigger roles in films throughout the late 1970s, including Star Wars (1977), Heroes (1977), and The Frisco Kid (1979). Ford also co-starred opposite Gene Wilder in The Frisco Kid (1979). His previous work in American Graffiti eventually landed him his first starring film role when he was hired by Lucas to read for actors auditioning for roles in Lucas' upcoming space epic Star Wars. The success of his turn during line readings won over Lucas, who cast Ford as Han Solo, making him a recognizable actor. Ford reprised these roles and others from Star Wars, including directing the landmark sequels Empire Strikes Back (1980) and Return of the Jedi (1983) and the 1980's TV adaptation of Star Wars: The Holiday Special. The director wanted to kill off Han Solo at the end of Return of the Jedi, but Lucas refused.
Ford solidified his place as a leading actor in Hollywood after playing the heroic archaeologist Indiana Jones in Raiders of the Lost Ark and George Lucas's Star Wars. The film became the highest-grossing film of the year, and Spielberg was interested in casting Ford from the beginning. Ford went on to play Indiana Jones throughout the rest of the decade, appearing in Indiana Jones and the Temple of Doom, Indiana Jones and the Last Crusade, and eventually including Sean Connery as Henry Jones Jr.
Despite some difficulties, he went on to play Rick Deckard in Blade Runner. This led him to further prove his versatility with roles in Witness and The Mosquito Coast and more.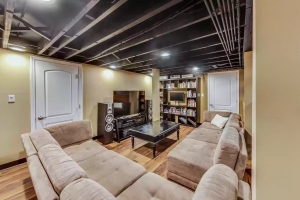 Ford became the second actor to portray Jack Ryan in four films in the film series based on the literary character created by Tom Clancy. He took over for Alec Baldwin who had played Ryan in The Hunt for Red October and received some of the best reviews of his career. Ford then went on to star as a leading man in action thrillers such as The Fugitive, The Devil's Own, Presumed Innocent, and Air Force One. For his performance in The Fugitive which was also co-starring Tommy Lee Jones, he received some of the best reviews of his career.
Ford had a lot of well-regarded directors to partner with during this time. Peter Weir, Alan J. Pakula, Mike Nichols, Phillip Noyce, and Sydney Pollack were some of the directors he collaborated with four times or more. This was the most lucrative period of Ford's career from 1977 to 1997. From 1977 until 1997, Ford appeared in fourteen films that reached the top fifteen in the yearly domestic box office rankings, twelve of which reached the top ten. Six of these films he appeared in during this time were also nominated for the Academy Award for Best Picture amongst numerous other awards: Star Wars, Apocalypse Now, Raiders of the Lost Ark, Witness, Working Girl, and The Fugitive.
Ford had a string of commercial disappointments in the late 1990s and early 2000s, with the exception of What Lies Beneath which proved to be a successful film by grossing over $155 million in the United States and $291 million worldwide. Ford served as an executive producer on K-19: The Widowmaker, which was based on a true story and Extraordinary Measures, both of which were box office failures. In the 2001 Guinness Book of World Records he was listed as being one of the wealthiest actors in Hollywood.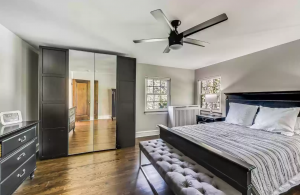 In 2004, Ford turned down a chance to star in Stephen Gaghan's thriller Syriana because he felt the material wasn't truthful. A year later, George Clooney won the Oscar and Golden Globe for his role as Ben, who was created by Gaghan from Ford's character in Traffic.
In 2008, Ford starred in Indiana Jones and the Kingdom of the Crystal Skull, the first Indiana Jones film in nineteen years, which was made with director George Lucas and producer Steven Spielberg. The movie received generally positive reviews and was the second highest-grossing film worldwide in 2008.
In 2008, Ford starred in Crossing Over as well as the medical drama Extraordinary Measures, directed by Joel Edgerton. In 2010 he starred alongside Rachel McAdams and Alan Ruck in Morning Glory and Cowboys & Aliens. His filmography also includes some video games.
2013 saw Ford taking on many supporting roles. He starred in The Expendables 3 and the romantic drama Age of Adaline, where he was praised for his performance. Ford has also starred in Ender's Game, 42, and Anchorman 2: The Legend Continues.
Ford reprised the role of Han Solo in the long-awaited Star Wars sequel Star Wars: The Force Awakens (2015), which became massively successful like its predecessors. When Ford was filming on June 11, 2014, a hydraulic door fell on him and he was airlifted to John Radcliffe Hospital in England for treatment. Ford's son Ben released details on his father's injury, stating that his ankle would likely need a plate and screws but Ford will be able to shoot back some scenes for about two months after that until his ankle recovers.
His character is killed off in The Force Awakens–but Ford will be returning in some capacity as Solo again in Episode VIII. In February 2016, when the cast for Episode VIII was confirmed, it was indicated that Ford would not reprise his role after all. When asked if his character could come back in "some form", he replied "Anything is possible in space." He eventually made an uncredited appearance as a vision in Star Wars: The Rise of Skywalker (2019).
On February 26, 2015, Alcon Entertainment announced that Ford would reprise his role as Rick Deckard in Blade Runner 2049. Critics lauded the movie and Ford's performance. Scott Collura of IGN called it a "deep, rich, smart film" and said Ford's role was "a quiet, sort of gut-wrenching interpretation to Deckard and what he must've gone through." The film is estimated to need $400 million to break even but only grossed $259 million worldwide. In 2019, Ford had his first voice role in an animated film playing Rooster in The Secret Life of Pets 2. He next stars as John Thornton in Jack London's Will Call with mixed critical reception but a shortened theatrical release due to the impact of COVID-19 on the film industry.
That's it for this blog TTP Member, remember to subscribe to our channel and if you feel like we've delivered value please share this blog with ONE person. That's right just one person as a token of your appreciation for the hard work we put into making content that educates and helps you on your mission of building your own fortune.  Remember you can read blog after blog, but it isn't until you actually take action that you'll start to see results. See you soon!
#TalkToPaul #celebrityrealestate #celebrityhomes #HarrisonFord
---