Peek Inside the Home Where Young Thug Was Arrested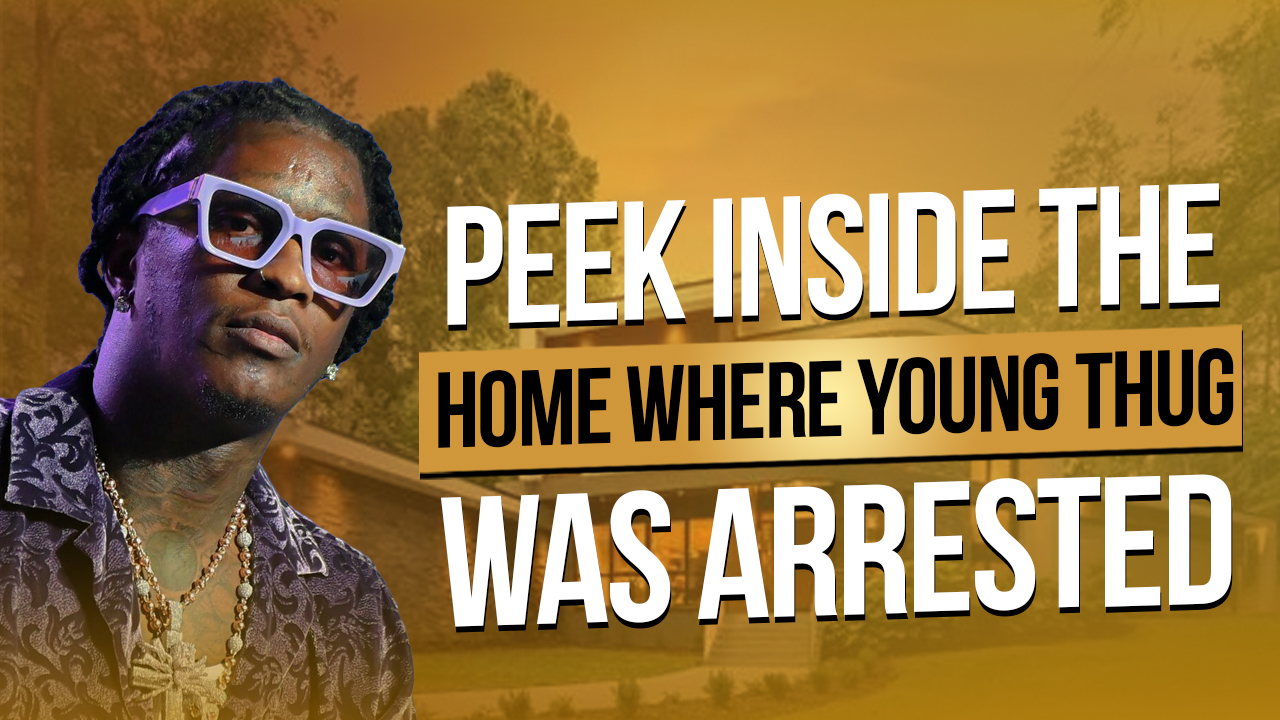 If you haven't heard of Young Thug, then you've probably listened to some rapper who sounds like him. He's been an influential figure in the music industry for 10 years, despite his less than believable name. In the last 24 months, Young Thug has risen to be at the center of rap's solar system. His alto has been crawling and slithering its way up the charts for almost a decade, but the last 24 months have seen him rise to become what is now recognized as current rap royalty. But that is not mainly why we are here today. In a scenario where art and real life converged, the rapper Young Thug was arrested as part of a "sweeping gang indictment" in the Atlanta area, according to local news reports. The rapper, whose name is Jeffery Williams, was one of 28 people who were charged with racketeering. 
For today's blog, exclusive to our TTP members, we will be talking more about the rapper and we will be taking a peek inside the home where he was arrested. Now without further adieu, let's get into the blog.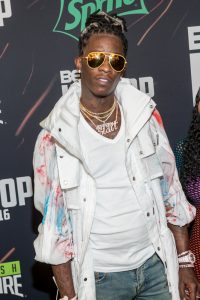 Young Thug has become his own genre in 2019. He won his first Grammy for backing vocals and adlibs on Childish Gambino's This is America song. Thug's last song So Much Fun also debuted at number one on the music charts in America, showcasing the artist's musical contrasts beautifully. With the release of his latest album, it is his answer to Lil Wayne's career-defining Tha Carter III. However, one of the major differences between this album and Lil Wayne's is that it was considered more of a coronation than a classic, being less experimental in order to appeal to a younger audience.
Instead of beating a single artist, Young Thug took on the music industry and topped its charts by occupying 11 spots on the Billboard Hot 100 including his Post Malone Collaboration, Goodbyes which still receives over a million streams daily. His impact on the rap industry is his army of imitators, whose most impressive legacy is to copy his idiosyncratic rhymes and unconventional sounds.
In the early 2010s, Young Thug emerged from Atlanta. This is a city that has largely set the tone for hip-hop in this decade. The conventional narrative around Thug's convention-melting screeches and warbles always considered him far too extraterrestrial, idiosyncratic, and hostile to the promotional demands needed to become a chart-topping festival-headlining star that his talent warrants.
Yet, the 10th of 11 children from the Jonesboro South projects in Atlanta have become ubiquitous on the Spotify US Top 50 chart. Camilla Cabello, the ex Fifth Harmony singer, had her biggest solo record be Havana, which is a collaboration with Young Thug in 2017. Drake, the most commercially impactful rapper of the decade, has also cribbed Thug's slippery electric-eel cadences on tracks like Mob Ties.
With rap, you usually start in smaller markets and then expand to other areas. This is unsurprising with Atlanta rappers as every recent artist from that region owes paternity to the rapper briefly known as SEX. Take February's Three Headed Snake from Gunna, a rapper signed to Young Thug's YSL label. Last 2018, Gunna's Drip Too Hard collaboration with Lil Baby broke beyond the Rolling Loud conversation, while also being an unofficial spin-off of Future and Young Thug's Drippin on Me.
The different forms of imitation, homage, and apprenticeship may continue forever murky. The old stigma that it was bad to copy someone else, as it was seen by Wu Tang Clan, is summed up with Raekwon's quote "I don't want anyone sounding like me." A more positive view, considering the door has been opened for innovation and originality came from TS Eliot: "Immature poets imitate; mature poets steal; bad poets deface what they take, and good poets make into something better or something different." For somebody like Thugger to exist means he too has his acknowledged idol in Lil Wayne.
Listening to Thug's early work, the dragon in couture croak and Jabberwocky rhyme schemes that followed are absent. It is all muted riffs on Wayne. Even on his first notable project, 2011's I Came From Nothing 2, he remains in thrall to Wayne, though songs like Keep In Touch revealed his limitless potential. Like all of Young Thug's best work, the track is resistant to critical rambling. It's built on puppy dog romanticism that could have come from Motown… if it were hijacked by a 6 foot 4 inch nose ringed, gambling obsessed, ex high school quarterback from the slums. In short, the track is resistant to criticism. 
Young Thug's breakthrough came with 2013's Stoner. It was an entirely different species from what had come before. He blends styles and creates new sounds, such as the combination of strawberries, promethazine, weed, molly, and esoteric powders. On Stoner, he screams and moans, vomiting nightmare cantillations. He stretches syllables until they collapse under stress and disappear into the vanishing point. He contorts his voice like neon lava, using it like Jimi Hendrix using a wah-wah pedal to make it electrifying.
During the next three years, Young Thug had a very successful and celebrated run of music. He collaborated with fellow Atlanta rapper, Rich Homie Quan, on the Rich Gang project and even was able to live up to Quan's boast that they were the "hardest duo since OutKast." As for Thug's solo work, his first two volumes of the Slime Season series are masterpieces that never made it to streaming services. His zenith is most likely 2015's Barter 6, his first project released commercially. His most innovative song is Halftime where he introduces six different flows, switching direction in a startling, agile way that would make Simone Biles proud.
To date, his rap family hasn't captured the full summation of what has made Thug immortal. Each of his proteges seems to work within a small parcel of his flows, melodies, and vocal textures. It's hard to guess which one will end up surpassing him. It could be his "little brothers". The little brothers are Gunna and Lil Baby. Early this year, their collaboration Drip or Drown 2 reached the number three position on the Billboard album charts. Last summer, Thug and Future announced that the little brothers would join them for a Super Slimey sequel. The combined talents of these Atlanta rap Avengers will create an excellent follow-up to the first Super Slimey project.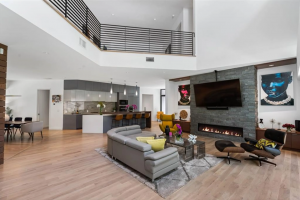 That said, there's a counterargument that Travis Scott and other "Thug-influenced" rappers have already transformed Thug's innovations into something singular. Scott famously cribbed one of his first huge solo hits, Pick Up the Phone, from Thug and has used what he learned to create other music styles such as ad-libbing and vocal pitches.
Playboi Carti has become one of the top artists of the moment by embracing Chicago artists Chief Keef and Thug. Philadelphia-born Lil Uzi Vert is related to Meek Mill but raps like Meek Mill until he moved and signed with DJ Drama. Comparing artists is more difficult than just finding influences. The hit song "XO Tour Llif3" was clearly the artist Lil Uzi Vert's life, emotions, and even punk music in the past decade. Yet, it wouldn't exist or have the impact without Young Thug laying a foundation with his work. Now we could really say that Young Thug is probably the most influential rapper in the 21st century. 
And if these were not enough, here are five things that you should know about him. Jeffrey Williams, known as Young Thug, was born in 1992 in Atlanta, Georgia, where he lived for most of his life. He grew up in the notorious Jonesboro South housing projects and currently lives in Zone 3. In his younger years, he had an abundance of rappers as neighbors.
His first mixtape titled "I Came From Nothing" came out in 2011, but he came out with his second mixtape "I Came From Nothing 2" which features hype or creative style, and his vocal delivery ranges from soft and smooth to wild screams. His second release is regarded by many as his best work.
His big break came in 2013 when Atlanta street-rap legend Gucci Mane signed Thug to the 1017 Brick Squad imprint and released his "1017 Thug" mixtape. A darker, more trap-oriented sound was created with plenty of noteworthy yelping hooks and inventive punchlines.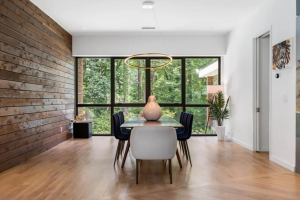 Young Thug is a unique artist, who can be seen on his Instagram cheering for his LGBTQ rights and donning original looks including painted fingernails, tight jeans, and a kids-size dress as a shirt. He also refers to close male friends as "hubbie" or "lover," which has led to rumors about his sexual orientation.
Young Thug is naming his upcoming album "The Carter 6," even though Lil Wayne's series is the turf of Lil Wayne, whom Thug has called out as his favorite rapper and with whom he collaborated on the track "Take Kare." When Wayne is in a dispute with Ca$h Money label head Bernie "Birdman" Williams, Young Thug's "The Carter 6" could see release before "Carter 5," and He may set to take Wayne's spot among rap's elite.
But that's not why we are mainly here today. The once-triumphant world of Atlanta hip-hop is in a state of emergency. Just days after a 56-count indictment named Young Thug, Gunna, and more than two dozen other artists from YSL's roster as alleged conspirators in a well-organized criminal organization, the up and coming signee of the label died last Saturday (the 14th). The cause of his death remains unknown. A protegé of Young Thug, Keed is not named in any indictment, and he was among the first to speak out on the allegations against YSL. He wrote that "YSL is not a street gang" on his Instagram before his death. Young Thug is listed as the head of the supposed organization in last week's indictment and stands accused of violating Georgia's RICO Act as well as participating in criminal street gang activity. Many of the charges cite his lyrics as evidence of "an overt act in furtherance of the conspiracy."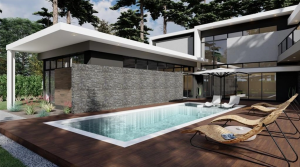 A source reported that Thug's home was raided, which led to a separate round of charges from this raid. We were curious to see the rappers' cribs. Let's take a look at where they live.
Young Thug's digs are criminally nice. The rapper picked up the pad in Atlanta's upscale Buckhead neighborhood for $3.05 million in October 2021. 
This contemporary home has 5 bedrooms, 7 bathrooms, and a large amount of living space. The design is eye-catching and features a stone exterior, pivoting front door, and floor to ceiling windows. Aside from that, the sleek sanctuary features high ceilings, a three-story staircase, and an open floor plan filled with natural light. This state of the art house has four major living areas: media room, dining room, living area, and custom kitchen. 
The master suite offers sliding glass doors which open to a patio, and an ensuite bathroom with a rain shower and separate soaking tub. The property comes with a 1.6-acre green space that includes a kitchen and dining space. And, if Young Thug wants to add a pool, there is plenty of room left.
There you have our TTP blog for today. Don't forget to subscribe to our channel, click the notification bell, and like this blog. If you think that we have delivered value please share this blog with one person. Just one share is enough for us, for you to show your appreciation for the commitment and hard work we all put together in creating this blog that teaches and helps you on your mission of building your own fortune. And you don't know that one share could go a long way. And keep in mind that no matter how many times you're going to watch this blog, you won't see any results unless you take action. Good bye and see you at the next one!
#YoungThug #celebrityrealestate #TalkToPaul
---