Pink Cuts Price on Malibu Beach House to $14M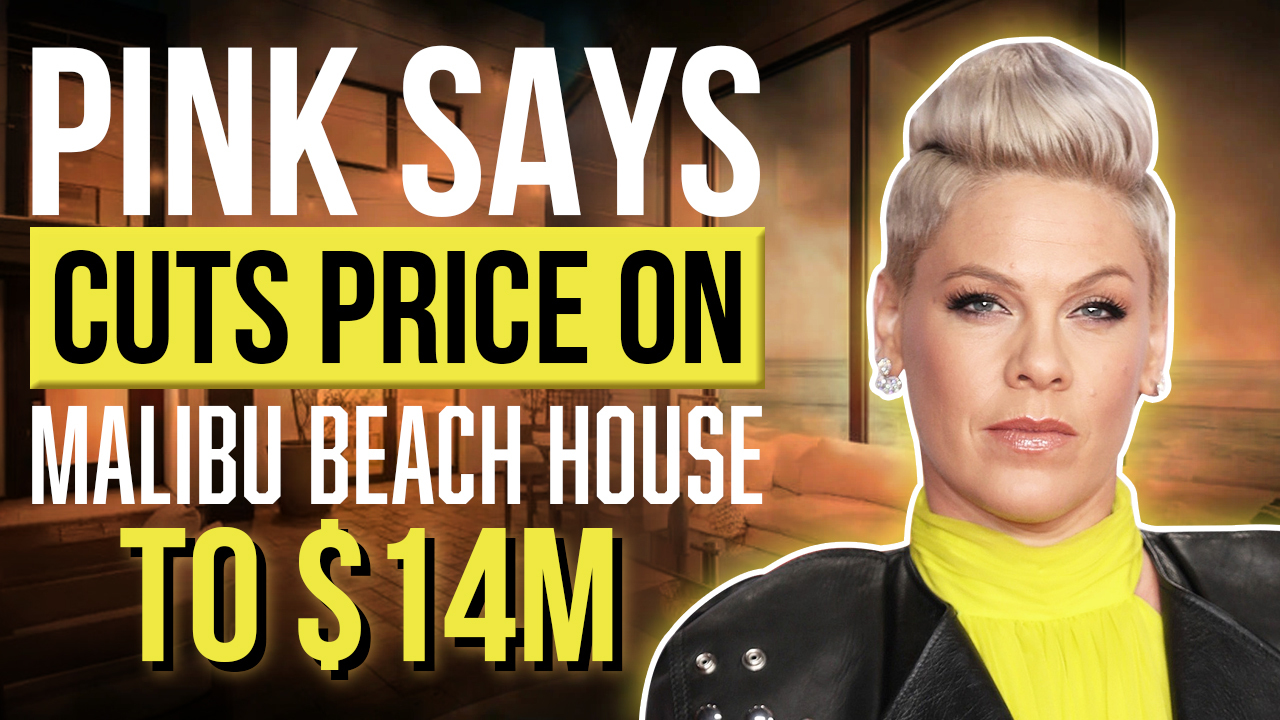 Welcome to the TTP Youtube channel. According to a report by Mansion Global, Pink has cut the price on her Malibu mansion from its original $20 million asking price down to $13,995,000.
For your background, TTP member, the vacation retreat was initially listed for $14,995,000 in October 2021—just months after the "So What" singer and her husband, Corey Hart, bought it from Barry Manilow. They paid $13.7 million for the home. If you want more of this content, subscribe to the TTP Youtube channel and hit the notification bell.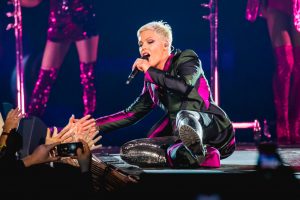 This newly completed remodel on Malibu Road provides majestic ocean views that take your breath away. Enter the property through a dramatic entry and walk into a lush, landscaped courtyard. Two story high ceilings and an oceanfront suite are just a few of the many highlights. The kitchen is state-of-the-art, with gourmet kitchens and amenities such as a fireplace, extensive walk-in closets, and panoramic views to die for.
The main living area features expansive views of the coast, with oceanfront terraces and a private outdoor space. Additionally, there is one guest suite with an ocean view suite. Rarely available is this newly renovated ocean view duplex with its own separate outside patio as well as a built-in BBQ grill! This iconic property is without question, one of the greats!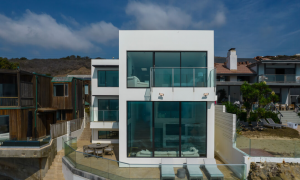 The mansion was heavily renovated in 1976 when Pink bought it and was ready for her to move into at any time.
This 4,320-square-foot contemporary home includes five bedrooms and four and a half bathrooms. Its on-trend interior features two-story ceilings, walls of glass that disappear into hallway carpets, and oak floors.
A white and bright chef's kitchen comes with a center island, dining areas with ocean views, and formal and casual sitting-out areas.
The penthouse suite comes with a fireplace, two walk-in closets, and a private outdoor space. Additional guest bedrooms are located on the upper level, as well as a family room with a fireplace that faces the courtyard.
The property has an individual one-bedroom guesthouse.
The celebrity couple previously owned a Malibu home. It's 6,300-square-foot home had an acreage and included a swimming pool and tropical landscaping. The celebrity couple sold the property in 2016 for twelve and a half million dollars. They paid eleven point eight five million dollars for the home in 2010.
In April 2021, they sold an adjacent 1.23-acre parcel for $7.5 million dollars. They paid $4 million dollars for it in 2010.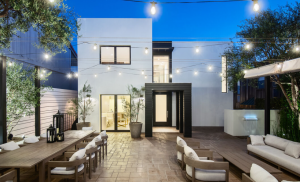 Pink also owns a vineyard and a 200-acre ranch in Santa Barbara County.
The music artist has sold over 135 million records worldwide to date.
Pink was born on September 8, 1979 and had No. 1 hits in the U.S. with her singles "There You Go", "Most Girls" and "Just Like a Pill". She successfully shifted to a pop rock sound with her album Missundaztood, which sold more than 13 million copies worldwide and had the hit singles "Get the Party Started", "Don't Let Me Get Me" and "Just Like a Pill".
In 2003, Pink's third album, Try This sold significantly less than her previous work. However, it earned her a Grammy award for Best Female Rock Vocal Performance. She returned to the top of the charts with her fourth and fifth albums — I'm Not Dead (2006) and Funhouse's "U + Ur Hand" top-ten entry and number-one single "So What" — as well as topping Billboard in 2010 with her sixth album, The Truth About Love. In 2014, she released a collaborative album with Canadian musician Dallas Green under a folk music duo named You+Me. Her next two studio albums — Beautiful Trauma (2017) and Hurts 2B Human (2019) both reached number one on the Billboard 200 chart and became the world's third and fourth best-selling album respectively.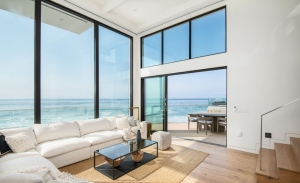 Despite her raspy voice and acrobatic stage presence, Pink is one of the most successful artists in the world with over 135 million records sold. The Grammy winning artist boasts hit songs such as "Most Girls," "Just Like Fire," and "Raise Your Glass."
Alecia Beth Moore was born on September 8, 1979 in Doylestown, Pennsylvania to emergency room nurse Judith Kugel and insurance salesman James Moore. She has described herself as an "Irish-German-Lithuanian-Jew," and identified as Jewish when she was a toddler. Pink's parents divorced before she was ten years old.
She began gymnastics at four years old and was involved in competitive sports until she was twelve years old. Pink had a keen sense of rhythm from a young age, both due to her competitive gymnastics training and singing lessons. She attended high school at Central Bucks High School West,[8] and later formed her first band called Middleground which disbanded upon losing a Battle of the Bands competition. As a teenager, she wrote lyrics as an outlet for feelings that were difficult to express.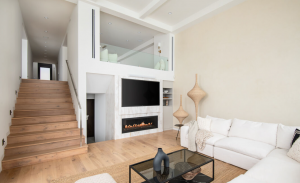 In 1996 the all-female group, Basic Instinct, auditioned her. She was given a spot and they became an R&B group. In 1998 Reid persuaded her to go solo. Reid told her to either stay in the group or leave Choice. For that occasion she went home at Christmas time when it was over too quickly.
After Choice disbanded, Pink signed a recording contract with LaFace Records and began working on her debut solo album with producers such as Babyface, Kandi Burruss and Tricky Stewart. Her debut single, "There You Go", was released in February 2000 and became her first top-ten hit on the Billboard Hot 100 chart. Internationally, the song charted inside the top ten in Australia, New Zealand, and the United Kingdom. In April, Pink's debut album, Can't Take Me Home, was released to commercial success.
It peaked 26 on the Billboard 200 chart and was certified double platinum by the Recording Industry Association of America for two million units shipped in America. It also went platinum in the United Kingdom and multi-plastic in Australia and Canada while selling over four million copies worldwide. Critical reception of the album was mixed. The album's second single, "Most Girls", peaked at number four on the Billboard Hot 100 list and became her first chart-topping single in Australia.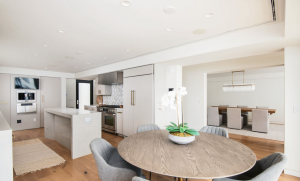 With their No Strings Attached Tour in 2000, NSYNC featured Pink as one of the opening acts. The music video for the song "Lady Marmalade" became extremely popular and won the MTV Video Music Award for Best Video of the Year. The song also got her her first Grammy Award for Best Pop Collaboration with Vocals.
Pink sought creative control, moving into LA and spending time with the former member of 4 Non Blondes. With an extensive amount of songs composed, music producer Linda Perry contributed many talents to contribute to the final tracks on Pink's sophomore album "Missundaztood."
"Get the Party Started" was released, but peaked at fourth on the Billboard Hot 100. It also became a world-wide hit, reaching one in Australia and Spain, and staying four weeks on top of the European Hot 100 Singles chart. At the 2002 MTV Video Music Awards, its music video won in two categories: Best Female Video and Best Dance Video. The album's singles: "Don't Let Me Get Me", "Just Like a Pill", and "Family Portrait"—were also a success, with "Just Like a Pill" becoming Pink's second number-one song in the United Kingdom.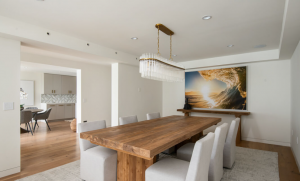 Missundaztood remains one of Pink's best-selling records with over 13 million copies sold worldwide. According to the International Federation of the Phonographic Industry (IFPI), Missundaztood was the eighth best-selling album of 2002 globally. Pink won a World Music Award for Best Selling American Pop/Rock Female Artist. She was also nominated for Best Pop Vocal Album and Best Female Pop Vocal Performance at the 45th Grammy Awards. Faith Hill's 2002 album, Cry features a song co-written by Pink and Perry ("If You're Gonna Fly away"). In 2002, Pink headlined her own
In 2003, Pink contributed the song "Feel Good Time" to the soundtrack of Charlie's Angels: Full Throttle. It was never released as a single in the United States but hit chart top 40's in Europe and Australia. The album Try This peaked at number ten on the US Billboard 200 chart in 2004. After touring with many performances outside of North America, she won two Grammy awards for Best Female Rock Vocal Performance for "Trouble" and her team-up with Tim Armstrong of Rancid for "Feel Good Time". She also performed at various European festivals during Try This Tour in 2005, including Beauregard Festival de Larmeniere and Glastonbury Festival.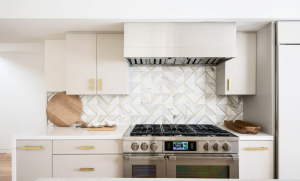 Pink wrote the songs "Take A Picture" and "Shine" with Damon Elliott in 2005 and Lisa Marie Presley in 2006. The album she worked on during that time, I'm Not Dead, was released to international acclaim in April 2006. It reached No. 1 in Australia for two non-consecutive weeks, No. 1 in Germany, and was US Top 10.
Pink's 2008 album appealed to both a wide variety of listeners and was a success with both fans and the music industry because the singles released were successful, making the album one of her best-selling. One single even won an MTV VMA award. The album contained six hit singles: "Stupid Girls" became Pink's biggest US hit since 2002, earning the Grammy Award for Best Female Pop Vocal Performance nomination; "U + Ur Hand", "Who Knew", and a double whammy of "Leave Me Alone (I'm Lonely)" and "'Cuz I Can" reached top 10 in the US. While other markets' releases went unsteady, some key songs—including "Nobody Knows", which became a minor hit in the UK, Australia, and Germany–garnered considerable success in smaller countries as well. As a result, ВТО 1 has gone diamond in Australia by selling over 1 million copies to date.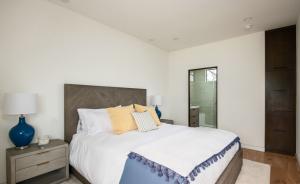 Pink collaborated with several other artists in 2006 and 2007, when she opened for Justin Timberlake on the U.S. leg of his FutureSex/LoveShow Tour. She sang on the Indigo Girls album Despite Our Differences. She was featured on India.Arie's song "I Am Not My Hair" from the Lifetime Television film Why I Wore Lipstick to My Mastectomy. She wrote a song, "I Will", for Natalia's third album, Everything and More. "Outside of You", another song she co-wrote, was recorded by dance-pop singer Hilary Duff and released on her 2007 album Dignity.
Pink recorded a song with Annie Lennox and twenty-two other female acts for Lennox's fourth solo studio album, Songs of Mass Destruction; titled "Sing", it was written as an anthem for HIV/AIDS according to Lennox's website. In December 2007, a special edition Pink Box, which comprises her second to fourth albums and the DVD Live in Europe, was released in Australia. It reached the top twenty on the albums chart and was certified Gold selling more than 35,000 units.
Pink's single "So What" had leaked online and was quickly put into heavy rotation around Australia. It shot to No. 1 on Nova 100 Melbourne and the Today Network Hot30 Countdown, and went on to become her second top ten hit on the Billboard Hot 100 in 2008. "So What" also became her first number-one hit in Australia in 2008, selling more than 86,000 copies of the single and eleven times platinum by its second week on the ARIA charts.
In November 2008, Pink was performing at the American Music Awards when "Sober" came out as the anticipated second single of her album Funhouse. In Australia, she released "Bad Influence" as the fourth single for her album and for her Funhouse Tour. For Europe, "Bad Influence" was released in March 2010 when she released her first box-set collection of 4 albums. In 2009, she performed in a film called The People Speak that used dramatic and musical performances of letters, diaries and speeches from Americans to explore history and politics.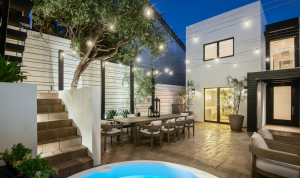 Pink, originally known as Alecia Beth Moore, started her "Funhouse Tour" in France on February 24th, 2009 and continued to tour Europe until mid-May with supporting act Raygun. Pink then performed a series of shows in Australia between May and August. Between May and August of 2009, she performed at 58 shows across the country to over 600,000 people.
On September 13, 2009, Pink performed "Sober" at the 2009 MTV Video Music Awards, where she was nominated for Best Female Video for "So What". On January 31, 2010, Pink did another circus act in the form of aerial silks during the 2010 Grammy Awards. She received a standing ovation. In 2013, Billboard recognized Pink as the Pop Songs Artist of the Decade. Billboard ranked the performance as the best between 2000 and 2012. According to the BBC countdown compiled by PPL, Pink was the second most-played female solo artist in Britain from 2001-2010.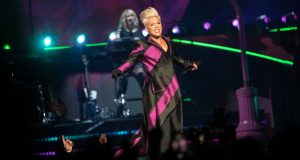 In 2010, Pink collaborated with Herbie Hancock to produce the song "Don't Give Up" for the album "The Imagine Project". She also collaborated on other songs such as John Lennon's "Imagine", and Jeff Beck's "Won't Back Down". Eminem explained that he included her on the record just because he felt like she would smash the song.
On July 15, 2010, during a concert in Nurnberg, Germany, Pink was preparing to end her concert with an aerial acrobatic routine when she was pulled offstage and onto a barricade below. Her left-side flywire had been activated before the right-side one had been properly attached to her harness. She was taken to a local hospital where it was determined that she had not been seriously injured. Pink sold a total of 3,000,000 concert tickets on her 2009–10 worldwide tour according to UK tour promoter Marshall Arts.
Pink voiced the character of Gloria in Happy Feet Two; joining the voice cast that includes Elijah Wood, Robin Williams, and Matt Damon. She also sang the movie's theme song "Bridge of Light."
On October 7, 2011, RCA Music Group announced that it would be disbanding Jive Records, along with Arista Records and J Records. With the shutdown, Pink and other artists previously signed to them would release any future material through RCA Records.
In February 2012, Pink confirmed that she was in the process of writing her next studio album, The Truth About Love. In June, she had to cancel her performance after being hospitalized and undergoing the removal of her gallbladder. "Blow Me (One Last Kiss)" was released as the lead single for their upcoming album leading up to its release later in July. The album peaked at number five on the Billboard Hot 100, while reaching number one in Australia and Hungary, and the top five in Canada, Japan, and the United Kingdom.
Released on September 16, 2012 in America with first-week sales of 281 thousand records followed by a charting debut atop the Billboard 200 – outside this charting history is when it became her first number-one album – it also topped the charts in Australia, Austria, Canada, Germany, New Zealand, Sweden, and Switzerland; all countries where sold double Platinum certifications by IFPEI were given before releasing it worldwide. In addition to their supporting tours date this year was included into 2013 Grammy Award nominations of Best Pop Vocal Album territory.
That's it for this video TTP Member, remember to subscribe to our channel and if you feel like we've delivered value please share this video with ONE person. That's right just one person as a token of your appreciation for the hard work we put into making content that educates and helps you on your mission of building your own fortune. Remember you can watch video after video, but it isn't until you actually take action that you'll start to see results. See you soon!
---