Ray Romano's Renovated Venice Residence Is For Sale for $ 2.499M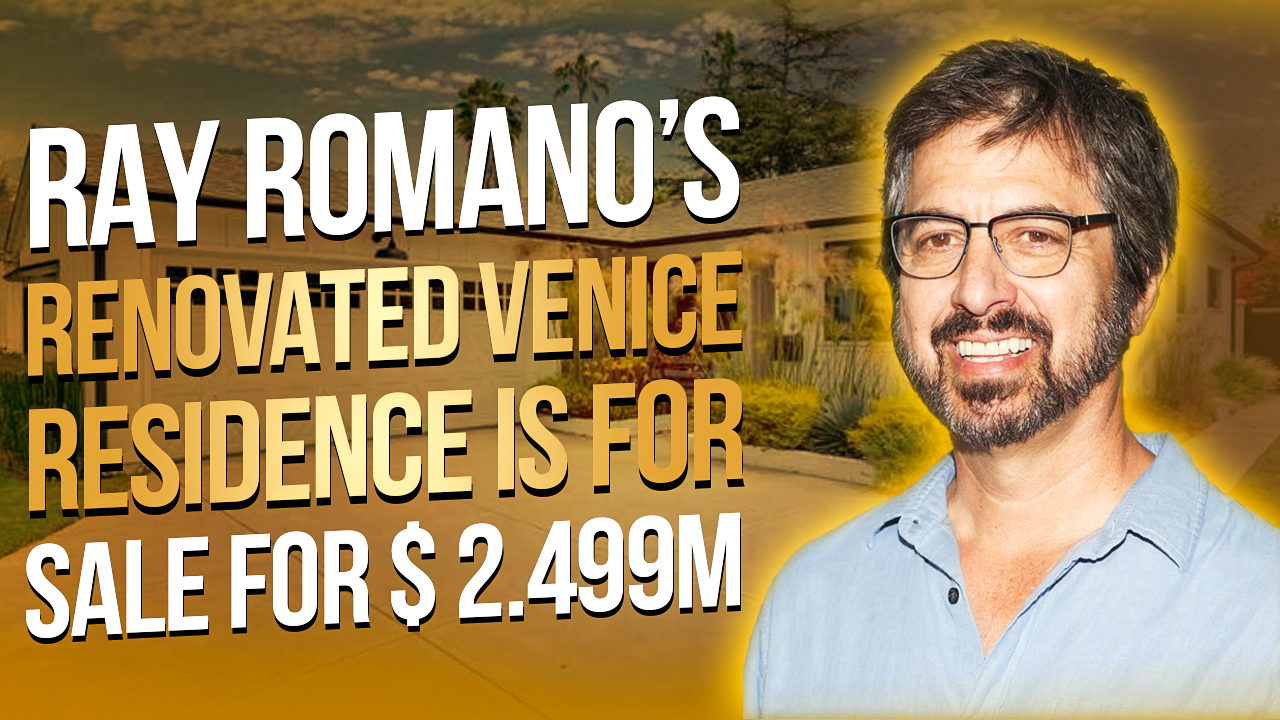 Hello, people. Welcome to the TTP Youtube channel. Is Ray Romano's Venice, CA, modern farmhouse swanky?
Eventually, we should have a clear answer to the question. This three-bedroom, 2.5-bath home is now on the market for $2,499,000. If you want more celebrity real estate content, subscribe to the TTP Youtube channel and hit the notification bell.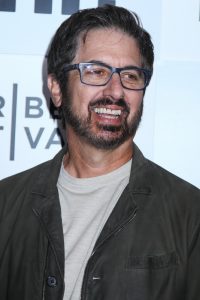 This remodeled single story home is situated in a convenient location of Venice. Great open floor plan is perfect for entertaining inside or out, and it's close to Culver City, Santa Monica, Marina Del Rey, Penmar Golf Course, the 10 Freeway and LAX. The home features 3 bedrooms, 2.5 baths and an office (or gym), wide plank flooring that's over 6,000ft2 and an attached two car garage with direct access to your mudroom. There are great places only minutes away from this house!
In 2017, the popular sitcom actor paid over 2.1 million dollars for this pad.
In the Los Angeles beach community is a 1,863-square-foot house which was built in 1956 and has been fully remodeled shortly before Romano purchased it.
Distinctive from the other ranch homes in the area, this one has an expansive great room with light-filled spaces for dining, cooking, and lounging. Blond hardwood flooring flows throughout most of the house.
The kitchen is a navy blue color with white cabinets and countertops. They have a large, blue-sided island with bar seating, stainless steel appliances, and the exhaust grill.
A walk-in closet and bathroom are the primary suite features including a modern dual shower and vanities, as well as French doors that open to a backyard deck.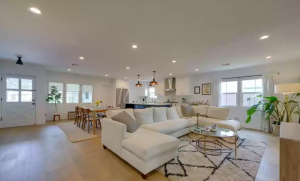 There are two more bedrooms, with a second bath shared in between them and the potential to be used as an office or gym.
The backyard is home to a spacious dining area, a lawn and mature foliage.
The immaculately manicured front yard has a long driveway to a two-car garage area surrounding the garden beds; the planter areas of the garden are filled with snake grass, greenery, and flowering plants.
The location is not exactly walking distance to Venice's famous beach and boardwalk, but it is easy to reach there. Situated between trendy shops and restaurants in Venice, it only takes a short drive away.
It's unlikely that Romano used this West Side home as a primary residence. The comedian also owns a Mediterranean-style mansion on more than an acre of land in the star-studded Encino Oaks neighborhood.  
The comedian also reportedly has an oceanfront home on the more upscale Broad Beach in Malibu, California.
Raymond Romano has spent his entire life in show business, first as a comedian and now as an actor with various series under his belt. He has won three Emmy Awards and been nominated for numerous other awards.
Roman also has a noteworthy film career. He is the voice of Manny in the "Ice Age" animated series and his roles include "The Big Sick" and the Martin Scorsese crime drama "The Irishman," among others.
In 2012, Raymond Albert Romano began starring in the dramedy series Men of a Certain Age. Starting with the show's midseason premiere in 2013, Romano starred as Hank Rizzoli for seven episodes on the NBC series Parenthood. More recently, he co-starred in the romantic comedy The Big Sick and played mob lawyer Bill Bufalino in Martin Scorsese historical film The Irishman. Since January 2017, Romano has portrayed Rick Moreweather on the Epix comedy-drama Get Shorty.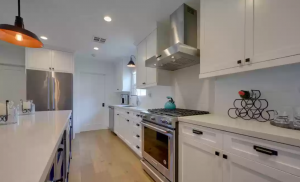 Romano was born in Queens, New York City, the second son of Luciana Fortini, a piano teacher and Albert Romano, an engineer. He is of Italian descent. He grew up in the Forest Hills neighborhood of Queens. He has an older brother, Richard, who is a sergeant with the NYPD and a younger brother, Robert, who is a second grade teacher in New York City.
Romano attended elementary and middle school at Our Lady Queen of Martyrs in Forest Hills before graduating from Archbishop Molloy High School. After transferring to Hillcrest Upper School, Romano graduated from high school. He was in the same class as Fran Drescher. Before getting into acting and entertainment, Romano studied accounting at Queens College but did not finish his degree because he got too busy performing.
His early career began in 1989 with the Johnnie Walker Comedy Search, where he garnered attention by being selected as one of the final five contestants on The Comedy Channel hosted by Neal Marshad. After this, he was part of many outlets that included Comedy Central from where he won an Emmy for his work on Dr. Katz and competing on Star Search.
After getting fired from NewsRadio, Romano joined David Letterman and appeared on Late Show for a stand-up routine which led to an appearance in Everybody Loves Raymond on CBS, where Romano starred as Ray Mangone–a traditionalist who struggles with maintaining his cultural identity as a first generation American. His work received six Emmy nominations for Outstanding Lead Actor in a Comedy Series and three more Emmys for Executive Producer.
An average Joe and his comedian friend starred in the movie "Grilled", which is the story of two salesmen who are desperate to land a big sale.
Romano was featured on a 2000 episode of Who Wants to Be A Millionaire and won $125,000 for the NYPD's D.A.R.E. unit. In 2001, he and his brother were featured on a New York Police Department recruiting poster.
On December 13, 2003, Romano was a guest star on the CBS game show The Price is Right.
In 2004, Romano earned the highest salary ever for his role on Everybody Loves Raymond. Since the show broke another record by generating $3.9 billion in revenue.
Romano was featured in the documentary film 95 Miles to Go. The film looked at his road trip for multiple rides across the south of the United States. The documentary premiered in theaters on April 7, 2010. In August 2006, Romano was interviewed live by fellow comedy veteran David Steinberg on an episode of Sit Down Comedy with David Steinberg, which first aired on the TV Land network in March 2007.
In 2008, Romano returned to the small screen after taking a break from television with TNT. He co-created Men of a Certain Age with Mike Royce, Everybody Loves Raymond writer and former Monday Night Football color commentator. The series stars Scott Bakula as Terry Maitland, who is living on social security and tries to help his financially troubled daughter, Jenny (Georgia Witt), who just graduated from college. Andre Braugher plays Frank Quartaro, a gym teacher in the same retirement community where Jenny lives who can't seem to keep his private life always under wraps.
Romano made an appearance on a TV show known as "The Office" in the seventh season. Merv Bronte was a nervous job applicant interviewing for the job left vacant by Michael Scott.
Romano and Patricia Heaton have been reunited on new ABC sitcom, The Middle, and he made his debut in the season 3 premiere. He will be the second of Ray's actors on the show to be present, with Doris Roberts guest starring three times.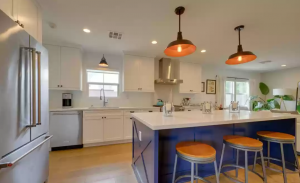 Creator Jason Katims created a role in the fourth season of Parenthood specifically for Ray. The creator noticed him on set and recognized his love of the show, so they created the character Hank Rizzoli to fit his specific interests. He became a semi-regular in his role as Hank and developed a romantic relationship with Sarah Braverman who he also made friends with.
In 2002, Romano voiced the wooly mammoth Manfred in the film, Ice Age: The Meltdown, and its sequels in 2006, 2009, 2012 and 2016.
In 2019, Romano starred in the Netflix comedy film Paddleton and portrayed mob lawyer Bill Bufalino in Martin Scorsese's The Irishman.
Romano will be playing Coach Jim Valvano in a movie about the former NC State Wolfpack basketball coach.
In 2010, Romano became the youngest person to ever win a WSOP Main Event.
In early 2010, Romano played the second season of the show The Haney Project on Golf Channel in which Tiger Woods' former coach Hank Haney attempted to improve the golf games of different celebrities and athletes. Romano's goal was to finish as high as possible, breaking 80 at that point. Romano took time off from the show during his father's illness, who died in March 2010.
It was then that he began playing in such events like the AT&T Pebble Beach National Pro-Am and first time he ever qualified for the final round after failing to do so eleven times before. He also plays annually in a tournament called the American Century Championship, owned by NBC and held at Lake Tahoe each July.
Romano married his wife Anna in 1987. They met during their time at a bank, where Raymond worked as a teller. The character of Raymond's daughter on Everybody Loves Raymond was named after his real daughter, Alexandra "Ally" Romano, and Ray Barone on the show was named for Romano's real brother-in-law, Raymond Barone.
Romano's family have made multiple appearances in the show, appearing in scenes with Ray's daughter Ally and her best friend, Molly. Romano's father, Albert Romano, has also made a number of appearances in episodes such as "Debra at the Lodge" and "Boys' Therapy". The rest of Romano's family members have also been seen by us including: Richard Romano- appeared as one of Frank Barone's lodge buddies in an episode. Mrs. Anna Romano- appeared as one of the moms at Geoffrey and Michael's school during season six.
On February 15th, 2012, Romano revealed that his wife, Anna, had successfully battled stage one breast cancer in 2010. Romano told People magazine that "the reason we're going public is to share our experience, yeah, but to have an effect. Our goal is to help people."
When Romano was close friends with Doris Roberts, who played his character's mother on Everybody Loves Raymond, she had inspired him to be curious and learn throughout her life. She also served as a mentor and helped him feel more comfortable on set.
American actor Ray Romano has become a household name for his work in both stand-up comedy and television. His ability to do multiple tasks as he's established an entertaining, multi-talented career. Ray has found success by performing on various networks such as Comedy Central and the David Letterman show and appearing in the hit series Everybody Loves Raymond (the first show of its kind).
He got his start in acting with his own sitcom where he played the lead role of Raymond Barone. In addition, Ray is building a successful career in the movie industry with his voice acting roles in Ice Age: The Meltdown, Manny in Ice Age 4: Continental Drift, and Men at Work. More recently, he's appeared as a guest on Who Wants to be a Millionaire at a whopping 500th episode. So far, Ray Romano is an accomplished poker player and golf player who makes appearances on Parenthood as well.
Ray Romano was born in Queens, New York to Lucie Fortini and Albert Romano.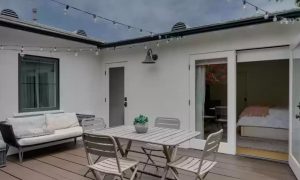 Despite his desire to become an accountant, he went on to attend Queens College, in Flushing, New York, for college and majoring in accounting.
He has an older brother and a younger brother that work in New York City.
Ray Romano's introduction to stand up comedy happened when he saw Bill Cosby's "To Russell, My Brother Whom I Slept With" joke at a show. This organic sense of humor appealed to him and got him interested in an acting career.
Romano was always an actor and often performed for audiences when he was in high school. This led to him starting a comedy group where they used improvisational skills to perform stand-up routines.
Initially, Ray worked as a delivery person and handyman.
Coming up with jokes became more and more fun for him as he won various comedy competitions.
In 1989, he participated in the Johnnie Walker Comedy Search which was instrumental in kick starting his comedy career. Later that year, he appeared in the short film Caesar's Island.
In 1995 and 1996, he lent his voice to the character "Ray" on Comedy Central's "Dr. Katz Professional Therapist."
In 1996, Romano's career began. He had a guest spot on the David Letterman show which was popular.
The success of "Everybody Loves Raymond" allowed him to establish himself as a successful actor and comedian, as well as receive a number of awards.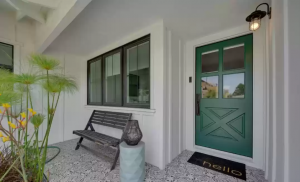 During this time, he also appeared in TV shows such as "All That" and "Sesame Street." In 2002, Ray voiced the role of "Manny" the wooly mammoth in the award-winning animated movie "Ice Age." An instant hit, the franchise was renewed for four consecutive movies and spawned a multitude of game shows and short films.
He also created 'Welcome to Mooseport' during this time, 'Eulogy', and '95 Miles To Go.'"
After a successful run with 9 seasons, Everybody Loves Raymond came to a close in 2005. He continued his huge popularity by recurring roles on sitcoms such as 'The Simpsons', 'Til Death', 'The Knights of Prosperity', and guest artist work on 'Hannah Montana'.
In 2008, he appeared as Abel in The Last Word and also as Fred Marsh in The Grand.
In 2009, Romano starred in Men of a Certain Age, a comedy-drama he himself created. He also had guest appearances on shows such as The Office and The Middle in 2011. In the meantime, Ice Age 3 and 4 saw him reprise his role of Manny.
In 2014, he worked as a guest star in Maron. He was also a part of the movie Rob the Mob. In 2016, Romano was involved with many different projects like Ice Age: Collision Course and Kevin Can Wait.
Romano recently filmed a romantic comedy called 'The Big Sick'. This film was then released worldwide in January 2017.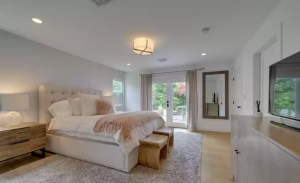 His character, Raymond Barone, was born in 1995 on "The Late Show with David Letterman". The host, David Letterman offered him a developmental deal with his production company, Worldwide Pants, which led to the CBS hit show "Everybody Loves Raymond". The critically and commercially acclaimed show ran for nine seasons from 1996 to 2005.
Ray Romano's book, Everything and a Kite, was published in the year 1999 and is critically acclaimed.
In 2002, Ray starred in Ice Age as Manny, one of three major male leads in the movie. That movie was a major hit with audiences and has seen advancements in the film's animation and story.
Ray has been nominated for Emmys, Screen Actors Guild Awards, and Golden Globes in his career. He won the 'American Comedy Awards' from 1999-2001 for his leading role on the sitcom 'Everybody Loves Raymond', as the funniest male performer in a television series.
That's it for this blog TTP Member, remember to subscribe to our channel and if you feel like we've delivered value please share this blog with ONE person. That's right just one person as a token of your appreciation for the hard work we put into making content that educates and helps you on your mission of building your own fortune.  Remember you can read blog after blog, but it isn't until you actually take action that you'll start to see results. See you soon!
#TalkToPaul #RayRomano #celebrityrealestate
---