'Real Housewives of Beverly Hills' Star Erika Jayne and Tom Girardi Finally Sold Pasadena Mansion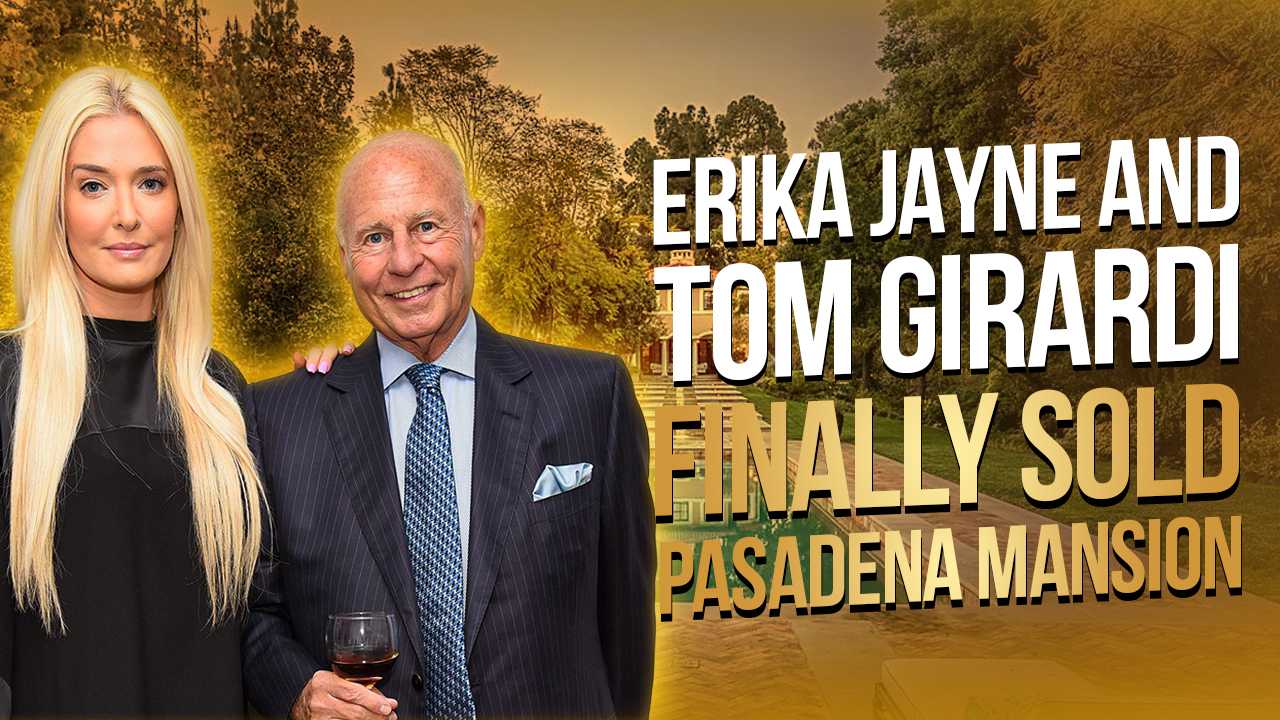 Despite its choice location on almost two gated acres in a hilly, wooded and wealthy neighborhood above the Annandale Golf Club, despite its baronial opulence and idyllic privacy, despite six months of publicity and a series of heavy-duty price cuts, the longtime home of once vaunted but now disgraced attorney Tom Girardi and reality TV star/pop diva Erika Jayne, a.k.a. The Pretty Mess, has yet to entice a buyer serious enough to sign on the dotted line. The Pasadena property owned by "Real Housewives of Beverly Hills" star Erika Jayne, who is married to attorney Tom Girardi, is finally being sold after multiple price cuts.
For today's blog, exclusive to our TTP members, we will be talking more about the star Erika Jayne and Tom Girardi and their Pasadena Mansion that just got sold in the market. Now without further adieu, let's get into the blog.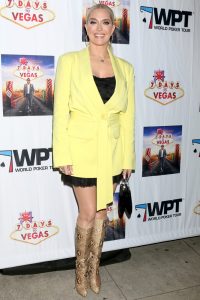 In an effort to flush out a buyer, the price for the hilltop estate was slashed again this week, by a whopping $700,000, bringing the ask to $8.2 million, 37% below its initial, pie-in-the-sky price of $13 million. The price was cut numerous times before landing at $7.5 million in June. The home is expensive for the area, but it's not uncommon for a vintage mansion in the historic and affluent community to sell for over $8 million. More than 15 homes have sold over the last handful of years, including an extravagant 1920s mansion that was acquired earlier this year for $13.3 million.
Girardi acquired his stately spread back in 1980 for $1.3 million, two decades before he married Jayne, and shared it with his two previous wives. The manor house is flanked by two stone guardian lions, and was designed by Myron Hunt. Built in 1928, it features elegant and sumptuously embellished pan-Mediterranean style. The house totals 10,300 square feet including four bedrooms and five bathrooms as well as four more powder rooms. Proceeds from the sale of the home that was embezzled by a lawyer will be given to clients. These proceeds will also come from other assets earned.
Girardi is accused of using this money to fund his and his wife's extravagant lifestyle. Clients are to receive these settlements after they paid back their clients who were affected by accidents and natural disasters. The until recently hyper-pampered "XXPEN$IVE" singer even once bragged on "The Wendy Williams Show," that she spent about $40,000 a month on her hair, makeup and clothing. That's right, kids. It takes half a million a year to look like a pretty mess. This mansion has grand living and dining rooms, a paneled entrance gallery, a hidden telephone closet, and a tiger-print carpeted curved staircase.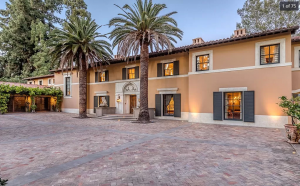 The Parquet de Versailles wood floors and two fireplaces give the library a warm atmosphere. Jayne told her castmates that she and Tom had dinner together every night during the COVID-19 lockdowns before she filed for divorce in early November 2020. Jayne has a breakfast room with terra-cotta tiles, wooden beams across the ceiling, and an imported range along with other custom details that cost more than a Subaru. One of the unusual features of Jayne's home, which she showed off to friends from "The Real Housewives of Beverly Hills", is an indoor chapel which has a hand painted groin vaulted ceiling and is lined in brocade.
On the second floor of this residence there are a few guest bedrooms. The primary suite is also on the second floor and spreads across a wing of its own. There are two bathrooms in the house, one for the male and one for the female. The male one has a really large shower with stained-glass windows and it's made out of chocolate-brown marble. The other one has a built-in shampoo bowl, makeup vanity, and huge tub enveloped in rich wood paneling, beige stone and tufted red silk walls.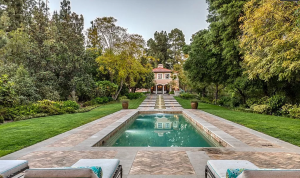 The exterior of the home has an outdoor loggia where water is collected from a waterfall and collected in a pool, as well as an outdoor pavilion with a built-in chandelier for night time celebrations. The estate has a rustic walking path that connects to the garden. You'll find a rose garden and ornate, iron ventilators installed in the ground.  
This property is now under contract with Compass and their agent, Heather Lillard. The listing agent with Compass is Ted Clark. There's one additional step before the sale can be completed, and it involves bankruptcy court. "There will be a court confirmation required, which is subject to overbid. When the buyers' contingencies are removed, that information will be posted in the MLS," says Clark. Girardi and his law firm are facing accusations of mishandling money meant to go help the victims of an airplane crash. This caused him to declare bankruptcy. Despite the real estate drama, the home is a knockout.
Earlier this year, we spoke with area agents to find out why it wasn't snapped up yet. The mansion familiar to reality TV watchers was built in 1928 by architect Myron Hubbard Hunt. It's set on 2 serene acres and overlooks the bridge. The interior space has a total of 10,277 square feet and includes four bedrooms, nine bathrooms, and one chapel. The lavish living room has a coffered ceiling, large fireplace, and floor to ceiling windows. The French doors open to a beautiful view of the elegant grounds, with a veranda overlooking a series of cascading fountains. There is a formal dining room with silk wallpaper and a fireplace.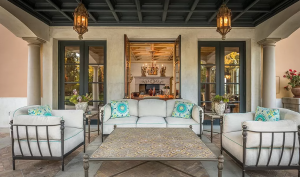 The room is bookended by two fireplaces. There are two different dressing areas and a luxurious bath area with red silk walls in the main bedroom. The grounds feature walking paths, rose gardens, lawns, patios, pergolas, fountains, and a pool. "This incredible estate offers the rare opportunity to own a true piece of Pasadena history," notes the listing. And it seems the estate is finally ready for its next chapter.
With that let us learn more about the couple. Erika Girardi  known for her stage name Erika Jayne, is an American singer, tv personality and former actress. Erika was born in Atlanta, Georgia. Her parents broke up before her first birthday. As an 18-year-old she moved to New York City and graduated from North Atlanta High School. Her first two on-screen appearances were non-speaking roles as Suzanne Morton in the episodes "Prescription for Death" and "The Violence of Summer" as Pruiting's girlfriend in NBC's legal drama series Law & Order. She also had roles in independent films Alchemy (1995) and Lowball (1996).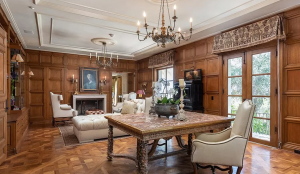 Jayne's debut album, Pretty Mess, was released in the United States on August 11, 2009. The album peaked at number one on the Billboard Hot Dance Club Play chart with her song, "Roller Coaster." She is recognized for her appearance on the sixth season of The Real Housewives of Beverly Hills. Jayne will be playing Roxie Hart in the musical Chicago on Broadway, which is due to premiere on September 25. While living in New York, she met Thomas Zizzo, when he was working as a DJ at a club in Manhattan. The couple married in December 1991 at St. Patrick's Cathedral. Soon thereafter she gave birth to a son, Thomas Zizzo Jr.
After the couple divorced in 1996, she relocated to Los Angeles to pursue her dream of becoming a singer. After meeting in 1998, she married Thomas Girardi in 2000. Mr. Girardi is a founding partner of Girardi and Keese law firm. Announced on November 2020, Shannen revealed that she and her husband were going through divorce after two years. One month later, the couple became entangled in controversy with a lawsuit for misappropriated funds. She was criticized by many media outlets as the divorce may be a "sham" to cover up assets.
On December 2020, a Chicago lawyer filed against Shannen to cease selling luxury goods online. A detailed article in the Los Angeles Times was published on December 17, 2020 about personal legal issues between Tom Girardi and Erika Jayne. This article states that the couple had a "rise and fall". Jayne released a post that showed text messages and photos of Tom Girardi's alleged mistress two days after their discovery. A documentary about Jayne and Tom's dramatic legal troubles had been released on Hulu on June 14, 2021.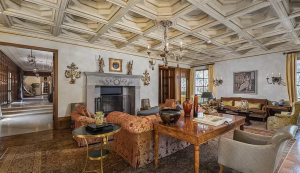 Thomas Girardi is a former lawyer and co-founder of the now-defunct law firm, Girardi & Keese. Girardi graduated from Loyola High School (Los Angeles) in 1957. He graduated from Loyola Marymount University with an undergraduate degree in 1961, a law degree in 1964 and an LLM from New York University. Ron Giradi was the first person to successfully litigate against the medical malpractice cap in California, earning a multi-million dollar verdict. He has also litigated against major corporations such as Lockheed Corp, Pacific Gas & Electric Co. and Los Angeles County Metropolitan Transportation Authority.
As a result of an agreement with the utility company, Pacific Gas & Electric, they agreed to pay $460 million to 650 residents in the Hinkley Desert Community. The residents blamed incidents of cancer and other diseases on contaminated water leaked from a gas pumping station. From a single case, the movie Erin Brockovich (2000) was created starring Julia Roberts. This particular case revolutionized people's view on toxic things they are exposed to. Girardi served as an advisor on the film and was honored by being inducted into the Trial Lawyer Hall of Fame in 2003.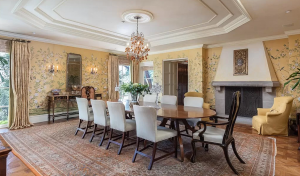 According to his website, he is a Member of the Board of Directors and former President of the prestigious International Academy of Trial Lawyers, an invitation-only worldwide organization limited to 500 trial lawyers. Girardi is also the first trial lawyer to be appointed to the California Judicial Council, the policymaking body of the state courts. Girardi spent his time in politics donating to campaigns and other Democratic parties. He also played a role in fundraising events and giving advice to governors when picking judges. In 2010, Girardi was part of a group of lawyers who attempted to enforce a $489 million default judgment entered by the court in Nicaragua against Shell Chemicals and Dole Food based on the effects of the pesticide DBCP on exposed workers.
The U.S. court found that Girardi and others submitted a faulty translation of the Nicaraguan documents, which in turn lead to harsher penalties. They were formally reprimanded by the U.S courts, fined, and their law firm apologized for failing to show the court the truth. In December 2020, a federal judge in Chicago froze Girardi's assets. The judge cited that he had "misappropriated at least $2 million in client funds that were due to the families of those killed"by the Boeing 737 MAX Lion Air Flight 610 crash in Indonesia. The Girardi Keese law firm skipped the first bankruptcy hearing, in January 2021, for two Chapter 7 involuntary bankruptcy petitions filed in December 2020.
In March of 2021, California's Los Angeles Times reported that there had been 100 lawsuits filed against Michael Girardi. Multiple complaints were also filed against him with the state bar. Though he was in violation of laws by not having malpractice insurance, his Bar license still remained unpunished due to alleged relationships between Girardi and officials from the California State Bar. The Bar had a number of complaints that accused various people of financial malfeasance, including two dozen women who won a lawsuit claiming their cancer was caused by hormone replacement therapy and the misappropriation of millions in an alleged burn victim lawsuit.
On March 9, 2021, the State Bar of California changed Girardi's status to "not eligible to practice law in [California]". On July 1, 2022, the State Bar of California changed Girardi's status to "Disbarred". Girardi married in the summers of 1964 and 1993. His first marriage ended in 1984 and he remarried in 1993, with his second wife filing for divorce in 1998. Kathy passed away on May 2018. In January 2000, 60-year-old Girardi married his third wife, 28-year-old singer and actress Erika Jayne, who later became known as a star of the reality-television series The Real Housewives of Beverly Hills.
He has appeared in several episodes of The Real Housewives of Beverly Hills alongside his wife. In November 2020, Erika Girardi announced the couple had separated and that she had filed for divorce. Due to short term memory loss, Girardi was put in a conservator in February 2021 and diagnosed with Alzheimer's disease in March. Girardi was transferred to a care facility for people with dementia in August.
There you have our TTP blog for today. Now, what do you think about the home? Let us know in the comments below. Don't forget to subscribe to our channel, click the notification bell, and like this blog. If you think that we have delivered value please share this blog with one person. Just one share is enough for us, for you to show your appreciation for the commitment and hard work we all put together in creating this blog that teaches and helps you on your mission of building your own fortune. And you don't know that one share could go a long way. And keep in mind that no matter how many times you're going to read this blog, you won't see any results unless you take action. Good bye and see you at the next one!
---