Real Housewives Star Luann de Lesseps Renting Out Her Beautiful Sag Harbor Home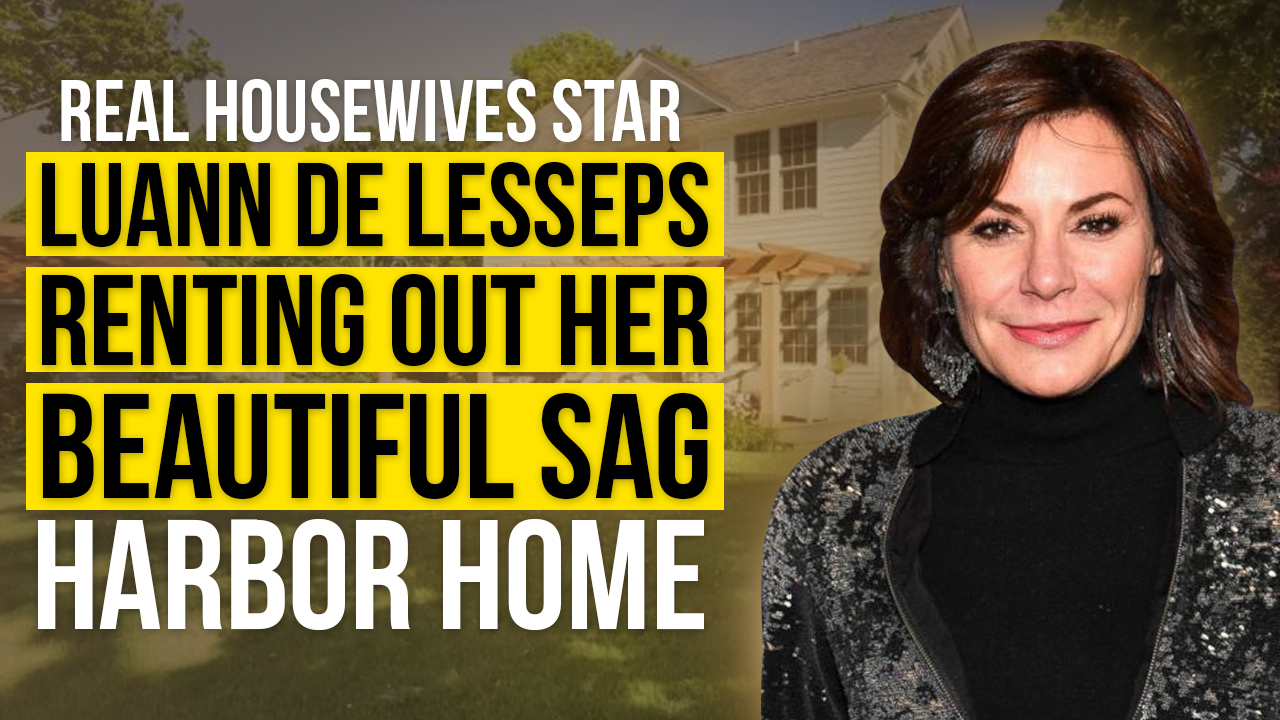 Who wouldn't know about Real Housewives of New York? Who is your favorite wife so far? Well if it is the Real Housewife star Luann de Lesseps, you must keep watching this blog! Do you want to know more about her? Or are you curious about her beautiful sag harbor home?
Luckily for you, TTP Member, we have prepared everything you want to know about Luann de Lesseps! Let us know about her life, career and relationship in this blog. And of course, we won't miss her beautiful sag harbor home! Let's get this blog started!
Fans of "The Real Housewives of New York City" can live it up like a true housewife this summer. For instance, they would be able to participate in summer pool parties and ritzy yacht cruises, with all the glamor and drama that entails.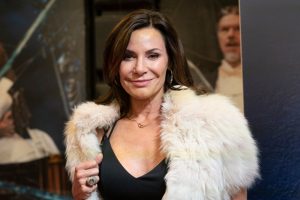 Luann de Lesseps, who is a cast member on the Bravo TV show "The Real Housewives of New York City," is letting her Sag Harbor, NY, home for lease in July and August according to the New York Post. However, don't expect to have it come cheaply or without some extra luxury fees involved.
If you book the two months, then Rent will cost $95,000 for July and $110,000 for August. This is a 10% discount total which adds up to $10,000 saved.
In 2013, De Lesseps bought the rental home for $3.1 million, according to Realtor.com®. The home was listed in 2018 and had a value of $6.25 million. The home also has lease availability for summer 2022.
Built in 1835, the four-bedroom, four-bathroom abode has been "artfully renovated for casually sophisticated Hamptons living," the listing says. Featuring Greek Revival architecture, Hamptons living comes with a private dock at Sag Harbor Cove.
The stylish space features bright interiors with contemporary style and modern touches. It has wide-plank wood floors, three fireplaces, and multiple access points to the outdoors.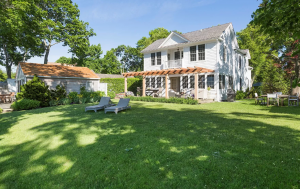 With a 2,500-square foot layout that includes a living room, an eat-in kitchen, and three fireplaces, the property has a central activity area with dining area and a lush lawn that rolls out to the water and dock.
With excellent facilities and convenient locations, the property has a fully winterized studio with a full bath which is perfect for short or long stays.
With her second husband, Tom D'Agostino Jr, they separated in 2017. De Lesseps had a career as a model before marrying him. She took up the title of countess after marrying her first husband, Count Alexandre de Lesseps.
"The Real Housewives of New York City" reality star, Sonja Morgan, had decided to move upstate at one point in her life. But she bought her getaway in Port Ewen on the Hudson River before embarking on her popular cabaret show in 2018. She ended up not using the getaway as much as she had hoped.
The "Housewives" show filmed a scene in the iconic cottage on the show, which was set to air as part of Season 11.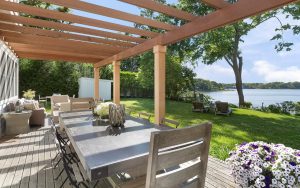 In June 2020, the mid century modern dwelling listed for $1.15 million, which in July sold for $1.2 million.
Countess Luann de Lesseps is a longtime cast member of "The Real Housewives of New York City" and the owner of "Countess and Friends," which comes to your town on tour.
Now, let's get to know Luann de Lesseps more!
Luann de Lesseps is a television icon, with over 50 years of experience serving as an actress, producer and author. Her newest role is that of host of The Real Housewives of New York, which she has been in since its first season. Luann has been named top Housewife by TV Guide and is now entering her 12th season of the hit show. Luann has also starred in several films and produced for her Cabaret on Manhattan club.
This past year, de Lesseps started packing vast arenas with her show to rave reviews from some of the most prestigious publications in the world–Vanity Fair and The New York Times. With #COUNTESSANDFRIENDS she is able to share a wide array of hilarious anecdotes and stories that relate specifically to her personal style.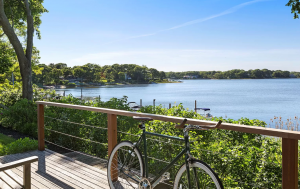 As a Grammy nominated female producer and musical director, Luann has headlined New York City's Town Hall with icons Liza Minnelli, Chita Rivera, Natalie Cole, and many more.
Luann can be seen on programs such as TODAY, The View, The Talk, Wendy Williams, Dr. Oz, Steve Harvey, E! Entertainment and TV show Law & Order: SVU where she acted alongside Mariska Hargitay. She's also been in scripted series such as Hulu's Difficult People and Law & Order: SVU.
Luann prides herself in giving back to charities, including the organization God's Love We Deliver. Wanting to support the Women's Prison Association, Luann partnered with her new song Feeling Jovani to create a special bomber jacket. For her other charity donations, which include The American Cancer Society, GLAAD and Ace Partnership for the Homeless, Luann launched the Feelin' Jovani bomber jacket alongside her new hit single of the same title.
In addition to her daughter Victoria and son Noel, De Lesseps has used her Hamptons estate as a residence. Victoria and Noel spent time with their mother in New York City, Upstate New York, and the Hamptons. Architectural Digest featured their parent's home in the Hamptons in 2012.
Currently, she is on a tour with #COUNTESSANDFRIENDS, the 12th season of The Real Housewives of New York City is currently filming and can't wait to release her second book, Class With the Countess. The RHONY filming schedule is currently unattainable to comment upon.
Now, let's go to de Lesseps' marriage. 
After a year and a half of marriage, Luann D'Agostino and Tom D'Agostino have legally divorced. A statement on the end of their marriage was released Friday.
The former Countess, 52, made the divorce Twitter official, writing in a tweet on Monday that it was with great sadness that Tom and I agreed to end our marriage. We care for each other very much, and ask to respect our privacy during this difficult time.
As per de Lesseps, It has been rough for her and Tom. They know that it was the best decision for both of them, and de Lesseps wished to respect their privacy during that time.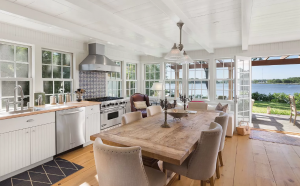 RHONY fans probably shouldn't be surprised by the announcement of their marriage's end, as strong evidence of Tom D'Agostino's infidelity played a major role in Season 8 of the show. Bethenny Frankel provided evidence of Tom's cheating ways in one of the season's most memorable episodes.
A New York Post article reported that Luann was involved in a verbal altercation with her husband, Tom, at a New York restaurant. Luann later claimed that the incident never occurred on Watch What Happens Live.
A trusted source said that there were a lot of problems. De Lesseps felt that D' Agostino was using her for his fame and he went from being Ramona to Sonja to her.
What can you say about this blog TPP member? Let us know your thoughts in the comment section below!
That's it for this blog TTP Member, remember to subscribe to our channel and if you feel like we've delivered value please share this blog with ONE person. That's right just one person as a token of your appreciation for the hard work we put into making content that educates and helps you on your mission of building your own fortune. Remember you can read blog after blog, but it isn't until you actually take action that you'll start to see results. See you soon!
---