Reese Witherspoon Sells Her English Country-Style Mansion for $25M
Reese Witherspoon is listing her luxury, newly-renovated LA home for US$25 million. The actress achieved Oscar fame in 2009's role as June Carter Cash following her breakout performance in "Election" three years prior. So if you want to know more about the famous actress and her mansion, then you have come to the right place.
For today's blog, exclusive to our TTP members, we will be talking more about Reese Witherspoon and her English country style mansion that is listed for $25 million. Now without further adieu, let's get into the blog.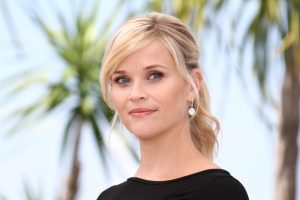 So who is Reese Witherspoon? Reese Witherspoon first began her acting career after enrolling at Stanford University and she had early critical successes in films such as Pleasantville and Election. Her turning point came when she played Elle Woods in the popular movie Legally Blonde. Reese Witherspoon has been nominated for multiple Academy Awards and Emmy Awards. Her recent films include Water for Elephants, This Means War, and Wild. Reese is also successful in television: she received another Oscar nomination for her role in Big Little Lies, which she also helped produce.
Reese Witherspoon was born Laura Jean Reese Witherspoon on March 22, 1976, in New Orleans, Louisiana. The daughter of a physician and a nurse, Witherspoon grew up in Nashville, Tennessee, where she was a debutante and attended Harpeth Hall, a private all-girls high school. Witherspoon had little experience when it came to filming, but she was sought after by a casting director. She went on to play the lead in her first feature, The Man in the Moon in 1991, at 14 years old. After graduating high school, Witherspoon considered going into the medical field instead of acting. In 1996, Catalonian International Film Festival awarded her the award for best actress for her performance in the film, Freeway. She deferred college to focus on acting and only studied English literature at Stanford University before deciding to return to work.
Reese Witherspoon has always been a talented and acclaimed actress. In films such as Pleasantville (1998), Election (1999), and Cruel Intentions (1999), she portrays complex characters with grace. While filming Cruel Intentions, Reese began a romantic relationship with Ryan Phillippe, who she met the day before her 21st birthday party. They married in 1999 and went on to have two children, Ava Elizabeth and Deacon. In 2001, Witherspoon continued to soar when she starred in the surprise box office hit Legally Blonde.
Witherspoon played Elle Woods, a towheaded sorority girl who follows her ex to Harvard Law School. The movie proved to be such a success that it spawned a sequel. In 2003, Reese Witherspoon starred in and produced Legally Blonde 2: Red, White & Blonde, earning $15 million which is 15 times the amount that she was paid for the original. She is a must-have commodity because she can command anywhere from $15 million to $20 million per film. The franchise she's in, Legally Blonde, propelled her to the realm of A-list actors and increased her salary because she was now a valuable commodity.
In 2002, Reese Witherspoon continued her success with commercial films like Sweet Home Alabama, while also performing in indie fare and providing voiceover work for animation projects. She has earned critical acclaim in 2005, when she appeared as country singer June Carter, opposite Joaquin Phoenix as Johnny Cash, in the biopic Walk the Line. The film proved to be both a critical and commercial success, with Witherspoon earning an Academy Award, a Golden Globe, and a British Academy of Film and Television Arts or BAFTA for her performance in the film. While Witherspoon's career was at its peak, she also experienced significant challenges in her personal life.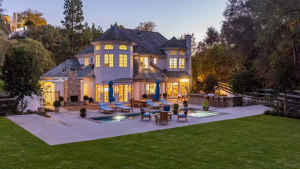 She and Phillippe announced the dissolution of their marriage in 2006 and were divorced a year later. In an interview with Charlie Rose in 2014, Witherspoon opened up about the end of her marriage: "I spent a few years just trying to feel better." She also told Rose, "You know, you can't really be very creative when you might mind is scrambled eggs. I was just kind of struggling with my career because I wasn't making the things that I am passionate about; I was just kinda working. It was really clear the audiences weren't responding to anything that I was putting out there."
When she first got into Hollywood, Reese began dating Jake Gyllenhaal, who starred alongside her in the film Rendition in 2007. They broke up soon after but then started dating again but quickly separated a second time. Reese was also seen with Hollywood agent Jim Toth at the time after they met at a party. During this period, Reese co-starred alongside Christina Ricci in Penelope (2008) as well as produced that project. Later that same year, Witherspoon starred with Vince Vaughn in the family holiday comedy Four Christmases. Other big-name film projects were to follow, including voicing the main character in the animated blockbuster Monsters vs. Aliens (2009) and starring in Water for Elephants (2011), with Robert Pattinson. Then, the American Actress and English Actor married Maxwell Beck in 2011. In the fall of 2012, their son Tennessee James Toth was born.
The new mom was kept busy by promoting her romantic comedy films. In 2012, movie stars Tom Hardy and Chris Pine starred in This Means War with Reese. The following year, she also starred in the movie Mud with Matthew McConaughey. Reese also began work on Devil's Knot (2013) alongside Colin Firth and Stephen Moyer. Then in 2012, Reese Witherspoon launched a production company called Pacific Standard. In 2014, her company was behind the films Gone Girl and Wild. The latter is based on the memoir by Cheryl Strayed and stars Witherspoon as a woman who takes to the road after the death of her mother.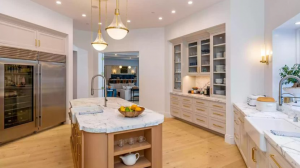 She earned rave reviews for this role and has since been nominated for an Oscar, Golden Globe, and SAG award. In 2015, Reese Witherspoon starred in the Hollywood comedy Hot Pursuit, which was a box office dud. In the same year, she launched what some claim to be her most successful project yet, Draper James (a Southern line of home and apparel). In 2016, Witherspoon and many other hip movie stars voiced animated characters in Sing–an animated musical that became a blockbuster.
In the following year, Witherspoon took on the roles of producer and star of David E. Kelley's HBO series, Big Little Lies, which featured such talents as Nicole Kidman, Shailene Woodley, Alexander Skarsgard, and Laura Dern. The series garnered significant attention at the Primetime Emmys, including an outstanding lead actress nomination for Witherspoon, prompting speculation that the storyline would continue. Season 2 premiered in June 2019, with Meryl Streep now part of the star-studded cast. In early 2018, Witherspoon was announced as being in talks to play the lead role of Elle Woods in Legally Blonde 3.
Projects such as this show how Hollywood can integrate female leads into science-fiction and other genres not traditionally populated by women. Then in November 2019, Reese Witherspoon teamed up with Jennifer Aniston and Steve Carell on the original programs that came with the Apple TV+ streaming service. In March 2020, she is prominently featured in Hulu's adaptation of Celeste Ng's Little Fires Everywhere, alongside Kerry Washington and Joshua Jackson.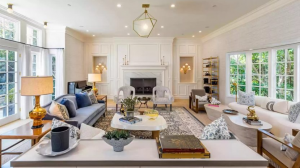 And now that we have learned more about Reese Witherspoon, it is time to talk about what you're probably waiting for, her luxury LA home. The Dirt reports that the media titan, Reese Witherspoon, and her husband, Jim Toth, are expecting a US$9 million profit on the sale of her home. The Engish country style estate was bought less than two years ago. The 2900 square meter, seven bedroom, and nine bathroom mansion is tucked into nature and securely hidden in one of Brentwood's best known canyons. Inside the stone-clad façade, there's an enormous foyer with an elegant staircase that soars up to a spacious landing. The living room includes a fireplace and wood-paneled library, a formal dining room, and a chef's kitchen. Once Reese Witherspoon took over the site, she made some changes to the property. She added marble floors and brightened up the exterior with a creamy white tone.
The living room now has a splash of white as well and so does the kitchen. The actress also renovated a library to be blue in color. The library is one of the few buildings on the property and is built from blue bricks. It sits behind large gates, trees, and a long winding driveway with the estate itself being inaccessible to the general public. How many acres does the property cover? The land measures 3.1 acres, and it allows for expansive lawns and a fully equipped outdoor entertaining center with a large swimming pool, spa, outdoor bar, and BBQ. Witherspoon has been unloading her LA properties, with her most recent sale being the US$17 million Palisades Riviera mansion back in 2020.
Well, there is no doubt that Reese Witherspoon is an influential woman of taste. Her elegance and her combination of American culture and English chic make the producer of "Big Little Lies" a personality admired by the people of the planet. Not to mention, she is also the president of Hello Sunshine Production Company and the Bookstore on Instagram and is a powerful actress who continues her life in iron handed Hollywood, investing mother, comedian, and feminist enthusiast.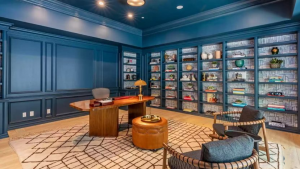 The Oscar-winning actress, producer, and media mogul has bent and snapped on her Brentwood estate in LA, bagging $US 21.5 million for the gorgeous pad. Witherspoon had tentatively popped it on the market in early March with a $US 25 million ($34 million) price tag, with the media mogul selling a few mills shy of asking, according to the Wall Street Journal. Thanks to the high demand in this market and a few pretty updates, Witherspoon and her husband Jim Toth were able to sell their home for $7.95 million, a surplus of $5.68 million from their original price of $22.5 million two years ago in 2020. As mentioned, her home is located in the lush wilderness of Brentwood's Mandeville Canyon, the Country English Traditional mansion sits behind big gates, ancient trees, and a long, winding driveway. In other words, the entire place is completely private to the public and feels a world away. While Reese Witherspoon and her husband, Jim Toth, left the overall style of the home much the same, there have been some pricey contemporary upgrades, including a few custom designed finishes and woodwork, that enhance its character appeal to modern buyers.
This fresh estate will feature white exteriors and steel handrails. The grand staircase inside the two storey foyer will be updated with black and white marble, while the floors will feature new timber. A fitness area with a sauna is also available. The kitchen and library have also been re-done. These changes include the use of blue for the library, as well as a butler's pantry. The new owners will surely enjoy using the separate upstairs "owner's wing" which has lavish dual bathrooms and dual boutique walk-in closets, plus an additional office or nursery. Situated on a property of over 3 acres, this home includes ten French doors that open to a rolling lawn in both the front and back end.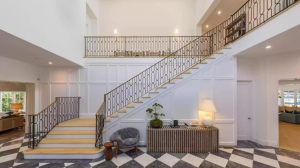 With an expanse of the view of canyon and gardens, these homes have all the beauty anyone could ask for. The outdoor entertainment center has a blue-tiled heated pool and spa with an outdoor bar and a limestone barbecue. They even have a separate entrance for household staff and vendors. The two-parcel property built in 1993 is controlled by a high-tech Crestron smart home system and Lutron lighting, and of course, there's a state-of-the-art security system. Isn't that amazing?
She's made a name for herself as both an actress and producer. She's had successes on both the big screen and television and earned major award nominations for both. Now, Reese Witherspoon is set to reprise her role as Elle Woods in the upcoming 'Legally Blonde 3′ which is currently in pre-production and set for a 2023 release.
There you have our TTP blog for today. Now, what do you think about this mansion? Let us know in the comments below. Don't forget to subscribe to our channel, click the notification bell, and like this blog. If you think that we have delivered value please share this blog with one person. Just one share is enough for us, for you to show your appreciation for the commitment and hard work we all put together in creating this blog that teaches and helps you on your mission of building your own fortune. And you don't know that one share could go a long way. And keep in mind that no matter how many times you're going to read this blog, you won't see any results unless you take action. Good bye and see you at the next one!
---