Rounding Up the Real Estate From 'Chrisley Knows Best'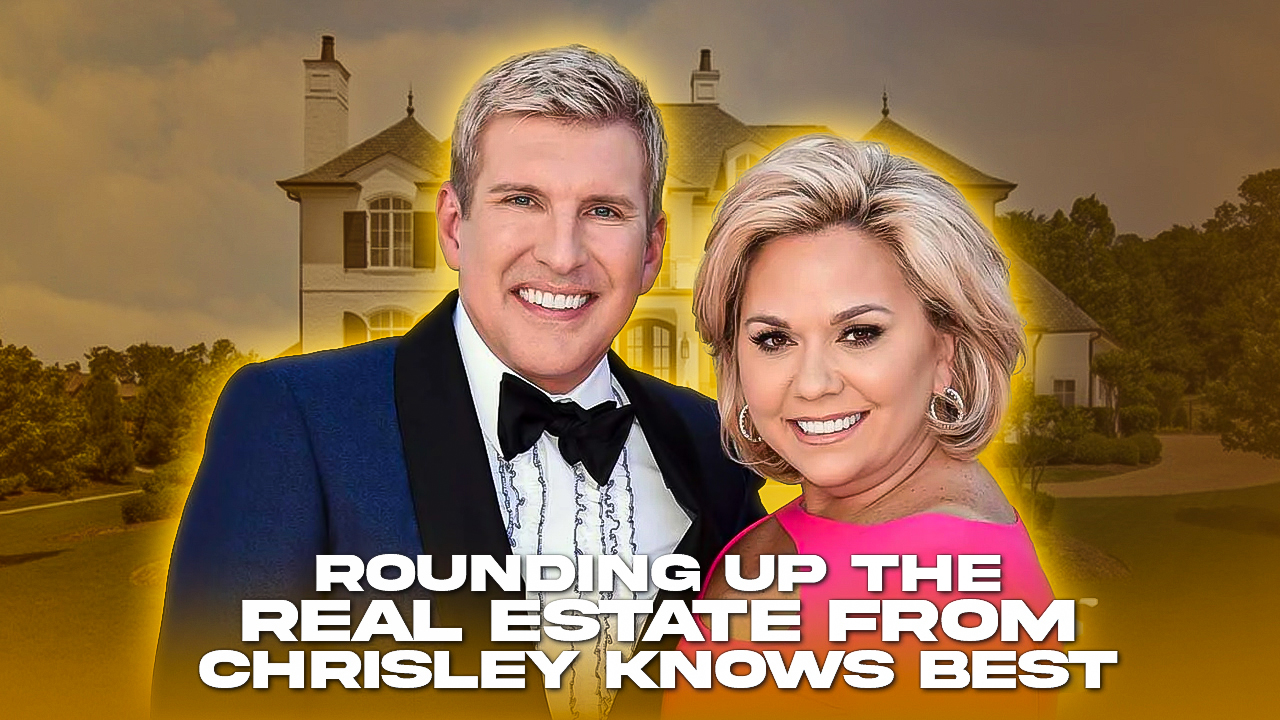 The Reality TV stars, Julie and Todd Chrisley, are billed on "Chrisley Knows Best" as people who spend a lot of money and have a big house. The drama surrounding their long running show is fairly low stakes and resolved in the span of one episode, but the couple's real life drama of the cameras took center stage last week when they were convicted of financial fraud and tax evasion. So if you want to know more about this, then stay until the very end of this blog. 
For today's blog, exclusive to our TTP members, we will be talking more about the different real estate holdings from "Chrisley Knows Best", and all about Julie and Todd Chrisley. Now without further adieu, let's get into the blog.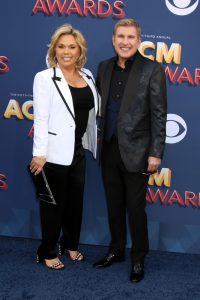 Todd Chrisley and Julie Chrisley are known for their successful marriage and they have been sharing tips to make it work with viewers since they first started working together through which debuted in 2014. Before their reality show, Todd had a high school sweetheart named Teresa. The couple divorced in 1996 but have a daughter, Lindsie, who is 32 years old, and a son, Kyle, who is 30 years old. After marrying in 1996, Todd and Julie faced an obstacle when Julie was diagnosed with breast cancer in 2012.
She, then, underwent a double mastectomy and later entered remission. The couple expanded their family with son Chase, daughter Savannah, and son Grayson. Julie's husband pushed her to get the mammogram that found the health scare, telling The Tennessean in 2018, "He never flinched. I truly believe that moment took our relationship to a whole new level." 
A reality show that followed Chrisley and his family premiered in 2014. On screen, the two were often seen praising their marriage for providing some stability for their children. "I was fortunate enough to marry the only woman I've ever loved, my best friend, my person that truly gave me the confidence to take on this crazy world and prosper spiritually, emotionally, psychologically, and financially, the best mother I could have ever hoped to have for our kids," the businessman captioned a May 2020 Instagram tribute to his wife.
During an interview in January 2022, Todd revealed that he knew that Julie was the one for him. "I knew that I was in love with her the moment she walked into my friend's house: That's the first night that I met her," the Georgia native recalled to Us. "And the moment she walked in the room, it's the only time before and since that anything had ever taken my breath, other than when I walked past a mirror." 
Todd and Julie felt that their experience of health was more than looking good. Todd and Julie, who became ambassadors for Nutrisystem in January 2022, noted that it was all about feeling good inside and out. They aim to spread a message that is not just about the physical appearance but more importantly, feeling healthy inside and out. "I'm not about dieting because I don't wanna restrict myself.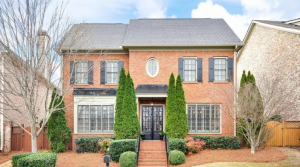 But with the Nutrisystem plan, I found that I didn't have to," Todd told Us, before joking about the cons of collaborating with Julie on the program. "At the end of the day, the only downside to Nutrisystem is that I actually know how to fix it myself, which is something I've never had to do. And now Julie knows that I know how to do it myself and she's decided that I need that kind of independence."
So if you want to know more about the Chrisleys, then here is a timeline of Todd and Julie's romance. In 1996, they got married in 1996 and welcomed their son Chase that same year. In the following year, Julie gave birth to their daughter, Savannah. Todd and Julie welcomed their last biological child, Grayse, in 2006. Later, Todd won custody of his granddaughter, Chloe, in 2013 amid Kyle's struggles. The couple has raised Chloe themselves ever since. Then in 2014, Todd and Julie's reality show, Chrisley Knows Best, focused on their family's day to day life. In August 2018, Todd and Julie added a podcast to their website that discusses topics such as faith, family and food.
As the website says, they share advice with listeners and cover just about every topic imaginable. On Valentine's Day of 2020, Julie wrote via Instagram, "Still no one I'd rather do this crazy life with but @toddchrisley ! The way you lead our family, love so hard and keep us ALL together is something I marvel in each day! I love you and know the best is yet to come! #happyvalentinesday". Then in April 2021, Julie celebrated his husband's birthday with a sweet Instagram tribute, writing, "Happy Birthday @toddchrisley I am so blessed to be able to celebrate you today!
You are the hardest working person I know and I am grateful for the example you have set for our children and so many others. Thank you for all you do for us. Love you. Always and forever #happybirthday #53." This then brings us to this year. 
On June 7, Julie and Todd were found guilty on multiple counts, including conspiring to defraud banks out of more than $30 million in fraudulent personal loans, conspiring to defraud the IRS, and tax evasion, according to the indictment. Apart from a total of eight counts of financial fraud and two counts of tax evasion, Julie was also convicted of wire fraud and obstruction of justice. As Todd and Julie were launching their show, "Chrisley Knows Best", they set up a loan-out company to distribute their income from that show and all of their other ventures.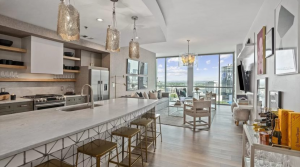 In order to avoid taxes owed by Todd, they only keep the company bank account in Julie's name. The charges detailed that they didn't file with the IRS from 2013 to 2016. You can read the full review from the Department of Justice. Todd and Julie's accountant, Peter Tarantino, was also convicted. The Chrisleys' sentencing is scheduled for October 6, and they could be given up to 30 years in prison. There has been no cancellation for season nine of Todd Chrisley's show "Chrisley Knows Best." Sources have confirmed that the new season was filmed before Julie and Todd went to court.
They claim that the second half of season nine will start airing on June 23 according to multiple outlets. Around this time, USA Network renewed Chrisley Knows Best for a tenth season. A different source who works with TVLine says that production for the next season has not started but the network said it would air in 2020, assuming there will be a new season. The spinoff Growing Up Chrisley, which is about Chase and Savannah living in L.A., got a fourth season. E! also announced that Todd will host a new dating series called Love Limo next year.
But let us not dwell on that, as fans of the show know, the family lives it up in some ritzy real estate, which often serves as the backdrop for their antics. Let's peek inside the Chrisley real estate holdings before they crumble.
In April 2019, Julie bought a posh property in Brentwood, TN, for $3,375,000. Chrisley bought the property from Mike Ribeiro, who had been playing hockey with the Nashville Predators. After the Chrisleys moved out for renovations, they came back to find that the market had tipped and the house was worth $4.75 million less than what they had purchased it for. After about a year, it came off the market, and property records indicate Julie still owns the home.
Built in 2013, the million dollar mansion is 12,753 square feet, and it has all high-end finishes. It has a formal dining room with hand painted wallpaper, a rec room, a wine cellar, an indoor sports court, and a wood paneled office with a decorative ceiling. The grounds are on an acre and have a covered patio with a fireplace and barbecue station. There is also a pool and spa.
The couple made a name for themselves in reality TV and then moved from Atlanta to Nashville in 2016. They purchased a home in the Belle Meade neighborhood and paid 1.6 million dollars for it, which is familiar to fans of the show. This 4 bedroom, 5229 square foot home features a living room with multiple sets of French Doors, an open kitchen with a large island, a wet bar, two fireplaces, and many windows. The outdoor space is about a half acre, and includes a lawn and patio. It's about 10 miles from the spouses' Brentwood mansion, which they moved into after claiming that the Belle Meade home was drawing unwanted attention.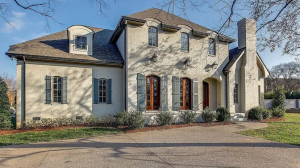 The Chrisleys lived in Georgia before they left for Nashville. They lived in a series of homes in the Peach State. In 2006, Todd purchased an estate in the upscale neighborhood of Buckhead, Atlanta. The estate is European-style and has 8 bedrooms. He paid $9 million for it. According to reports, he lost the property to foreclosure in 2012. The family lived conveniently in the first season of the show. The house was a whopping nine bedrooms and 30,000 square foot pile in the Atlanta suburb of Roswell. The property, located in a gated community, offered landscaped grounds, along with a heated saltwater pool and hot tub. It also had an outdoor terrace with a fireplace and a children's playground.
The mansion was originally for sale in 2007 for $7 million, it went under market several times before selling for $1.2 million in 2014. The Chrisley family leased a multi-million dollar mansion in Suwanee, Georgia in 2014 to maintain their high quality appearance. The use of their Roswell estate as the background during their dinner date was also a part of the program. The mansion was built in 2006, is 7,800 square feet, and sits on the sixth hole of the golf course. The custom-built home has many unique features, including built-ins, teak flooring, fireplaces, an office, and a formal dining room. The primary suite has a fireplace and views of the golf course — and sometimes served as the setting for scenes in the show.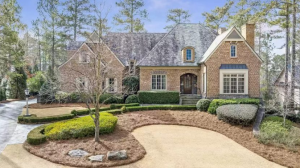 When it came to the luxury rental market in 2016, the monthly lease was a steep $8,000. The mansion that was used as the setting for "Chrisley Knows Best", despite no one from the show living there, was listed on Craigslist for $1.9 million, and then sold for $1.8 million within a month of listing. In addition to Atlanta-area homes, the family also owns a four-bedroom 3,000 square foot brick house in Alpharetta that is known as home for Todd's mother who goes on the show as "Nanny" Faye. It was purchased for $452,900 in 2005, and in 2017 it was sold for $540,000.
Julie and Todd's family includes both their children from previous marriages, as well as their current marriage. The oldest daughter, Savannah, once won a teen pageant competition. The businesswoman launched a fashion line on HSN and created a cosmetic company. She also owns a home in Franklin, TN. A 3,300 square foot home in Georgia that costs $681,000 was recently bought by "Growing Up Chrisley" star Savannah Chrisley.
The home includes wood floors, built-ins, a fireplace, and an open kitchen and dining area. Previously she owned a chic condo with one bedroom, which she purchased in 2017 for $515,000. She sold the home to another buyer, in 2021, for $605,000. Several other celebrities have purchased units in the building, including Julianne Hough and Taylor Swift. Kyle Chrisley, Todd Chrisley's son, was not allowed to appear on Todd's new reality TV show because of his less than stellar past. However, his daughter Chloe still appears. Kyle and his wife Alexus recently sold a house in Canton, GA. They bought the five-bedroom house in 2017 for $252,390 and listed the 2,900 square foot property for sale for $499,000 in April. The house then sold for $525,000 after being on the market for just one month.
There you have our TTP blog for today. Now, what do you think about the different mansions? Let us know in the comments below. Don't forget to subscribe to our channel, click the notification bell, and like this blog. If you think that we have delivered value please share this blog with one person. Just one share is enough for us, for you to show your appreciation for the commitment and hard work we all put together in creating this blogthat teaches and helps you on your mission of building your own fortune. And you don't know that one share could go a long way. And keep in mind that no matter how many times you're going to read this blog, you won't see any results unless you take action. Good bye and see you at the next one!
#TalkToPaul #Todd&JulieChrisley #celebrityrealestate
---