Scott Caan listed his Malibu Hideaway for $30,000 – $40,000 per rental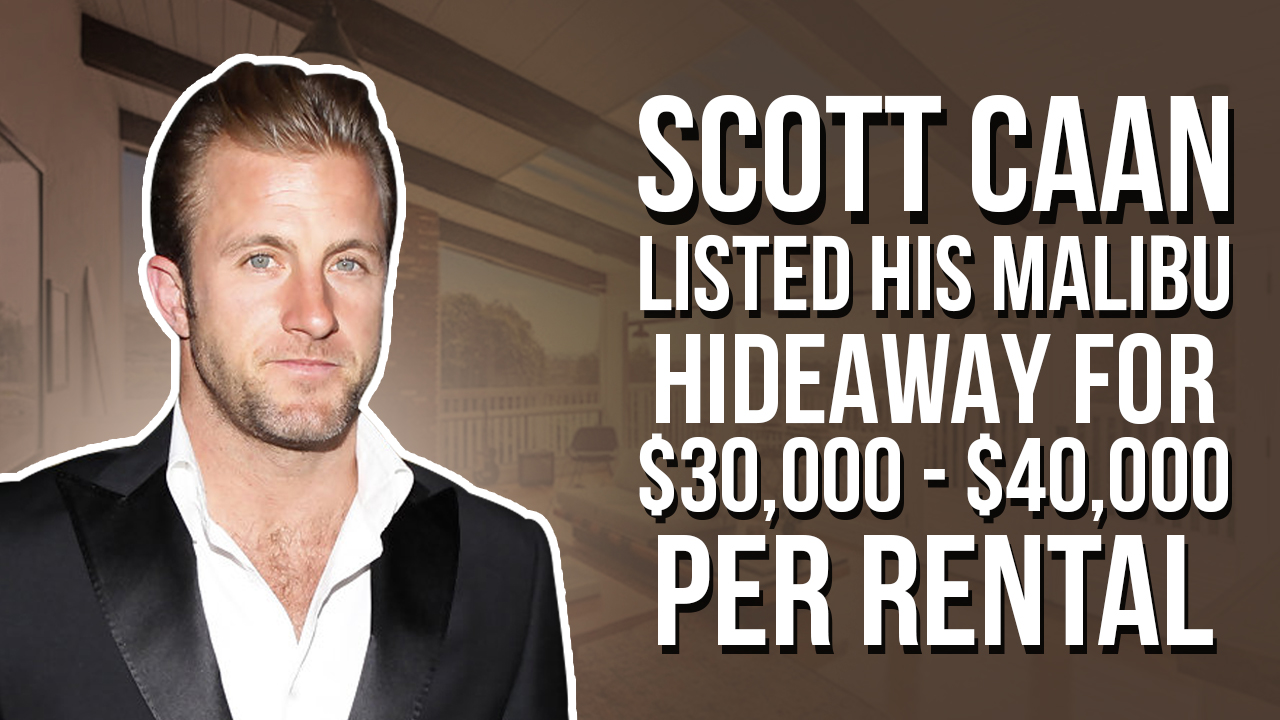 Just in, the "Hawaii Five-O" star, Scott Caan, is offering his Malibu home for rent. For today's blog, exclusive to our TTP members, we will be talking more about Scott Caan and his Malibu retreat which is now open to the public for $30,000 up to $40,000 per rental. Pretty amazing right? Now without further adieu, let's get into the blog.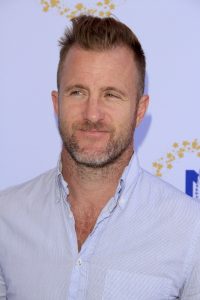 Scott Caan is the son of James Caan, a tough guy actor. He admires tough method actors like Marlon Brando and Sean Penn. Scott also has a strong egalitarian streak, evidenced by his reasoning for baring his body in films. Scott Caan was born on August 23, 1976, in California. He spent his early life living in two homes; his parents divorced when he was a year old too. His mother is Sheila Ryan who is an actress and model. He has an older half-sister Tara and three younger half-brothers: Alexander, Jacob, and James. His grandparents were German Jewish immigrants. Scott didn't start acting until later in his life and avoided it because he was always in trouble.
However, he played sports when he was young before his father became the coach of his little league teams. After he pursued his love of hip-hop, he eventually formed a group with his friend, which ended up being an ill-fated contract because Tom Boy Records didn't support it the same way. 
It was not that long for Scott to start appearing in front of the camera. In 1995, he took some roles in a couple of independent films, Aaron Gillespie Will Make You a Star (1996) and A Boy Called Hate (1995). Critical of his performances, Scott enrolled at Playhouse West in Los Angeles to study acting. Roles in more indies followed, including Bongwater (1998) and Gregg Araki's Nowhere (1997).
His first major film which was also a hit, Enemy of the State (1998), had him appearing as a supporting actor. He played a wisecracking receiver in Varsity Blues (1999). Scott, then, built a reliable reputation for playing strong minded characters with a sense of humor. It was shown in the roles he played in a Boiler Room (2000), Ready to Rumble (2000), and his second hit picture, Gone in Sixty Seconds (2000). Scott got more work with a supporting role in Steven Soderbergh's remake of the movie Ocean's Eleven.
The original film came out in 2001, and this remake was released in 2001 as well. Around the time Scott took this supporting role, he starred in three more movies: American Outlaws, Novocaine, and Sonny. He has continued to act since then. Scott's directorial debut was Dallas 362, which premiered in 2003. Scott reprised his role as Turk Malloy in Ocean's Twelve (2004). He also took supporting roles in two very different films—Into the Blue (2005) and Friends with Money (2006). In 2006, Caan directed The Dog Problem (2006) and soon returned for Ocean's Thirteen (2007). For the past few years, Scott has been appearing as a recurring character on Entourage (2004). He played a starring role in the remake of the TV series Hawaii Five-0 (2010) that had 10 seasons before airing their final episode in 2020. Scott Caan is both a writer and photographer. In 2009, he published a collection of his photographs, titled Scott Caan Photographs Vol. 1. He has been mentored by cinematographer Phil Parmet in photography.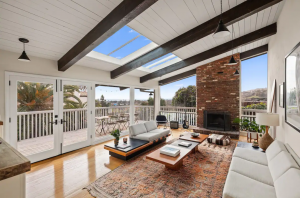 And if you think that's all, then you're wrong. In order for a remake of an iconic movie or show to be successful, it needs approval from the original's fans, and that has been achieved in the case of Hawaii Five-O. One reason for its success since 2010 has been its stars Scott Caan and many other actors. In order to build up his own fan base and support, Scott had to take on other acting roles in addition to Hawaii Five-O. So, here are other things about Scott that you probably don't know.
Scott Caan might have had a bit of a head start in the entertainment industry with his father being an actor, but his career was truly taken off with his first job. The job happened to be a roadie for Cypress Hill and House of Pain. Scott also had The Whooliganz where he was working with The Alchemist on some music. Unfortunately, Tommy Boy Records never released their album so both were dropped from their record label.
Though he grew up with a famous father, his life was nonetheless difficult.  "I never looked at him as a movie star. I looked up to him as the toughest guy around. My old man was definitely against me being in the business; he was hoping I'd play shortstop for the Yankees. My mom was a badass too. In my family, if you bust balls it's a sign of love," he said in an interview. Scott said that he never sat still and didn't like school. He was an athlete, but when he didn't want to play team sports, he did other things like surfing, skateboarding, and graffiti. He wanted to be his own person and took on the role of being a 'bad kid' for a while so he could find his own way of being.
As James Caan's son, he was always around celebrities. However, he met one of Hollywood's biggest stars in a different way. At Beverly Hills High School, Scott actually attended with none other than Angelina Jolie who was just starting out in the industry. Years later, the two were reunited for the 2000 movie Gone in Sixty Seconds. 
After realizing that he wanted to pursue an acting career, Caan switched his focus from sports. This led him to appreciate the work of photographers, and he became interested in street photography. He mostly shoots black-and-white documentary street photography, which includes paparazzi and homeless people. Additionally, the actor also got into Brazilian Jiu-Jitsu and in 2016 earned his black belt in the sport after 15 years of training.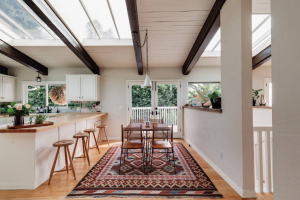 While he's been living in Hawaii to film his popular series, Caan has taken full advantage of his location and his love of surfing. He teaches surfing to special needs kids by using organizations such as Life Rolls On, Surfer's Healing, and ThERAsurf.
Scott Caan has always taken acting very seriously and would only audition for the most respectable roles. The actor, in fact, was convinced to join the Hawaii Five-O show after reading the pilot script, saying "This is some of the best stuff I'll be able to have done." He added that his disappointing movie career also influenced his decision. "I'm kind of like the goofy number-seven guy in a lot of movies." He says. "So I say yes [to doing Hawaii Five-O], then the anxiety starts." He adds, "I'm like, 'What have I done?' And I go crazy because I fancy myself a tortured artist." He continues, "I'm the guy who'll be in the one-bedroom with the coffee and cigarette. And I don't smoke." Interestingly enough when he consulted his famous father on whether or not to take the role of Danny Williams, his father said, "Absolutely don't do it."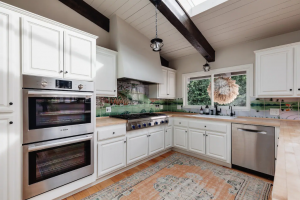 Scott Caan is a private person, who has always chosen what parts of his life to share with others. Notably, he talks little about his personal life and after meeting on the set of Hawaii Five-O, Scott Caan started dating the show's customer, Kaycy Byxbee. In 2014, after some time together, Caan and Byxbee welcomed their daughter Josie James.
'TV actor' Scott Caan is more than just a TV actor—he's also an established playwright. He has written and performed in many different plays, including 2014's "The Performance of Heartbreak," which is a collection of 10 one-act plays. And when asked about the difference between acting on screen versus in a play, he said that there's no take two for stage acting. Onstage, actors are free to explore and be someone else, but unfortunately, when actors work on TV shows or movies, they lose their passion for acting as a job. To avoid this, writing stage plays and performing them helps maintain a love of acting.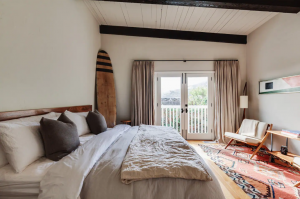 Now, the actor is also looking to get some experience as a landlord as he is setting out his low-key hideaway in Malibu's prestigious guard-gated Serra Retreat as a high-end seasonal vacation rental at a princely $30,000 per month The property is available through Shelley Brown of B.Smth Real Estate Group, according to MLS listings. The simply and casually appointed early 1970s California contemporary is configured as an "upside-down" house, with the open plan living and entertaining spaces on the upper level, to maximize the sweeping ocean, mountain, and sunset views from the deck that wraps around the main living spaces. Its walls are made of glass, and it has glossy wood floors. The ceilings are also vaulted and beamed which have a handful of huge skylights that ensure the slightly more than 2,300-square-foot house remains airy and filled with natural light all day long.
The hideaway's living room has an antique brick fireplace that is unaltered. On the other hand, the eat-in kitchen has had a few updates since Scott acquired the home in 2017 for $2.3 million. The unusual mural tile backsplash was already in place at the time of Caan's purchase, and he liked it well enough to keep it. However, the ceramic countertops have been traded out for butcher blocks and the old appliances were swapped for professional grade stainless-steel versions. There is a master bedroom upstairs, as well as three guest bedrooms on the ground level that each have direct access to the backyard.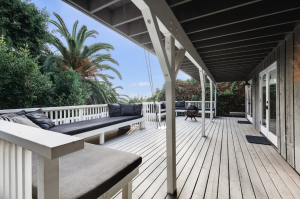 A multi level deck with bench seating can be found, and when Caan purchased the property there was also a solar panel system and heating system in place. Scott Caan, who shacked up in a "two-story Mediterranean-style house nestled on the slopes of Diamond Head" while filming "Hawaii Five-O," also long maintained a leafy compound of more than half an acre tucked into a secluded glade that is high above Laurel Canyon. And in 2006, he paid 1.9 million for a chalet-like home, with an open-air pool and private property around it. 7 years later, he bought another $900,000 small neighboring home, hidden among bamboo and tall plants for privacy.
There you have our TTP blog for today. Don't forget to subscribe to our channel, click the notification bell, and like this blog. If you think that we have delivered value please share this blog with one person. Just one share is enough for us, for you to show your appreciation for the commitment and hard work we all put together in creating this blog that teaches and helps you on your mission of building your own fortune. And you don't know that one share could go a long way. And keep in mind that no matter how many times you're going to read this blog, you won't see any results unless you take action. Good bye and see you at the next one!
---