Stunning, Brutalist Calabasas Condo Relisted by Kim Kardashian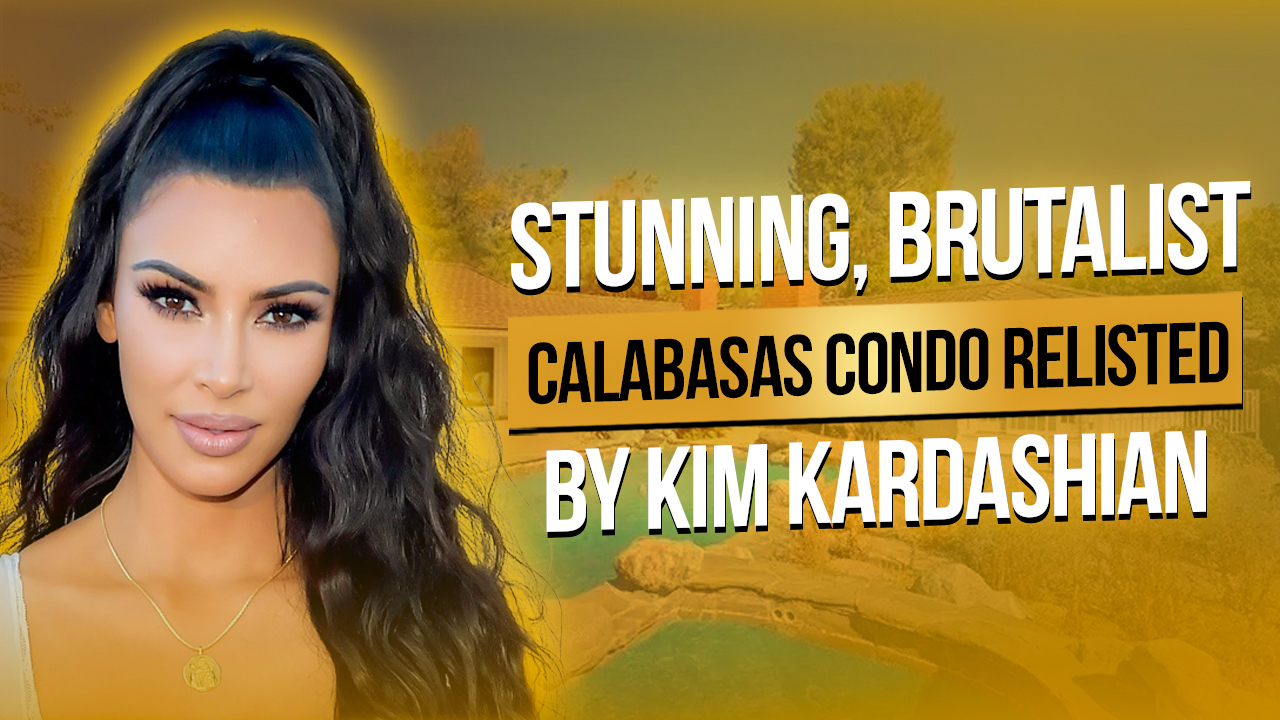 If you have always wanted to keep up with the Kardashians, now's your chance to actually live like one. According to reports, Kim Kardashian is culling her property portfolio. 
For today's blog, exclusive to our TTP members, we will be talking more about Kim Kardashian and her stunning, brutalist Calabasas condo that is now relisted in the market. Now without further adieu, let's get into the blog.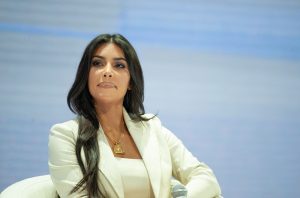 When Kim Kardashian put her Calabasas pied-à-terre onto the market several years ago, interested onlookers were wowed by the highly customized place, which the reality TV superstar-turned-entrepreneur and aspiring lawyer has used to tirelessly hawk her popular beauty and shapewear lines. While not everyone was a fan of the condo's idiosyncratic look, all agreed it was certainly eye-catching. The condo didn't sell, but it's now back on the market with the same $3.5 million price tag as when it was first listed 3 years ago.
The listing is held by Tomer Fridman of Compass, who is well-loved by the family and has been their agent for a long time. The unit is located in the Avanti complex. This was bought by Kardashian for $1.6 million in the summer of 2017, when she was married to rapper, record producer, and fashion designer Kanye West. The former Mediterranean-style unit has been thoroughly remodeled by Vincent Van Duysen, who is a brutalist architect from Belgium and designed Kardashian's Hidden Hills mansion.
In its current iteration, the "monastery-style flat" offers three bedrooms and four baths packed into just over 2,200 square feet of extremely minimalistic, sand-colored living space rife with wide-plank European oak floors complemented by plaster walls, ceilings, and cabinetry, plus a wealth of bespoke furniture, light fixtures, and flowing drapes. The top features of this home are a semi-private elevator that empties into a private foyer, and an open-concept great room spotlighted by a gourmet kitchen outfitted with high-end Bosch, Gaggenau, and Sub-Zero appliances.
The master retreat has a lavish bath with a Jee-O soho tub, a Toto toilet, and MGS faucets and fixtures. The covered deck offers an additional outdoor living area. Residents can enjoy a $685 HOA fee that includes the luxury of amenities such as guest parking, pool, spa, fitness center, and barbecue area. The condos are within walking distance from downtown Calabasas, giving residents access to all the retail and restaurants. The condo mentioned, which appeared on Keeping Up with the Kardashians, was used as an office for KKW Beauty and SHAPEWEAR SKIMS, a joint venture between the two brands.
While she still owns her copious Hidden Hills property, she also has big lots in La Quinta that are currently vacant but can be used for vacations by members of her family. The Kardashians also own condos in the Calabasas neighborhood. Records show that Kris Jenner owns 3 units worth millions. You might guess the Kardashians live in them, but it turns out the most expensive unit is occupied by Jenner's mother who has dementia. The second-most expensive condo is occupied by Robert Kardashian's cousin Cici Bussey, who has been giving interviews without letting on that she lives in LA.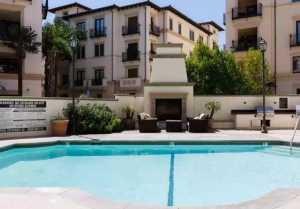 With that, let us know more about the Kardashian. Kimberly Noel Kardashian, formerly West, was born October 21, 1980. She is an American socialite, media personality, and businesswoman. She first gained media attention as a friend and stylist of Paris Hilton but received wider notice after the sex tape Kim Kardashian, Superstar, shot in 2002 with her then-boyfriend Ray J, was released in 2007. She and her family appeared on a popular reality TV show called Keeping Up with the Kardashians, which eventually lead to the creation of more related TV series such as Kourtney & Kim Take New York (2011-2012), Kourtney & Kim Take Miami (2009-2013) and The Kardashians Hulu show.
Kim Kardashian has gained a considerable amount of followers on social media sites, and has successfully launched several merchandising products. These include the 2014 mobile game Kim Kardashian: Hollywood and her eponymous personal app. Her relationship with rapper Kanye West has also received significant media coverage; they were married from 2014 to 2022 and have four children together. As an actress, Kardashian has appeared in films including Disaster Movie (2008), Deep in the Valley (2009) and Temptation: Confessions of a Marriage Counselor (2013).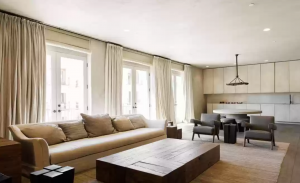 Kardashian is a successful businesswoman who, in recent years, has been involved in her own businesses. She founded KKW Beauty and KKW Fragrance in 2017. In 2019, she launched Skims which is makeup that you put on all the way up to your thighs and it's actually a whole new company based on the words "shapewear." Kardashian also became more politically active, for example by speaking to President Donald Trump about prison reform and campaigning for Alice Marie Johnson to be granted clemency. She has advocated for the recognition of the Armenian genocide on numerous occasions.
Kardashian is also planning to become a lawyer by doing a four-year law apprenticeship that is supervised by the legal nonprofit #cut50, which was co-founded by Van Jones. Time magazine included Kim Kardashian on their list of 2015's 100 most influential people. Both critics and admirers have described her as exemplifying the notion of being famous for being famous. She was reported to be the highest-paid reality T.V personality of 2015, with her estimated total earnings exceeding 53 million dollars.
Kim Kardashian is the daughter of Kris Jenner and Robert Kardashian. She has three siblings: an elder sister named Kourtney, a younger sister Khloe, and a younger brother Rob. Kim's mother is half Dutch, half English, and has some Irish and Scottish ancestry; her father was Armenian-American and was born near Chicago. When her parents divorced in 1991, Kim's mother remarried Bruce Jenner who had won the 1976 Summer Olympics decathlon event. As a result of this marriage, Kim acquired three stepbrothers and two step-sisters. Kim Kardashian previously attended Marymount High School, a Los Angeles all-girls school with a strong emphasis on Catholicism. Her father represented football player O. J. Simpson during his murder trial in 1994 and is her godfather. In her late 20s, she was the close friend and stylist of socialite Paris Hilton through whom she first garnered media attention. She's most notable for appearing as a guest on various episodes of The Simple Life from 2003 to 2006.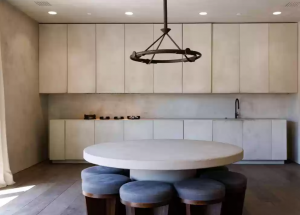 In 1996, at the age of 16, Kim began working at Body, a local clothing store in Encino, California. She had recently totaled her car. Her father agreed to buy her a new one on the condition that she agrees to be responsible for paying all expenses related to any future damages. Kardashian worked at Body for four years, assisting in the opening of the Calabasas location. In 2000, after entering into her first marriage, she resigned. By 2003, Kardashian was working as a personal stylist for the singer and actress, Brandy. Later, her mother (and manager) alleged that in 2004 she had authorized Kardashian to make "one and only one" purchase on her credit card. In spite of this rule, Kardashian and her sisters had incurred $120,000 dollars in unauthorized charges on the card.
Norwood also alleged that the bulk of the charges was attributable to purchases made at Kardashian's family-owned boutique in 2006 and 2007 after Kardashian was no longer employed by Norwood's daughter. Norwood has stated that her children requested she not file criminal charges in 2006 and 2008, which would have bankrupted Kardashian's business. Instead, the two met in private and agreed to a confidential settlement. The lawsuit was dismissed in 2009. Back in 2003, Kardashian transitioned from reality TV star to stylist and assistant. She then started working with Paris Hilton and appeared on episodes of The Simple Life.
Finally, in 2005, Kardashian met Hasan while she was working with Hilton. He offered her a PR gig soon after they met. In an interview with 20/20, Hasan stated that Kardashian was ready to do whatever it takes to create a successful brand. Rick Mendozza, a freelance photographer on assignment for the tabloid TMZ, claimed that when Kardashian accompanied Hilton to Hyde-which was a Hollywood hotspot at the time-he continued to get assignments from tabloids to get photographs of Kardashian for the next three years. In 2021, Kardashian said that Hilton "literally gave me a career. And I totally acknowledge that."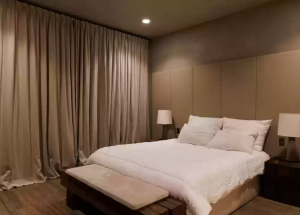 In 2006, Kardashian entered the business world with her two sisters and opened the boutique shop D-A-S-H in Calabasas, California. In February 2007, a sex tape made by Kardashian and Ray J in 2002 was leaked. Kardashian filed a lawsuit against Vivid Entertainment, who distributed the film as Kim Kardashian, Superstar. Later, she abandoned the lawsuit and reached a reported $5 million settlement, allowing Vivid to make the tape available. Later, she and the family came under fire from several media sites for utilizing the publication of the sex tape as a marketing gimmick to promote their upcoming reality show.
In October 2007, Kardashian and her mother, Kris Jenner, her step-parent Caitlyn Jenner, her siblings Kourtney, Khloé, and Rob Kardashian, and half-sisters Kendall and Kylie Jenner, began to appear in the reality television series Keeping Up with the Kardashians. The series proved successful for E!, and has led to the creation of spin-offs including Kourtney and Kim Take New York and Kourtney and Kim Take Miami. After 294 episodes, the flagship series came to a conclusion in 2021. Kim discussed a Playboy invitation to pose nude in the magazine in one of the episodes. Kardashian appeared in a naked photoshoot for Playboy in December 2007.
In 2008, Kim Kardashian then played a character named Lisa in the disaster film spoof Disaster Movie. The following year, Kardashian joined season seven of Dancing with the Stars, partnered with Mark Ballas. It was her third time on the show and she got eliminated during the eleventh week. In January 2009, she made a cameo appearance as herself on an episode of his sitcom How I Met Your Mother in the episode "Benefits." At the end of April, Kardashian released her own fitness DVD for people who want to fit into their jeans and apply tried and true workouts. Her company Kimsaprincess productions created the series, Fit in Your Jeans by Friday. The product has been successful with three videos thus far, which include trainers Jennifer Galardi and Patrick Goudeau. In addition to this, she's also been highlighted in 4 episodes of the TV show Beyond the Break.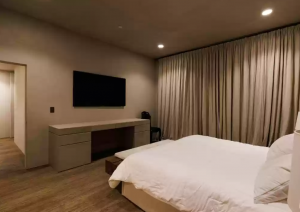 Kim Kardashian was a guest host for WrestleMania XXIV and America's Next Top Model in 2008. In September, Fusion Beauty and SEVEN BAR launched "Kiss Away Poverty", and Kim Kardashian is the face of the campaign. For each lip gloss sold, US$1 went to supporting women entrepreneurs in the US. In December 2009, Kardashian released her first fragrance, self-titled "Kim Kardashian." The following month, she made a guest star appearance on CBS's CSI: NY with Vanessa Minnillo. In 2010, Kardashian ventured into several new endorsement deals. She continues to endorse various food products for Carl's Jr.
Her choice of brands was a controversial topic in April, when she posed with a kitten and inappropriately held it by the scruff of its neck. Kim Kardashian is primarily involved in the fashion industry along with her sisters Kourtney and Khloé. They have launched several clothing collections and fragrances. Animal rights organization PETA criticized Kardashian for repeatedly wearing fur coats, and named her as one of the five worst people or organizations of 2010 when it came to animal welfare.
June saw Kardashian guest star with Khloé and Kourtney as themselves on the season three premiere episode of the series 90210. In the movie Temptation: Confessions of a Marriage Counselor, filmed and directed by Tyler Perry, Kim Kardashian had the minor role of an ambitious therapist's co-worker. Although the film made a moderate box office success, with a worldwide total of US$53.1 million, it received negative reviews and Kim Kardashian won an award for Worst Supporting Actress in this Razzie Award winning film.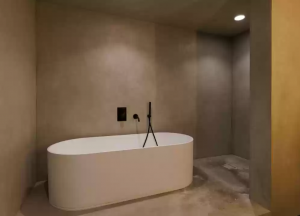 She launched her beauty line KKW Beauty in June 2017, and her fragrance line KKW Fragrance in November. By 2018, according to Business Insider, Kardashian was charging $720,000 per Instagram post. Even though engagement data indicates that her posts are worth slightly less, she is regularly making headlines and this allows her to demand a premium above any calculated Instagram sponsored post price. Kardashian made a cameo appearance in the heist film Ocean's 8, which was released on June 8, 2018. In 2019, Kardashian appeared at the Met Gala with her figure hugging corset-induced Thierry Mugler dress.
In June 2019, Kardashian launched a new range of shapewear called "Kimono", which was heavily criticized for disrespecting Western culture and ignoring the signs that the traditional outfit has in Asia. Amid the backlash, the #KimOhNo hashtag began trending on Twitter and the mayor of Kyoto wrote to Kardashian to ask her to reconsider. In response to public pressure, in July 2019, she announced that she would change her name. Despite this announcement, Japanese trade minister Hiroshige Seko stated that he would still be dispatching patent officials for a meeting at the U.S. Patent and Trademark Office and that Japan would keep an eye on the situation. In August 2019, the brand's name changed to Skims.
Along with a new website, in September, the company officially launched its own digital store and was immediately made available on various other sites. Kim Kardashian, the founder of the company and one of the faces of their products, said that creativity and comfort were at the forefront of her vision.  She noted that diversity and inclusivity are key forces behind creating quality products and ensuring that all people feel welcomed within the company's diverse product line.  In early February 2020, under a retail partnership with Nordstrom, Skims' products were made available to shop exclusively at the chain's stores across the United States. The company has also expanded into lingerie, bodysuits, loungewear, dresses, and winter wear.
In June 2021, Kardashian revealed the brand entered into a partnership with the US Olympics team under which the company would provide undergarments, loungewear and pajamas, and other clothing items with American flags and the Olympics rings with a Team USA branding printed on them to the team's female athletes at the 2020 Summer Olympics and Paralympics. The athletes also wore Skims' clothing at the 2022 Winter Olympics and were featured in the brand's campaign for a capsule collection launched ahead of the event, in collaboration with the United States Winter Olympics delegation.
In October 2021, it was announced that luxury fashion house Fendi would release a capsule collection in collaboration with Skims. In November 2019, a collaboration was released with Fendi. It consisted of a range of shapewear, leather dresses, and bodysuits. This collection was inspired by the exact same Fendi collection by Karl Lagerfeld. Kardashian was also honored with the "Innovator" award in January 2022 for her work on Skims. Her company reportedly had a valuation of $3.2 million USD in January 2022. 
After 10 seasons, Kim Kardashian hosted Saturday Night Live in October 2021. In her monologue, she made fun of her estranged-husband Kanye West and reminded the audience of interactions that made their way to the headlines such as with Caitlyn Jenner, O. J. Simpson, and scandalous moments from her sister. In a class-action lawsuit filed against EthereumMax, which alleges it is a pump and dump scheme, Kardashian is one of the defendants along with professional boxer Floyd Mayweather Jr., NBA player Paul Pierce, and other celebrities. The suit alleges the company misrepresented its tokens on social media accounts by leveraging famous figures like Kanye West in its marketing campaign.
In February 2022, the U.S. 11th Circuit Court of Appeals ruled in a lawsuit against Bitconnect that the Securities Act of 1933 extends to targeted solicitation using social media. In July of 2022, she made her modeling debut at the Paris Fashion Week. She was included in a catwalk for fashion house Balenciaga, alongside Nicole Kidman and Dua Lipa. Christine Quinn from the reality television show Selling Sunset was also taking part in the segment.
Kim Kardashian began dating rapper and longtime friend Kanye West in April 2012, while still legally married to Humphries. Her divorce was finalized on June 3, 2013, Kardashian and West became engaged on October 21, Kardashian's 33rd birthday, and married on May 24, 2014, at Forte di Belvedere in Florence, Italy. Her wedding dress was designed by Riccardo Tisci of Givenchy with some guests' dresses designed by designer Michael Costello. Kim and Kanye's careers, in combination with their relationship, have resulted in them becoming subject to heavy media coverage. 
They're making headlines everywhere and are often referenced as a "historic bloc of celebrity" by the New York Times. As of January 2021, divorce is being discussed by the couple, and by February 19, 2021, Kim Kardashian filed for divorce. This was the result of discussions with lawyers which addressed "irreconcilable differences." The agreement dictates that they will jointly have custody over 4 children. Kim Kardashian filed a complaint for a quick divorce to the L.A. superior court in Feb 2022, claiming that West was trying to delay it, saying "Mr. West, by his actions, has made it clear that he does not accept that the parties' marital relationship is over." Kardashian obtained her legal separation on March 2nd of 2022. Kardashian began dating actor and comedian Pete Davidson in November 2021. In August 2022, they ended their relationship
There you have our TTP blog for today. Now, what do you think about the house? Let us know in the comments below. Don't forget to subscribe to our channel, click the notification bell, and like this blog. If you think that we have delivered value please share this blog with one person. Just one share is enough for us, for you to show your appreciation for the commitment and hard work we all put together in creating this blog that teaches and helps you on your mission of building your own fortune. And you don't know that one share could go a long way. And keep in mind that no matter how many times you're going to read this blog, you won't see any results unless you take action. Good bye and see you at the next one!
---