Swizz Beatz and Alicia Keys Sell NJ Mansion for Below-Purchase $6M loss
Contemporary R&B stalwarts Alicia Keys and Swizz Beatz are patient when it comes to selling homes. The couple waited five years to sell their retreat outside Phoenix. They listed the desert contemporary near Camelback Mountain in 2016, asking $3.85, ultimately selling it last summer for $3.1 million.
You may be asking, "Isn't it too low for its sentimental value?" Well, before we can answer that, shall we first find out the whole story?
Luckily for you, TTP Member, we have covered everything you need to know about how Swizz Beatz and Alicia Keys sell NJ Mansion for Below-Purchase $6M loss.
To realize how this loss hits the couple real well, let's first have a little track back on how they both started in the Music industry before they got the NJ Mansion.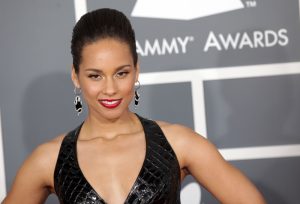 Alicia Keys was born Alicia Augello Cook. She is an American singer–songwriter. Her mother, Terri Augello, was an Italian-Irish paralegal and her father, Craig Cook, was an African-American flight attendant. In 1981, her parents split and she was raised by her mother. She started singing when she could speak and by the time she was 12 years old, she had moved to New York City to study music at the Professional Performing Arts School. Her piano teacher said he could no longer teach her jazz piano so she took on classical piano lessons instead after that.
Alicia had a successful career as an artist in the classical genre of soul, but she released her all-time favorite album Songs In A Minor. She conveys deep emotions through lyrics in her songs, but Alicia doesn't want to specify what her songs are about because she doesn't want people to recognize that she is public about these feelings. When asked about the meaning of her compositions, Alicia is evasive. "I'm not scared of being extremely truthful in my songs," she says, "but when people ask you about them, you have to leave something private. It's like a man. You can't tell him everything." Alicia also made appearances on the soundtracks for Men In Black and the remake of Shaft.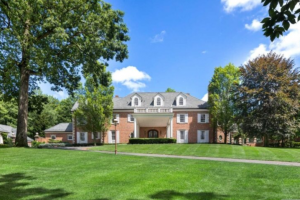 Alicia, although the same age as Britney Spears, is often compared to classic R&B singers instead of her teen pop counterparts. Alicia has worked with artists including Beyoncé and Janet Jackson, and has earned accolades including a Grammy award. Alicia doesn't believe in diva behavior, preferring to have a good energy and call people her friends instead.
Aside from being one of America's most prodigious talents, she is also committed to humanitarian causes. Alicia is a spokeswoman for the charity Keep A Child Alive and has visited Africa regularly to highlight the AIDS endemic.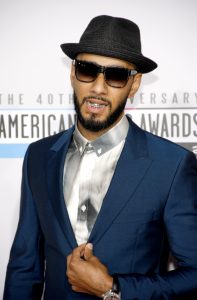 Keys is married to hip-hop producer Swizz Beatz and they have two children together. In 2010, when she gave birth to their first child, she gave him the name Egypt Daoud Dean. In December 2014, they welcomed their second son, Genesis Ali Dean.
On the other hand, Kasseem Dean, also known as Swizz Beatz, is a producer, rapper, actor and painter. Among the many artists he has worked with are Jay-Z, Kanye West, DMX, Drake and Mary J. Blige. The husband of Alicia Keys and nephew of Ruff Ryders founders Chivon Joaquin and Darrin Dean, his music career began in 1994 with the company. His debut album One Man Band Man included the hit single Money In The Bank (2006). He has a second album entitled Haute Living that is set to be released in 2011.  He was married to R&B singer Mashonda for four years before he was married to Alicia Keys in September 2010.
Now that we know the couple's background, let's jump into their NJ Mansion story.
The famous music producers bought the property for a total of $12.1 million about ten years ago. 
This Englewood home that sits on 5.42 acres, called Bubble Hill, is owned by Eddie Murphy (who also had a song called "Bubble Hill" on his 1989 album So Happy). The home was certainly a big step up from the singer's humble beginnings as Keys grew up in Manhattan Plaza, a well-known building that progresses artists by providing affordable housing for artists on 43rd off 10th Ave.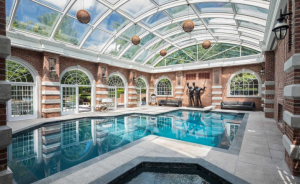 Going back to the listing, they originally put the NJ Mansion on the market at $14.9 million in 2015, but slashed the price to $9.9 million last August. Even with this lower price, they managed to find a buyer in February.
In 2016, they actually tried again for the same price before lowering the cost to $9,990,000 in 2021. In that year, Zillow showed their property taxes were $264,747.
Now they can  exclusively reveal the closing price: The spread went for just $6 million.
An insider familiar with the deal said, "It's an insane price. I can't believe it went that low."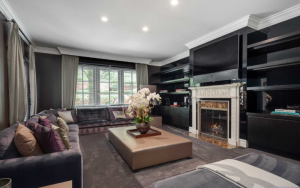 Keys, Dean and their two children live on the west coast of the United States now. In 2019, they bought a modern cliffside home  in La Jolla, California. Their new home comes with a private beach called Razor House which they bought for $20.8 million
It is inspired by Iron Man's home in the MCU. The Iron House, designed by architect Wallace E. Cunningham, features wall panels and angles that evoke illustrations of how Marvel Cinematic Universe imagined Stark's cliffside property. The house has ocean views through floor-to-ceiling glass.
The couple renovated the mansion, which was in Colonial style. They bought it for millions of dollars and added an art gallery which is filled with Jean-Michel Basquiat, Andy Warhol, Kaws, Maya Hayuk and many others' masterpieces.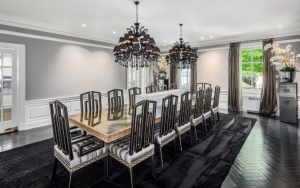 The red rooster house at 191 Brayton St. has six bedrooms and lots of great features, such as a movie theater, an indoor pool, two-lane bowling alley and two elevators. The property is 25,000 square feet and comes with a recording studio.
Keys and Dean bought the house in 2013 for $10.42 million. A year later, they bought an adjacent lot from Murphy for $1.7 million at 286 Johnson Ave.
Keys and Dean's story only shows that in life, we do not always win. But in every loss, we can always strive to start anew again. What are your thoughts about this blog? Let us know in the comment section below.
That's it for this blog TTP Member, remember to subscribe to our channel and if you feel like we've delivered value please share this blog with ONE person. That's right just one person as a token of your appreciation for the hard work we put into making content that educates and helps you on your mission of building your own fortune. Remember you can read blog after blog, but it isn't until you actually take action that you'll start to see results. See you soon!
---