'The Bachelor' Couple Sean Lowe and Catherine Giudici Immediately Flip TX Mansion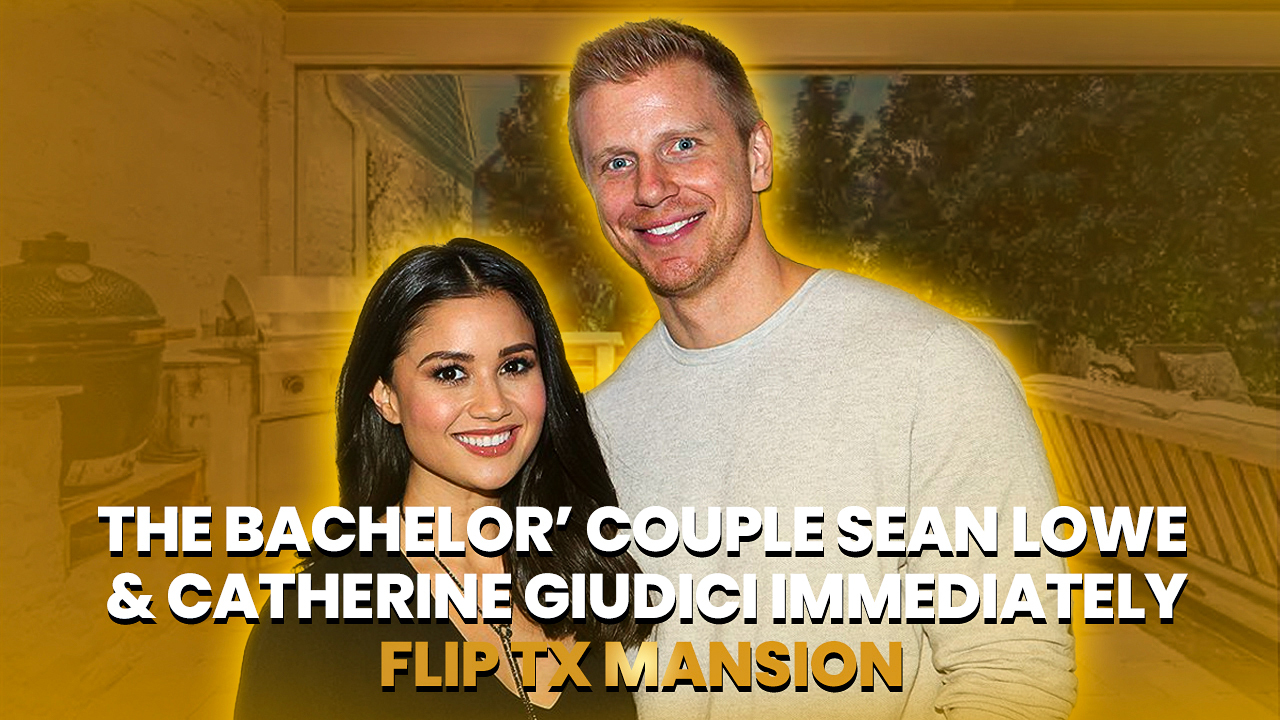 Just a month after purchasing a home in University Park, TX, reality TV couple Sean Lowe and Catherine Giudici of "The Bachelor" pulled off a successful and quick flip.
For today's blog, exclusive to our TTP members, we will be talking more about the Bachelor couple, Sean Lowe and Catherine Giudici and their flipped Texas mansion. Now without further adieu, let's get into the blog.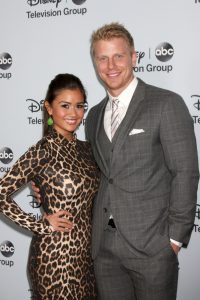 The couple purchased their desired home in April for $4 million, yet they are putting it back on the market for $5 million. They listed the property for sale, which was sold for an undisclosed amount that might be higher than the asking price, possibly north of the $5 million that was asked for. The home has the luxury of a "French transitional" style that was immune to any rumbles in the market. The location is both excellent and luxurious. "What makes this home so unique is its availability in one of the hottest neighborhoods in the country. It features top-of-the-line appliances and has a nice pool. But, the real beauty is the location and that the home has been modernized," says listing agent Rogers Healy.
Inside the five-bedroom home, you'll find features like a built-in wine cooler and smart home system that's perfect for entertaining. There are multiple living areas and a spacious dining area inside the kitchen. The primary suite in the spacious home features an exercise room, spa bathroom, and enormous walk-in closet. The three additional bedrooms all have custom window shutters and walk-in closets. There are two more bedrooms on the third floor with full bathrooms and abundant closets. A spacious game room on top of the garage can be used as an office or studio.
This space features a bar and refrigerator to keep food nearby. In the backyard, there is a loggia with Lutron shades and a fireplace to stay warm after swimming. There is an independent kitchen to grill and eat as well as a Big Green Egg smoker installed. Healy, who is the former CEO of real-estate developer The Howard Hughes Corporation, expects the next homebuyer to be a family with young children. "This neighborhood is walking distance to lots of parks and great restaurants," he says. "The location is really a 10 out of 10. It's located in what is known as the Park Cities neighborhood, and people call it 'The Bubble.' It is just an ideal home for a family."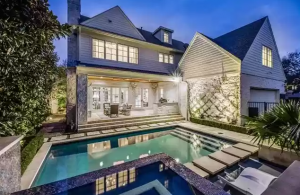 Sean Lowe and Catherine Giudici Lowe found love, got married and had kids after Season 17 of The Bachelor. After appearing on the television show, this family now has three children: Samuel, Isaiah, and Mia Mejia. But now, the couple just brought home another family member that has stolen all of their hearts already. Sean posted a picture of his family playing with their new puppy, welcoming him with open arms. He wrote "Well, Mia had a nice 2 year run, but that run is now over. Please say hello to my new favorite child, Gus." Catherine posted a picture of her and her new dog, writing this caption in the caption: "Another sweet boy to love! Gus Gus Lowe, everyone.".
Sean's post includes a photo of his dog Gus. In the comments he revealed that Gus is a bullmastiff and, by estimating his size as a puppy, will grow to be anywhere from 110 to 130 lbs when he is full grown.  Fans of both Catherine and Sean commented on the cuteness of this post, agreeing that it's adorable. One person hilariously wrote, "[He] looks just like his old man" and another added, "Hi Guys! You are one lucky little dude!!!" Catherine shared sweet photos of their kids with Gus on her Stories and shared that their son Samuel has been "asking about getting a dog since we lost our sweet Ellie girl, he is SO SO happy!" We can't get enough of all this cuteness and can't wait to see more photos of Gus as he continues to grow.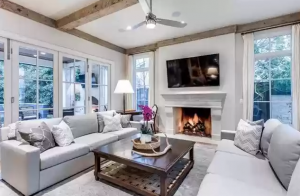 With that let us get to know the couple more.  Sean Lowe and Catherine Giudici's relationship has always been a true love story. Unlike most couples on The Bachelor, they were never discouraged to not make it to the altar. This reality star is known for his appearance on The Bachelorette and The Bachelor. Lowe first arrived as Maynard's leading man on Season 17 of The Bachelor. Aside from winning audiences over with his charm, he was celebrated for having a qualifiable attribute that many reality stars often lack, his virginity. The graphic designer, for her part, didn't know what to expect when she joined the dating show.
However, she fell in love quickly. The pair who got married in 2014 now have three children which was their plan. "We were always planning on having three kids. This one came maybe a little sooner than we had planned, but we are excited," the Arlington native told Us Weekly in July 2019. "The idea of raising three kids under 3 and a half years old, that's a little daunting if I'm being honest! [Giudici's] first thought was probably not excitement! Her first thought was probably, 'Wait, we're having a baby? I already have a baby! I'm not ready for another baby!' But after a few hours I think she got excited." 
The seventeenth season of The Bachelor was just announced to be part of the 2020 spin-off, The Bachelor: The Greatest Seasons Ever. It will be one of ten seasons recognized for its impact on the franchise. "When I was originally cast, I was very flattered but somewhat grounded by the fact that I would be one of the faces that represented people of color. I knew that one of the reasons I was probably chosen was because I was Filipino," Giudici wrote via Instagram in June 2020, amid the Black Lives Matter movement. "I counted myself out to be his fiancée because of what I assumed Sean liked.
I thought I was there just to check a box, but I ended up with so much more. I became present with the process and as he started noticing me for who I really was, I allowed this experience to open myself up to the possibility of being fully loved and appreciated for all that I was. I ended up getting to represent a mixed race community, I found Christ (I LOVE my testimony!) and marrying the most amazing man I've ever known. I'd say doing this show was one of the best things that ever happened to me."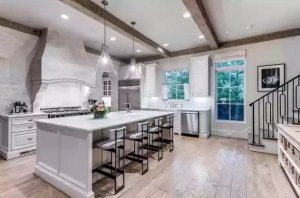 The show followed Giudici and Lowe's journey across 17 episodes. The pair met when Giudici stepped out of the limo to meet Lowe, who was her match for season 17. During the finale, which aired in March 2013, Lowe's final two, Giudici and Lindsay Yenter, met his family. He ultimately broke up with Yenter and was delivered a heartfelt letter from Catherine about her feelings toward him. Upon seeing Giudici, he proposed, she said yes and the pair exchanged I love you's. In January 2014, Sean and Jade got married in a televised wedding live at the Four Seasons Resort Biltmore in Santa Barbara, California. The wedding was officiated by Sean's father, Jay Lowe.
In July 2015, Sarah participated in the season 4 of Celebrity Wife Swap by swapping lives with Jason Mesnick. Later that year in November, the couple joined a reality TV show called Marriage Boot Camp: Reality Stars by appearing on Season 6. That season aired until February 2016. Samuel Thomas Lowe is the 2nd child for the couple, who are parents of a daughter. Sixteen months after welcoming their first son, the reality stars announced they were expecting again. On May 18th, they welcomed a second son – Isaiah Hendrix Lowe. Lowe and Giudici were blessed with their first daughter, Mia Mejia Lowe, on June 19. "I've always wanted a daddy's girl and now I've got her," Lowe wrote on Instagram at the time. "Mia is healthy, Mama is doing great, and God is so good!"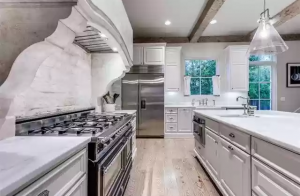 In 2020, Giudici wrote via Instagram on November 16, "Happy birthday to the man that makes every single moment better. "You are everything to me and I can't imagine going through life with a better partner. Thank you for making me laugh about everything and nothing, for picking up our children when they fall down, for saying 'I love you' every chance you get. You have always been my dream man, you giant hunk of hotness. Happy birthday my love!"
"I married my best friend seven years ago," Lowe wrote alongside a wedding throwback in January 2021 via Instagram. "So thankful she hasn't realized I'm not good enough for her because the moment she does, I'm pretty sure she's going to leave me for Shia LaBeouf. Until then, I'm going to keep enjoying the greatest thing to ever happen to me."
Giudici also posted a wedding pic, writing, "Seven years of being this joyful holding your hand. Through vows and homes, kids and kisses, I still can't get enough of you. 🙂 Happy Anniversary @seanloweksu! I love you I love you I love you .."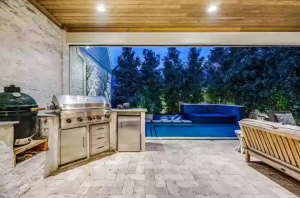 Then in February 2022, Lowe captioned an Instagram blog of his moments on The Bachelor with Giudici. "Happy Valentine's Day to the best wife and partner I could have ever hoped for! It's true what they say, the best things in life are found on TV." 
There you have our TTP blog for today. Now, what do you think about the mansion and the Bachelor couple? Let us know in the comments below. Don't forget to subscribe to our channel, click the notification bell, and like this blog. If you think that we have delivered value please share this blog with one person. Just one share is enough for us, for you to show your appreciation for the commitment and hard work we all put together in creating this blog that teaches and helps you on your mission of building your own fortune. And you don't know that one share could go a long way. And keep in mind that no matter how many times you're going to read this blog, you won't see any results unless you take action. Good bye and see you at the next one!
#TalkToPaul #celebrityrealestate #celebrityhomes #SeanLowe #CatherineGiudici
---