Tony Shalhoub lists NYC Apartment for $4.495 Million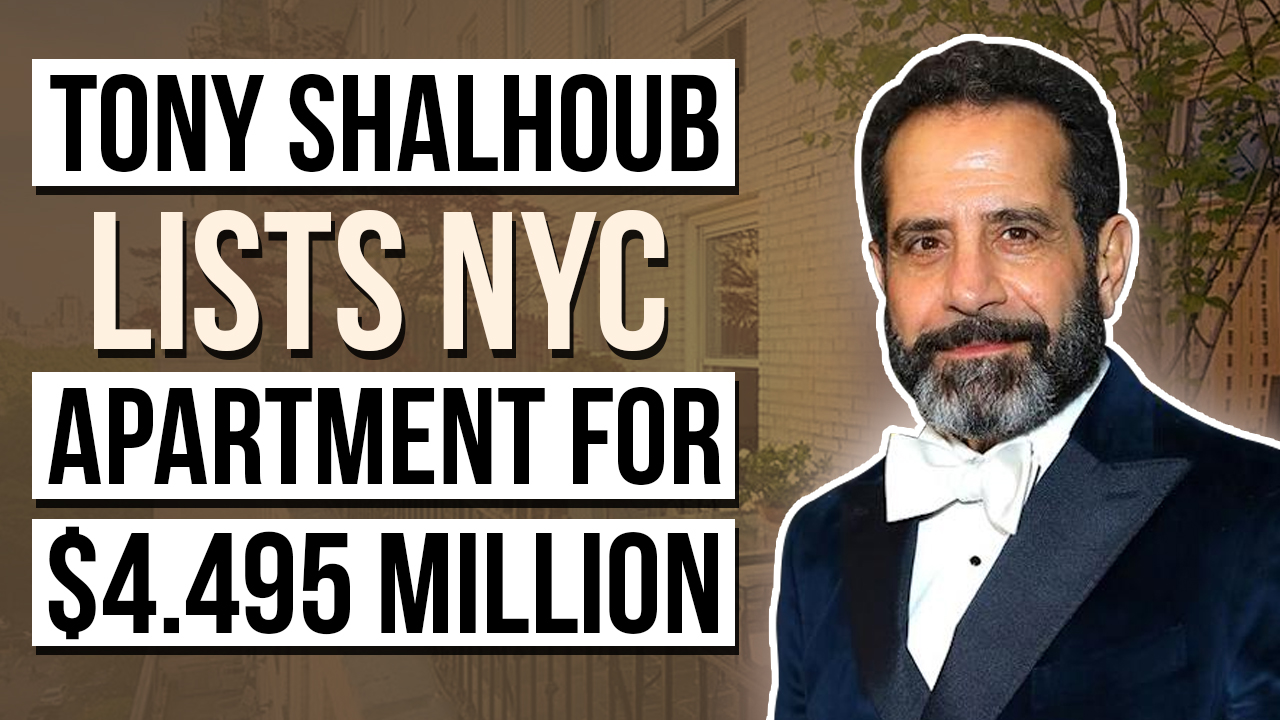 Tony Shalhoub plays Abe Weissman, a math professor who lives in a sprawling apartment on Manhattan's Upper West Side. However, in real life, actor Tony Shalhoub has decided to sell his New York City penthouse for $4.5 million. He purchased it for $3.995 million in 2016, which is also on the Upper West Side of Manhattan.
Luckily for you, TTP Member, in this blog we will be talking about the award winning Tony Shalhoub and his listed NYC Apartment. We will talk about the beautifully maintained unit which includes 2 bedrooms and 2.5 Baths and a stunning private landing. The home can be accessed by a semi-private elevator and the entry opens to an elegant living room, which is just across the French doors from the private terrace.
Let's get into this blog!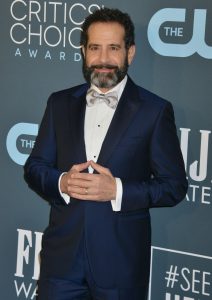 Emmy and Golden Globe-winning actor Tony Shaloub has paid $3.995 million for a terraced co-op apartment in an impressive, neo-Renaissance designed building overlooking the Museum of Natural History in Manhattan.
The two-bedroom and 2.5 bathroom apartment has nine-plus-foot beamed ceilings, elegant herringbone pattern oak floorboards, and original interior door knobs and hardware. The elevator landing opens up to a proper foyer with cedar lined walk-in closet and the adjoining living room stretches nearly 25-feet with a fireplace, steel framed French doors opening to a 62-foot long planted terrace with views of Central Park. It is almost 23 feet long, the dining room is large enough to double duty as a library and a well equipped butler's pantry links through to a moderately sized kitchen with windows. Both bedrooms have ample closet space as well as en suites bathrooms.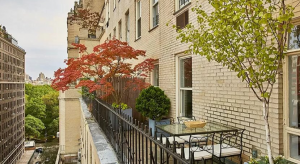 Not far off the dining room is the butler's pantry and kitchen. Both feature restored cabinets chosen by building architect Emory Roth back in 1930.
The bedrooms are of ample size and have windows, bathrooms, and enough closet space.
The apartment comes with a highly prized outdoor space.
Perhaps because of his acting schedule, Tony Shalhoub and his wife Brooke Adams enjoy spending time renovating their home.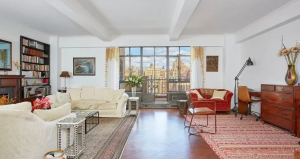 From the terrace of this 3-story apartment, you can entertain guests by having a cocktail hour, looking at both city and park views. This apartment is decked out with original ironwork railing and a watering system inside of it.
They restored and maintained many of the unit's original details, such as herringbone oak floors, high ceilings, crown moldings, and period fixtures and finishes.
Earlier this year, one of the veteran actors best known for his role as an obsessive-compulsive police detective on the series "Monk," and slated to portray Swiss artist Diego Giacometti in the Stanley Tucci written and directed biopic "Final Portrait," and his wife Brooke Adams, who starred in the 1978 remake of iconic horror film "Invasion of the Body Snatchers," sold their 1920s Mediterranean villa on a double lot in the leafy, affluent, historic Windsor Square neighborhood for $3.6 million. They still own a 5,506-square-foot mansion near the town of Chilmark in Massachusetts that they picked up for $750,000 in late 1999.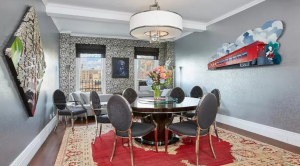 The 119-unit building is located across from the Museum of Natural History and the Rose Planetarium. It's steps from Central Park.
Designed for those who are looking for a home, the building offers fitness centers, bike rooms and children's playrooms. The apartments come with washer-dryer units.
Now let's talk about Tony Shalhoub. 
Tony Shalhoub is a Lebanese-American actor. He starred in the NBC sitcom Wings and the USA TV series Monk. He won the Golden Globe Award for Best Actor – Television Series Musical or Comedy, two SAG Awards for Outstanding Performance by a Male Actor in a Comedy Series, and three Primetime Emmy Awards for Outstanding Lead Actor in a Comedy Series.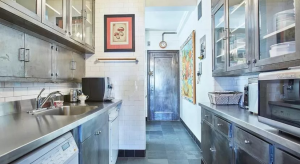 He has had a successful film career as a character actor, with roles in films such as Barton Fink (1991), Big Night (1996), Men in Black (1997), The Siege (1998), Galaxy Quest (1999), Spy Kids (2001), The Man Who Wasn't There (2001), Cars (2006), 1408 (2007), and Teenage Mutant Ninja Turtles (2014).
Shalhoub stars as the math professor Abe Weissman, who is the father of Midge Maisel (Rachel Brosnahan), in the winning Golden Globe-nominated, Amazon produced TV show The Marvelous Mrs. Maisel. Shalhoub received a Primetime Emmy Award nomination for his work on the show.
He has starred in many diverse projects. He most recently acted in The Price on Broadway with Mark Ruffalo, Jessica Hecht and Danny DeVito, the world premiere of The Band's Visit Off-Broadway. He was perhaps best known for his starring role as obsessive-compulsive detective Adrian Monk in the popular television series 'Monk,' for which he has won a Golden Globe Award and three Primetime Emmys.
Recently, he completed filming an untitled feature, starring Michelle Rodriguez and Sigourney Weaver, and Final Portrait, directed by Stanley Tucci. Shalhoub appeared in the theatrical productions of Act One and Golden Boy on Broadway, receiving Tony Award nominations for both. In late 2015, he appeared Off-Broadway in The Mystery of Love & Sex with Diane Lane. Currently living in New York City, Shalhoub has been acting since 2000.
That's it for this blog TTP Member, remember to subscribe to our channel and if you feel like we've delivered value please share this blog with ONE person. That's right just one person as a token of your appreciation for the hard work we put into making content that educates and helps you on your mission of building your own fortune. Remember you can read blog after blog, but it isn't until you actually take action that you'll start to see results. See you soon!
---