What Conditions Must Be Met Before Someone Purchases Jeffrey Epstein's New Mexico Ranch
Former financier, Jeffrey Epstein, leaves behind luxury homes in multiple locations, including a colossal ranch in the Southwest. A year ago, His property in New Mexico was listed for an original listing price of $27.5 million. That price proved to be too high and the property was listed at a much lower price of $21.5 million, making it the third most expensive property in the state today. However, there are conditions before purchasing the house. Question is, What are these conditions?
Luckily for you, TTP Member, we've prepared everything you need to know about what conditions must be met before someone purchases Jeffrey Epstein's new mexico ranch. If you want to know who Jeffrey Epstein is, what happened to him and what are the conditions in buying his ranch, keep reading this blog!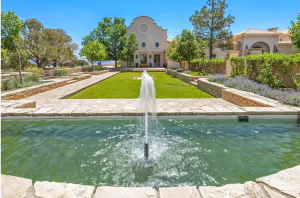 Convicted sex offender Jeffrey Epstein died by suicide in 2019. Epstein left behind luxury real estate including a huge ranch in the Southwest.
The New Mexico property that was listed for $27.5 million a year ago has decreased in price by 22% to the third most expensive home in the state with a new price at $21.5 million.
This enormous ranch is called the Zorro ranch. 
Epstein purchased a large property in the early 1990s that covers 7,588-acres (33,339-square-feet) and began building the massive 33, 339 square foot mansion on the site.
The secluded property near the town of Stanley had a land-grazing agreement with the state for approximately 1,300 acres. That deal had since been canceled.
Proceeds from the foreclosure sale of the ranch will go toward "the regular administration of the estate, including its payment of claimants, creditors, and taxes as necessary," according to Epstein's estate.
The Zorro Ranch includes a 3-story, 4-bedroom main house, a nearby caretaker's residence and multiple other residences. Situated throughout the property, these buildings include a privately located residence, four residences located in Ranch Central near the ranch entry area, and The Lodge and Log Cabin both located in their own private areas. The ranch includes an air strip with a hangar. Other amenities are the stables, firehouse, yurt and 35 minutes from Santa Fe with views of 360 degrees around it.
Despite the many luxurious accommodations the ranch has to offer, the property is plagued by cases of alleged criminal activity.
When it comes to Jeffrey Epstein's previous properties, some are being sold, but his crimes do not stop.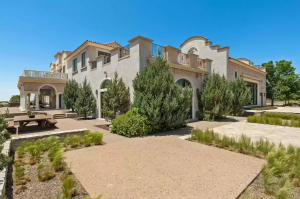 Epstein's Manhattan townhouse on the Upper East Side came on the market in July 2020, originally asking for $88 million dollars. The price fell to $65 million and a buyer finally bought this seven-story monolith in 2021 for only $51,000,000.
His Palm Beach palace, which was also associated with his nefarious crimes, was sold in 2021 for $18.5 million. It served as his personal residence from 2020 to 2023 and is being torn down to make way for a new structure by its buyer in 2024.
Now, let's talk about who's going to buy the Zorro Ranch. 
One of the challenges in attracting a serious offer for this property is that the stigma associated with Epstein's presence still lingers even after his death.
"Compounds in that area are usually a lot more expensive, but this one is the lowest priced of either the homes or compounds," said luxury real estate specialist Dolly Lenz. "The other mansions next door cost nearly $18 million each and have great provenance."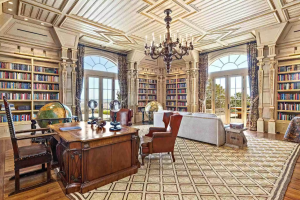 One factor is its location. "New Mexico is a nice place and it has its qualities but it's not going to compete favorably against other business locations such as Colorado, Wyoming, and Montana," says Lenz. Epstein sourced property previously in those locations and saw prices drop so she could acquire more desirable targets.
"New York and Palm Beach are blessed with world-class locations, addresses, grandeur, and scale, which usually means they sell for more quickly than others. While all the homes in New York City and Palm Beach will always be stained with horrible bad luck, the lower-than-market sales prices made them very tempting indeed and too good to pass up"
According to our contact at a local agent, the price needs to come way down.
"There are other properties out there that offer more amenities and no dark history," says Jacob A. Martinez with Keller Williams in Santa Fe. He believes the property is worth "no more than $10 million."
While there are indeed some interesting people that might be buying homes, the process of signing a sale agreement typically requires a substantial amount of time to explain. Negotiating with buyers is tedious and often expensive.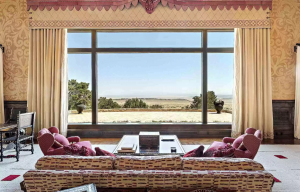 Now, let's talk about who Jeffrey Epstein is and what happened to him. 
Jeffrey Epstein was an American money manager and sex offender who, in August 2019, died in jail. Authorities ruled his death a suicide.
Jeffrey Epstein, a New York-based financier with high-profile ties to the world's ultra-wealthy and powerful, was accused of sexually abusing many underage girls, and became a registered sex offender. He served 13 months out of 18 months in prison. In July 2019, Epstein was arrested again – this time on federal charges of sex-trafficking minors. While awaiting trial, he was found dead in his jail cell on August 10, 2019. The medical examiner concluded his death was by suicide. However, based on an investigation prompted by Epstein's family, it is possible that he may have been murdered.
But let's dive into Jeffrey Epstein's life.
Jeffrey Epstein was born on January 20, 1953, in Brooklyn, New York. His mother, Pauline, worked part-time as a school aide and his father, Seymour, was a groundskeeper for the New York City Department of Parks and Recreation. Epstein, along with his younger brother Mark (who was born September 11, 1956) were raised in a middle-class environment.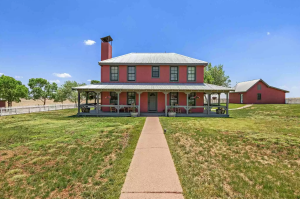 Epstein graduated from high school when he was 16 and skipped two grades. This caught the attention of Cooper Union and NYU, but Epstein never received copies between those universities.
Epstein taught calculus and physics at the Dalton School, an Upper East Side prep school, from 1974 to 1975, and was later fired for "poor performance."
Before Epstein left his teaching job at the Dalton School, he was able to make a connection with one of his students, Alan Greenberg, the CEO of Bear Stearns. Impressed by Epstein's acuity with numbers, Greenberg gave him an assistant job and then he worked quickly ascending in 1987, eventually advising some of the company's wealthiest clients.
Epstein left Bear Stearns in 1981 and began his own financial consulting firm, Intercontinental Assets Group Inc. In this position, he helps clients recover embezzled money as well as assisting clients who steal from others. His colleagues speculated that this could make him an intelligence agent since it was around this time that he began to tell people that he worked as one. It is alleged by Epstein's associates and associates of the people with whom he did business that there is evidence supporting his claim.
In 1987, Epstein began consulting for a collection agency named Tower Financial Corporation, which ended up being a half billion-dollar Ponzi scheme. Epstein later became suspected of being one of the masterminds behind the scheme, but he managed to escape with no ramifications, leaving Tower in 1993 — before it fell apart.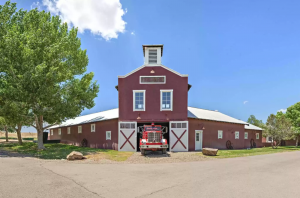 In 1988, Epstein opened J. Epstein & Company (later changed to Financial Trust Company), a financial management firm that supposedly only serves billionaires. It was during this time he became the financial advisor to billionaire Leslie Wexner, who was the CEO of L Brands and Victoria's Secret. He moved his company to the U.S. Virgin Islands in order to avoid paying taxes in 1996.
Epstein entered the stock market in 2000 and expanded his portfolio to include financing media companies, investing in hedge funds, and developing securities. Epstein's nonprofit started in 2002, after his death, and gives money to institutions like Harvard University. No one has uncovered the various sources of Epstein's exceptional wealth yet.
With his net worth being touted in the billions, Epstein lived a jet setter's life and mingled with the world's elite. Among those who had contact with him were President Bill Clinton and Prince Andrew, who has since been mired in controversy, ever since a young woman confessed she was forced to have sexual relations multiple times with Prince Andrew when she was a teenager, starting in 1999.
Epstein had reportedly provided underage girls and young women to his powerful friends and installed vast surveillance systems throughout his properties, both in New York and the U.S. Virgin Islands, to record their sexual activity for blackmailing reasons.
With his company operations set up in the U.S. Virgin Islands, Epstein bought an adjacent 72-acre island, called Little St. James, for just shy of $8 million in 1998. It is alleged that this is where he operated his sex trafficking activities, as well as his pedophilic acts within these girls who were then trafficked on to the island at age 12.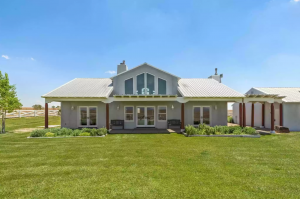 Epstein was a proponent of eugenics and transhumanism, which is when technology like genetic modification can be used to "reform or improve" the human race. Epstein bought a ranch in Northern New Mexico and planned with his close friend Jaron Lanier to "seed the human race" with their DNA by impregnating at least 20 women.
In 2015, the parents of a 14-year-old girl called authorities in Palm Beach, Florida after their daughter told them she had been sexually abused by Epstein. Although countless young women and minors were implicated in the investigation, he was brought to trial on just two counts: soliciting 16-year-old girls for prostitution, and procuring 16 or younger girls for prostitution.
Epstein agreed to plead guilty to the felony charges, accepting about 13 months time in prison for his crimes. By agreeing to plead guilty, cooperating with authorities and paying restitution and registering as a sex offender, Epstein was able to lessen the sentence from 18 years to 13-18 month.
US Attorney Alexander Acosta said that he felt he had no choice but to offer a lenient plea deal to Epstein, because they claimed that among his other claims of donating money to the government and fighting on their behalf was the fact that Epstein had actually been secretly working for them.
There wasn't anything Epstein couldn't do to get out of serious trouble. His luck ran out in July 2019 when authorities in Florida arrested him for suspicion of sex trafficking minors.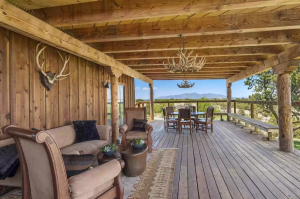 Denied bail due to the charge, he was forced to stay in the Metropolitan Correctional Center until trial.
On July 23, 2019, Epstein was found with neck injuries in his cell. He was placed on suicide watch.
Epstein's body was discovered inside his jail cell on the morning of August 10th. The circumstances surrounding his death were arguably suspicious, with officers reportedly sleeping on the job and not being checked up on at set intervals. However, it is still unclear how he passed away.
Autopsy results have revealed that it is rare for an individual to commit suicide by hanging; breakage of the hyoid bone – a more common form of strangling – would be the method of death.
As determined by the original medical examiner, the evidence showed it was more likely that he committed suicide. However, his family hired a forensics expert of their own to analyze the evidence, leading to inconsistent conclusions about his death.
As determined by the original medical examiner, the evidence showed it was more likely that he committed suicide. However, his family hired a forensics expert of their own to analyze the evidence, leading to inconsistent conclusions about his death.
"So this film really shows how the American justice system is broken," said Bryant. "It's not really built for people and it's set up because of power and politics. We wanted people to see that," she continued, "and hopefully that can provoke change."
On July 2, 2020, Ghislaine Maxwell, a British socialite and ex-girlfriend of Epstein's, was arrested by the FBI in Bradford, New Hampshire. She was charged with six counts including transportation of a minor with intent to engage in criminal sexual activity and perjury. Speaking on behalf of the U.S. Attorney for the Southern District of New York, Acting Assistant US Attorney Audrey Strauss said "Maxwell enticed minor girls and delivered them into the trap that she and Epstein had set for them." Maxwell pleaded not guilty to these charges and was denied bail later that month.
That's it for this blog TTP Member, remember to subscribe to our channel and if you feel like we've delivered value please share this blog with ONE person. That's right just one person as a token of your appreciation for the hard work we put into making content that educates and helps you on your mission of building your own fortune. Remember you can read blog after blog, but it isn't until you actually take action that you'll start to see results. See you soon!
---