Winklevoss Twins Posh Penthouse in NYC Is Now for Sale for $16.95M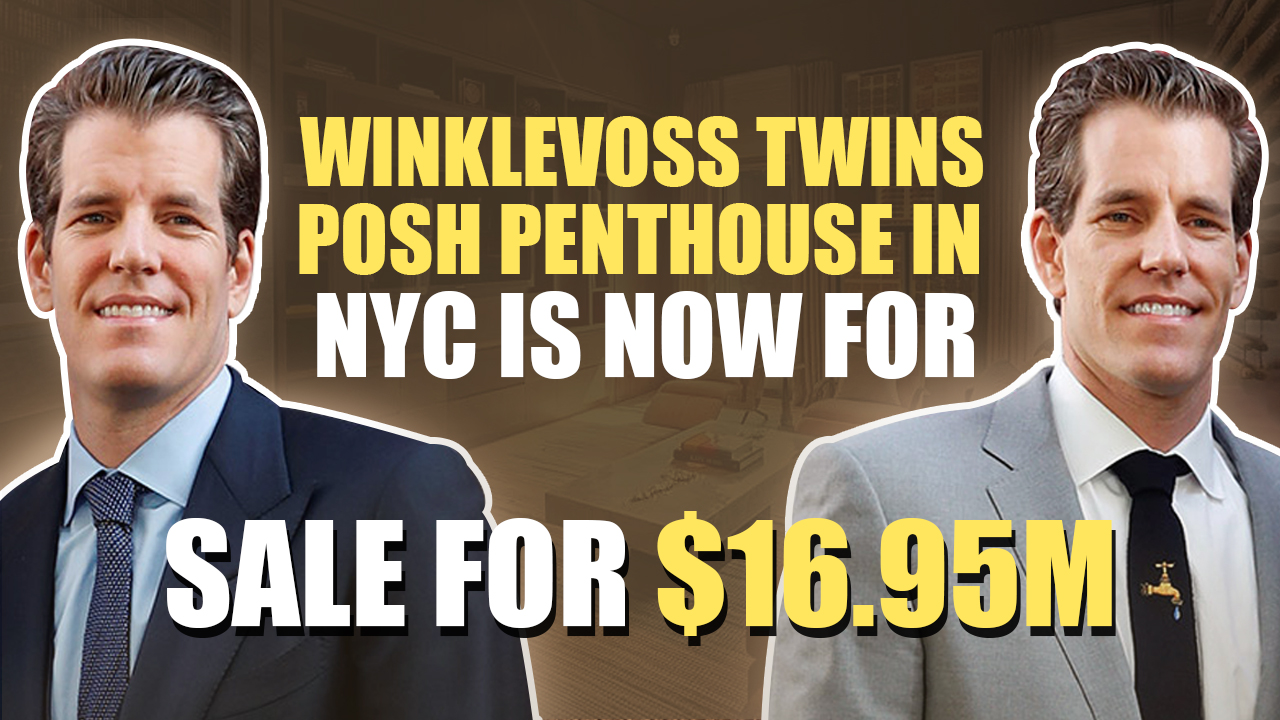 Hello, people. Welcome to the TTP Blog. Do you know the Winklevoss twins? They are recently selling a penthouse in New York for 16.95 million dollars. 
To give you a background, TTP Member, the twins made a fortune when they invested in Bitcoin and real estate. They gained fame in a dispute with Mark Zuckerberg over the origins of Facebook.
If you want more of this content, subscribe to the TTP Youtube channel and hit the notification bell.
In 2014, the Winklevoss twins bought their home for $14.5 million. The corporation that purchased the home was connected to FSW Holdings, which the brothers own shares in.
Located in the prime Manhattan neighborhood, this loft-style condo comes with three levels and spectacular views.
This luxury penthouse features three floors with three bedrooms, and offers views of the Freedom Tower, Hudson Yards, and the Empire State Building.
This apartment has a private elevator in the building. It is listed with real estate agent Steven Cohen.
There is a kitchen, bedroom, two bathrooms, and a library-media room on the first floor. There are stairs that connect to the second and third floors.
The master bedroom is on the second floor and has its own bathroom, as well as two walk-in closets.
This bachelor pad has four bedrooms and is located in a hotel that was originally built in 1915.
The view of the loft is of 2 neighboring high-rises, one in the foreground and one in the distance.
The building facade is made of glass and steel and is completed with soaring ceilings.
The home of the twin billionaires, who are also crypto entrepreneurs, is outfitted with a gas fireplace and a gallery-length wall (naturally).
The penthouse spans 4,300 square feet of interior space and includes an additional 2,200 square feet of multilevel outdoor space.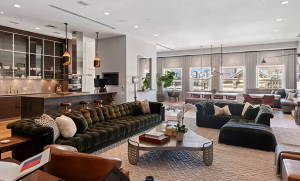 The private elevator that leads to the first level of this building opens into a living space that's bigger than some apartments in New York City. The apartment has a wall of windows and a gas fireplace.
The kitchen is large and the cabinetry is plentiful, as well as a center island with casual seating. A built-in banquette offers multiple eating options.
The second and third levels are preceded by a floating staircase.
This beautiful property has a third bedroom with a full bath, laundry room, and two patios on the west and east sides.
The third floor has a terrace with an outdoor bar, so you can take in the skyline of New York City.
This exclusive penthouse is the top floor of a seven-story building in the historic Cast Iron District, built in 1915.
Before their fortune, the Winklevoss twins had earned $4 million from Facebook. They now own the world's most expensive apartment and it is valued at $20 million.
The twins regularly visit New York because they are in charge of the company Winklevoss Capital, whose headquarters is there.
On the second level is a sliding door of steel and glass that leads into a library/den/media room with custom millwork, wall paneling, a gas fireplace and dry bar. One main bedroom suite is also on this floor.
The second level has two bedrooms, each with a terrace. The doors lead to yet another terrace.
The third story has a wet bar and access to the largest terrace and sweeping city views.
Elliman's Steven Cohen and Timothy Malone list this $19.7 Million Estate in Great Neck.
Among the amenities are a private terrace and an en suite spa bathroom. The top floor has two bedrooms with en suite bathrooms, as well.
The third level has a wet bar that overlooks the Hudson Yards, Empire State Building and the Freedom Tower.
The Winklevoss brothers founded Winklevoss Capital Management and the Gemini cryptocurrency exchange. The two also competed in the men's pair rowing event at the 2008 Olympics. In 2004, they sued Zuckerberg, accusing him of pinching their idea for what became Facebook.
The Social Network, a movie adapted from the author's 2009 book, is about how college-age twins rowed across the screen in the movie. The twins were famous for looking good and being privileged. They also looked similar to Mark Zuckerberg, who went on to one of the founders of Facebook.
The Winklevii and Zuckerberg had very different personalities. The Winklevii were popular at Harvard, paid attention in school, and were members of the Porcellian Club. They were pitted against Zuckerberg, who was a computer geek who wanted to disrupt social order for the greater good and just wasn't into Harvard as much as they were.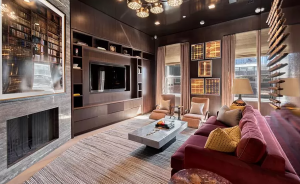 Formerly, Zuckerberg was a pioneer who turned his ideas into reality. 10 years later we started to see him as more of a villain. He was caught up in scandals involving misuse of private data and the spread of disinformation.
Recently, the Winklevoss twins resurfaced in the news. Andrew Ross Sorkin writes about how they were offered roles as revolutionaries, and it's been a year and a half since he's documented their wild ride with cryptocurrency. The irony is not lost on him that he has helped create an image of the couple that is now being reassessed, as it was partially his fault.
One of Zuckerberg's friends, Saverin, wanted to join the final clubs on campus. They were set in a 20-year pattern with rich members that didn't work for him. Zuckerberg created the FaceMash website, without much concern for whether or not it would affect his friend. It caused problems for both of them and nearly got Zuckerberg expelled; but he learned his lesson and was glad that he wasn't suspended.
Tyler and Cameron Winklevoss had already begun working on their social network, HarvardConnection when they read that Sean Parker had convinced Zuckerberg to move to California. They needed a computer programmer to complete their process and found Zuckerberg through what the Crimson wrote.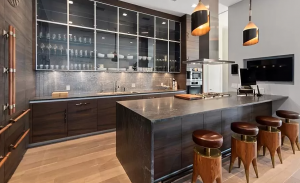 After lunch in Kirkland House, Zuckerberg agreed to help, as he was likely more intrigued by meeting two Olympic athletes with enviable social pedigrees than by their code. However, he quickly began to blow them off via email. At the same time, he went back to his friend Saverin with a proposal: He had an idea for a website where people could put their own profiles up and connect with one another. All Saverin needed to do was put up some money, and Zuckerberg would do the rest.
A few weeks after the Winklevoss' idea of a website, Zuckerberg launched TheFacebook.com. This launch resulted in lawsuits and confidential settlements including my book and movie. In the end, he kicked Saverin to the curb, leading to other lawsuits and their settlement as well.
This event, which I believed to be the end of a certain story, was actually just the beginning. The event played a key role in a story that I thought would end at that moment.
The Winklevoss twins walked quickly into the lobby, walking in with a sense of urgency. We arranged a face-to-face meeting after we had a first encounter at Bar 10. For the price of luxurious hotel rooms, the Winklevoss twins were willing to sell their website, ConnectU, for one million dollars.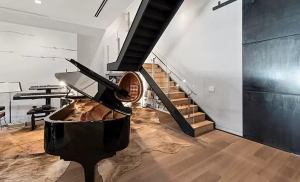 What made these twins interesting is not the fact that they were identical and twins, but that they were mirror twins. Mirror twins are usually born on the eighth through 12th day of being in the womb, which means that if they had split in half, they would most likely be conjoined.
Mirror twins are like one person split in two. Mirror twins think similarly and have similar views on events, usually without communication. When one twin is left-handed like Cameron Winklevoss, the other twin favors the right hand.
Furthermore, rowing twins don't just look like professional athletes because they are constantly training together and working together. They also often eat meals together. This is one of the reasons for their success at rowing. When their coach from high school met them for the first time, he commented that it seemed like God had placed them on his front porch.
The Winklevoss brothers were valuable sources, having first-hand accounts of Facebook's birth. They also had access to court documents and pages of depositions which provide an eye-witness account of the incident. The brothers are very passionate about Facebook's founder, Mark Zuckerberg, regarding his many betrayals.
The dispute was eventually settled in mediation, but not before Zuckerberg refused to meet with both of the twins. After months of meetings with lawyers, the twins proposed a meeting with Zuckerberg and were surprised when he agreed, but had security concerns. The twins agreed and one got to meet with him in a glass-walled office surrounded by lawyers.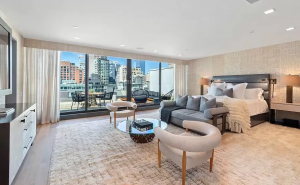 Zuckerberg initially didn't want the twins' involvement with Facebook, but they insisted on it. Due to their efforts, many features on Facebook were created, such as circles of friends and a sign-in requirement.
After settling the twins' case against Zuckerberg, they found out nobody would take the risk of having their names on a spreadsheet because of their feud with Zuckerberg.
The brothers were becoming despondent after a hard loss. They decided to head to Ibiza to lick their wounds, when they ran into someone at the Blue Marlin and everything changed.
The twins owned a company called Gemini, which is a stock exchange for Bitcoin. This story focuses on the rise of Bitcoin and their investment in Bitinstant, who got arrested for money laundering.
They said, their chance encounter was with one of Shrem's colleagues – a man named David Azar. He first told them about the cryptocurrency. The history of Bitcoin was fascinating – how it was launched in a "white paper" submitted to a cryptography board by a mysterious person, to this day unidentified and calling himself Satoshi Nakamoto; how Nakamoto saw it as a revolution in money, a currency built for the Internet that could be exchanged instantly, each transaction verified by the Bitcoin community itself; how it was initially embraced by libertarians and anarchists, who saw the idea of a digital form of money transferred in the same way you'd send a text or email as way keeping currency unavailable to banks and governments; how initially, it grew mainly to prominence due to legitme use cases on Silk Road – an underground drug bazar lodged deep in the "dark web"; and how it shifted into something more important after financial crisis on Cyprus suddenly made value of storing your physical wealth on computer accessible.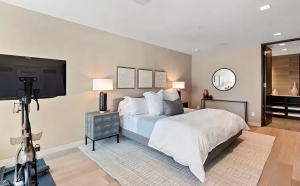 Still, the Winklevoss twins were the most interested in Bitcoin because they saw that it was already a digital form of currency. However, Bitcoin took it a step further by not needing the bank–lessening dependence on the government. Instead, transactions are verified by other members of the community who mine for bitcoins and earn coins for solving complicated math problems.
The twins invested in Bitcoin and pushed it to the global community. After buying 120,000 coins of the currency, they testified in front of the NY State Department of Financial Services to share their convictions on crypto's future.
Cameron Winklevoss has become a key player in the world of cryptocurrency and art. He launched the Gemini cryptocurrency exchange in 2014, which became the first US-licensed exchange for Ether. The twins are now moving to distribute their Nifty Gateway site as an open trading site for a new market sector with increasing competition.
The Winklevoss twins are American rowers, who went to court and won the case against Facebook. They then used their money to invest in Bitcoin; founding BitInstant and Winkdex. Today they have a new digital currency exchange, which they founded themselves.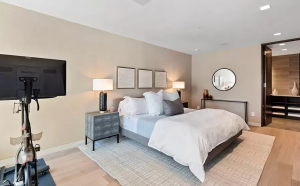 The twins reached a settlement with Zuckerberg for $65 million in Facebook shares and cash. They claimed he copied their idea and the code they paid him to create.
Winklevoss Capital invests in startups from early on, and has invested in nearly 100 projects. Among these are 20 cryptocurrency-based investments.
The Winklevoss twins bought Bitcoin because at the time it felt like the riskiest investment into new technology but with the lowest entry point. In 2013, when they invested, their holdings of Bitcoin were $11 million–around 1% of all Bitcoin in circulation at that point.
BitInstant was a company co-founded by two Harvard graduates. BitInstant, the first American Bitcoin exchange, was shut down after one of their executives was arrested. The founders sued him, claiming he stole Bitcoin from them. They settled in 2019 with an undisclosed agreement.
The partnership of Tyler and Cameron Winklevoss founded the cryptocurrency exchange Gemini in 2014. New York has tough regulations for cryptocurrency and only a few exchanges can operate within New York. Gemini is one of these exchanges – the first to receive a license from the Department of Financial Services in New York – leading it to become one of the safest places to buy, sell, and store cryptocurrency.
Bitcoin has risen and fallen recently, but the Winklevoss Twins have not sold.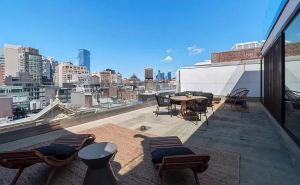 Winklevoss Capital invested in BlockFi, which is one of the first crypto lending companies. It's now a crypto financial company that pays decent interest rates on savings.
Nifty Gateway (2019): Gemini recently bought a company that specializes in non-fungible tokens. NFTs are unique digital collectibles, often art or music, which allow artists to profit from digital artwork. Non-fungible tokens are a new aspect of the blockchain world that has boomed in recent years.
A few credit card companies have begun production of crypto credit cards. These crypto credit cards are set to launch this year and will allow you to earn rewards in digital currencies and give discounts for trading.
For years, Cameron Winklevoss and Tyler Winklevoss were known for their company, which they never launched, Facebook. Now, the two hope to be known for their bet on cryptocurrency. The cryptocurrency is like a social network with a different approach.
"The oldest social network is money, and crypto is one of the strongest networks in history because of value," Cameron Winklevoss told CNN at SXSW.
Regardless of the volatility, the Brown brothers expect cryptocurrencies to grow in value. The two were introduced to bitcoin largely because of a volatile spike.
"We've had a few bumps in the road but overall, if you zoom out and take a look at the trend of broader landscape, it's going well," Tyler Winklevoss told CNN Business at SXSW in Austin. "The graph is still up and to the right."
The Winklevoss twins still hold cryptos, and refuse to disclose which ones are their favorite or sold any recently.
That's it for this blog TTP Member, remember to subscribe to our channel and if you feel like we've delivered value please share this blog with ONE person. That's right just one person as a token of your appreciation for the hard work we put into making content that educates and helps you on your mission of building your own fortune. Remember you can read blog after blog, but it isn't until you actually take action that you'll start to see results. See you soon!
---