Zillow Gone Wild Social Media Account Shares Very Weird Listings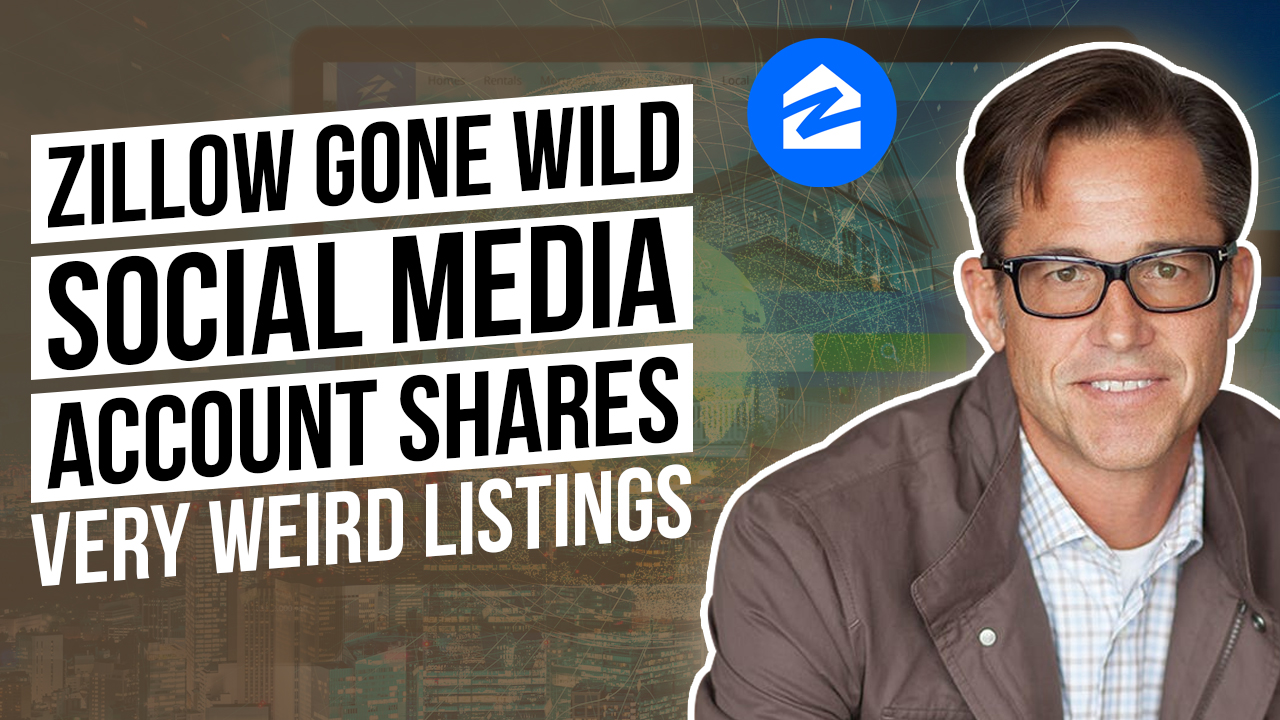 When you view some homes, it's easy to think that they don't exist because they're so bizarre. Samir Mezrahi runs a popular social media account called Zillow Gone Wild and posts photos of weird properties to the delight. You won't see these weird real estate finds anywhere else because all you need is an internet connection. So if you want to check out these weird properties, then you have come to the right place. 
For today's video, exclusive to our TTP members, we will be talking about these very weird listings found on an Instagram account called Zillow Gone Wild. And if you're not familiar with Zillow, it's an online real estate marketplace listing various homes for sale all across the US. On the platform, you can find impressive homes for sale as well as some that will make you scratch your head. Lucky for us, there is an Instagram account called Zillow Gone Wild that showcases these types of homes.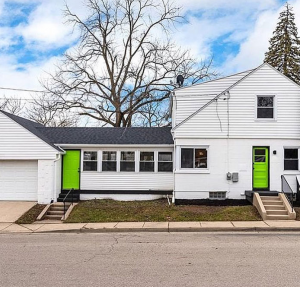 So many people who would historically be considered house buyers are now stuck at home, so imagining themselves owning another house is their form of entertainment. Something like Zillowtastrophes or The Best of Zillow has exploded in popularity because there are so many listings it's easy to surf and imagine whether a property suits your needs. Even though they might not buy anything, people crave scrolling through 135 million listings on Zillow, which has been dubbed "Zillow surfing." The Saturday Night Live episode made fun of this pastime in 2018. Now without further adieu, let's see what these people are talking about. 
Zillow Gone Wild's first post is about a Vermont home that appears normal at first. But after seeing the last few pictures, you see a series of decrepit jail cells and bathrooms. That is a good start, right? 
The account also featured this retroactive kind-a-like home. This home spreads a 33-acre at 32 Watch Way in Lloyd Harbor, Long Island. The asking price is now $12.7 million and includes more than 700 feet of private shoreline along the Long Island Sound. But the splashy perks also extend indoors. Right in between the formal dining room and the living room, there's an additional entertaining space: a nearly 6-foot-deep pool, surrounded by multiple fake palm trees, with a wraparound bench for underwater seating. One person commented on its Instagram post, "Outside, it is New York; inside, it is Florida," which has 18,700 likes. Villa Riele is a home from the 1960s, where you will find an indoor pool that was in its architectural design. This pool was a product of Edward Durell Stone, the architect that made Radio City Music Hall and the Waldorf-Astoria. It is just one of the two residential projects he completed. After being abandoned for over four decades, the pool served as a relaxing area for guests. This was made possible by Baroness W. Langer von Langendorff, otherwise known as Gabriele Lagerwall. "It was just a little place to cool off," said John Pierre Morales, of Daniel Gale Sotheby's International Realty, who shares the listing with Lowell Ackerman. The home has been on the market since 1960 when it was bought from descendants of Colgate-Palmolive founder, William Colgate. The property includes four already subdivided lots, with four bedrooms and five full bathrooms. Highlights include floor-to-ceiling windows and a pool that has drawn online attention. "Honestly, this would have been a dream during quarantine," wrote another commenter.
Now, what do you think of this house? Is it a yurt? Or does it look like Luke Skywalker's home on Tatooine? Well, you are a little bit close. It is inspired by a mushroom and has no corners or sharp edges from which rain can seep in. And there are about 17,500 commenters on its Instagram post that liked the unusual design of this dwelling. The 1,363 square-foot dome-shaped home in Forked River NJ gone from $295,000 to an accepted offer at $285,500. The sloped ceilings and walls are made of wood inside and the dome shape makes for an interesting layout. The seller commented that this house has unique features for a detached, two-car garage. It has two bedrooms and one bathroom, which is more than enough for most families. However, there are critics that pointed out that they had seen more likely mushrooms. "Looks like an overgrown pizza oven," one Instagram user quipped.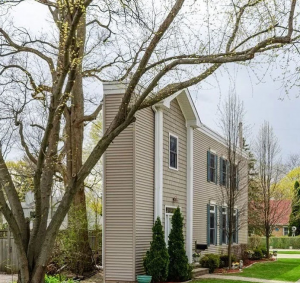 Now if you are into music or specifically playing instruments then you might like this house. This 10,500-square-foot house, in Westchester County, has a wide range of facilities. There is a gym and theater as well as a pool shaped like a violin which is 90 feet long. After posting an Instagram of their new home, commenters have said that it's nice not only because there's a surprise, but because it's not a basement prison. The music-inspired retreat reportedly cost $1 million to build. The building is lined with about 500,000 glass tiles that light up in order to show the instrument's strings.
A semicircular spa serves as the violin's chin rest, while two perpendicular koi ponds on either end of the fingerboard together represent a violin's bow. Jay Dweck, a former Wall Streeter, purchased this spread for $4.8 million in 2012. The property is now listed for $8.5m with agent Brian Milton of Compass and Mariah Carey renting the home beginning March 2016 for quarantining purposes and an unknown sum. This is what you build "when your wife cheats on you with the dude with the Mickey Mouse pool and you try to upstage him," joked a Zillow Gone Wild fan.
If you like climbing some walls, then you might want to try to climb the walls of this tiny home. This tiny home has a bouldering wall, a roll-up garage door, and a full-sized soaking tub that fits in just 250 feet. There's no need to use your car to go rock climbing when the closest one is on your doorstep. Tiny Heirloom created a tiny house for an intrepid couple that needed to take their adventure on the road. The Portland-based company, Tiny Heirloom, combined two things clients enjoy most: fitness and being outside, said Jason Francis, creative director, and co-founder at Tiny Heirloom.
Francis said they were inspired by organic brainstorming to create a tiny home with a bouldering wall. The couple wanted to bring their outdoors inside, so they added rich design elements to the home. The roll-up garage-style glass door is one example of this. The home cost about $145,000, but $35,000 of that went to building the custom climbing wall. The home is 24 feet long and 13 feet tall, providing plenty of room for outdoor climbing. The bouldering wall is on one side of the home, and the handholds can be reconfigured to change up the climbing route.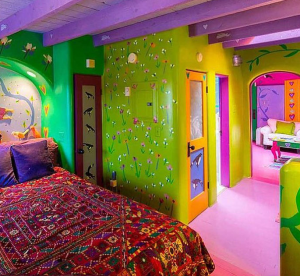 One side has an entryway, while the other has a roll-up door for expansive views. The home includes two lofts: one for an office and the other for a bedroom. Designers hung a chandelier made of Edison bulbs between the two. The kitchen has a farmhouse sink and oven. The cabinets are blue and have brass accents. There is seating for dining that doubles as extra storage. The bathroom has a soaking tub, white tiles, and a rainfall showerhead. With the completion of the tiny home and posting on social media, Francis said they have had inquiries from clients about making similar homes.
And what's better than a rooftop deck? Three of them. Each with its own sweeping view. And with three different rooftops, you can enjoy a panoramic view from at least one. This house offers three rooftop decks with great views of the Olympic Mountains and the Strait of Georgia in addition to Victoria. And maybe a pod of orcas, if you're lucky. You can see all of that (and much more) from one of this home's three rooftop decks. This coastal home is built directly into the hill, nestled on the rocky shores of San Juan Island. It was designed to use the natural slope of the land and the brilliant beauty of its surroundings to create a mesmerizing vision. 
The design for this project was done by Prentiss Balance Wickline. Dan Wickline, one of the architects on the project, did some of his drawings from natural beauty found on the island. The house is built on a ravine and its structure is made up of "stacked volumes climbing the terrain and aimed toward specific landscapes," Wickline says. From the rooftop, you can admire views of Downtown Los Angeles, Hollywood, and the Pacific Ocean. Alternatively, you can admire the views of downtown LA, Hollywood, and the Popocatepetl volcano from the floor-to-ceiling windows on one side or from windows with an aerial perspective. 
The strategic clusters in this new video game create the feeling of total immersion. Heedlessly turning in any direction, a view awaits you. The interior uses a neutral color palette to let the simple, clean lines speak for themselves. The calming tones are inspired by nature in the Pacific Northwest. The house is an art lover's dream home, as it was actually built for a professional artist. The art studio has a water view and its library is bright and open. The studio also has an outdoor deck, which overlooks the water. In this home, the tug of war between staying rooted to the earth and at the same time perched above a common conflict in architecture-sits in sharp contrast but yet still seems downright romantic.
Stalactites? Check. Waterfall? Check. 4 bedrooms and an illustrious guest list? Check, check! Typical people think of a large kitchen, beautiful hardwood floors, and a clawfoot tub when they envision their dream home, but not John Hay. In the mid-1980s, Hay, who founded Celestial Seasonings Tea Company and is John Milton Hay's great-great-grandson — purchased a bomb shelter in Arkansas.
It had cinder-block walls and plywood flooring, as well as 11 coats of clear epoxy on the natural formations of the cave. A man stockpiled the cave with food for up to two years. Twice his religious group had to sit out bomb scares in their bunker. Years later, he realized the world was not coming to an end as he expected. The property was sold to a man named Mr. Richardson who had different intentions than Hay. Richarson turned the space into a high-end venue worth $6 million, before welcoming 250 esteemed guests including numerous celebrities at the venue, such as Michael Jackson and Elizabeth Taylor.
It's no wonder that in 1994, John Hay repurchased his now illustrious cave. Over the decades, several new owners have bought a 257-acre estate; however, they have all been in awe of the great room with its 40-foot rock ceilings and 2,300 square feet. In addition, stalactites are hanging from the ceiling throughout the 5,572 square foot home and each room has been made using a raw rock to maintain its unique character. The home was changed several times, but the original architect was God. 
Part of the reason natural features have been preserved is that Hay told People that the home's original architect was God. A few of the stalactites on the property drip, but the whole property is fully climate-controlled with geothermal units throughout. The Beckham Creek Cave is no longer on the market, but it can be rented for luxurious vacations. The space has been transformed into a rental that can be booked nightly. Anyone can experience the cave's many features and enjoy an unforgettable night at this location.
As they said, wooden knights and a secret passageway add to the home's magical charm. Now, John Lavender created a reality for his son's childhood dream thanks to the Highlands Castle. Born and raised in New York, John Lavender was determined to make it happen. He worked on the castle by himself to make the dream come true. 
Nestled in the Adirondacks and overlooking the coast of Lake George, this castle sits on nine acres of land and feels as though it was plucked from the medieval English countryside. Lavender is constantly adding more to Highlands Castle to make it more aesthetically pleasing. The current structure measures 12,000 square feet and has 3 bedrooms, 2.5 bathrooms with a tower sitting area, and a great hall with floor-to-ceiling windows for picturesque views of Lake George. In the castle, there's a listening room, sitting room, den, and a patio with a view of the lake. There are also secret passageways to other parts of the castle. 
Every room was designed with children in mind, and the owner incorporated a sense of playfulness into his design. Lavender has collected antiques and collectibles for many years before he purchased the land. The antiques are displayed all around the castle, making it feel authentic. Attention to detail is seen in the design and construction of Highlands Castle which features over 800 tons of stone placed meticulously one at a time, custom woodworking, and stained glass doors. Through these antique Gothic designs, visitors are immersed in its atmosphere. Thankfully, however, the home includes some modern amenities which make the castle feel right at home in the 21st century. These include an open-concept kitchen and spacious bedrooms. Lavender says that the view of the lake is the detail of the castle he appreciates most since there's nothing like it.
Is that a ghost or just your imagination? Well, why don't you see it for yourself? If you're looking for an adventure then this might be for you. The Pillars Estate is the only building on a vast estate in the middle of nowhere. The sky there is pitch black and it's very hard to see anything at night. There is a candlelit reception inside. The staircase is windy and there's a man welcoming guests inside from Scotland. Tony McMurtrie purchased the house in Albion, NY when it was going to be torn down. He decided to restore the house and it came with all the property. Tony has meticulously curated everything from clocks, silver, and even wallpaper to make it perfect again. He doesn't know where it comes from, but he likes this time period. His love of antiques and a refined way of life has not gone unnoticed.
 Cora Goyette, previously from England, bonded with McMurtrie over their shared appreciation for European culture when she moved to Albion. Today, she takes care of the 13,286-square-foot house as if it were her own, hosting tea parties and events in the grand ballroom. Unlike, McMurtie Goyette will not be staying at The Pillars alone. Though most of McMurtrie's friends refuse to stay the night, Goyette refuses too as there have been reports of strange occurrences that take place in and around the residence. For example, there has been a report of a voice being heard coming from within the walls. Though some believe he's unlocked a haunted past, others remain skeptical.
Now, those are just a few of the many weird properties that Zillow has as followers are encouraged to message links to and screenshots of any listings that might be the right fit for this fantastically strange Instagram account, and the Mezrahi makes sure to credit the Instagram user in any captions. So, if you're interested in any of these homes, Mezrahi links many posts with their corresponding listing on Zillow.com through the link in Zillow Gone Wild's Instagram bio.
There you have our TTP video for today. Now, which house is the weirdest for you? Let us know in the comments below. Don't forget to subscribe to our channel, click the notification bell, and like this video. If you think that we have delivered value please share this video with one person. Just one share is enough for us, for you to show your appreciation for the commitment and hard work we all put together in creating this video that teaches and helps you on your mission of building your own fortune. And you don't know that one share could go a long way. And keep in mind that no matter how many times you're going to watch this video, you won't see any results unless you take action. Good bye and see you at the next one!
---